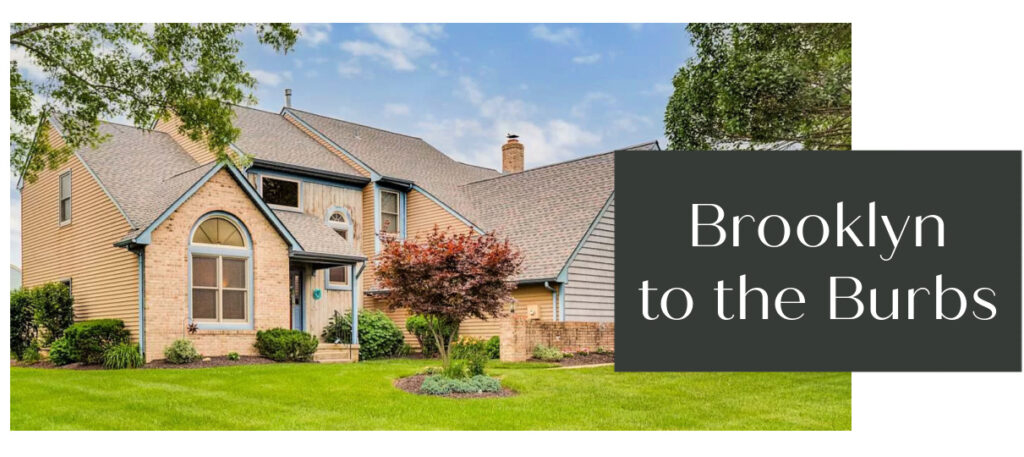 I'm so excited to share the news that I and my party of 5 have moved to the burbs. Now if I'm honest, I never thought I would leave NYC but my beloved Brooklyn didn't love me anymore. Like many families during the pandemic, the hubs and I reassessed our lives and with 2 rambunctious boys and a napping baby girl, things were feeling a little tight. We couldn't go anywhere without the fear of getting sick and so short walks around our Brooklyn neighborhood with scooters and bikes were the highlight of our days, throw virtual school and working from home in the mix and the seams were bursting along with my tights. So we decided that we needed a little more room and at the very least a yard, where the kids can enjoy themselves, and my crazy can be on 7 instead of a strong 10.
So after going to a couple of open houses in Long Island, NY, and not seeing much of what we wanted and not willing to settle on our "must-haves" we decided to take our talents and children to South Jersey. It was a happy medium, not too far from family/friends but a little more bang for our coinage.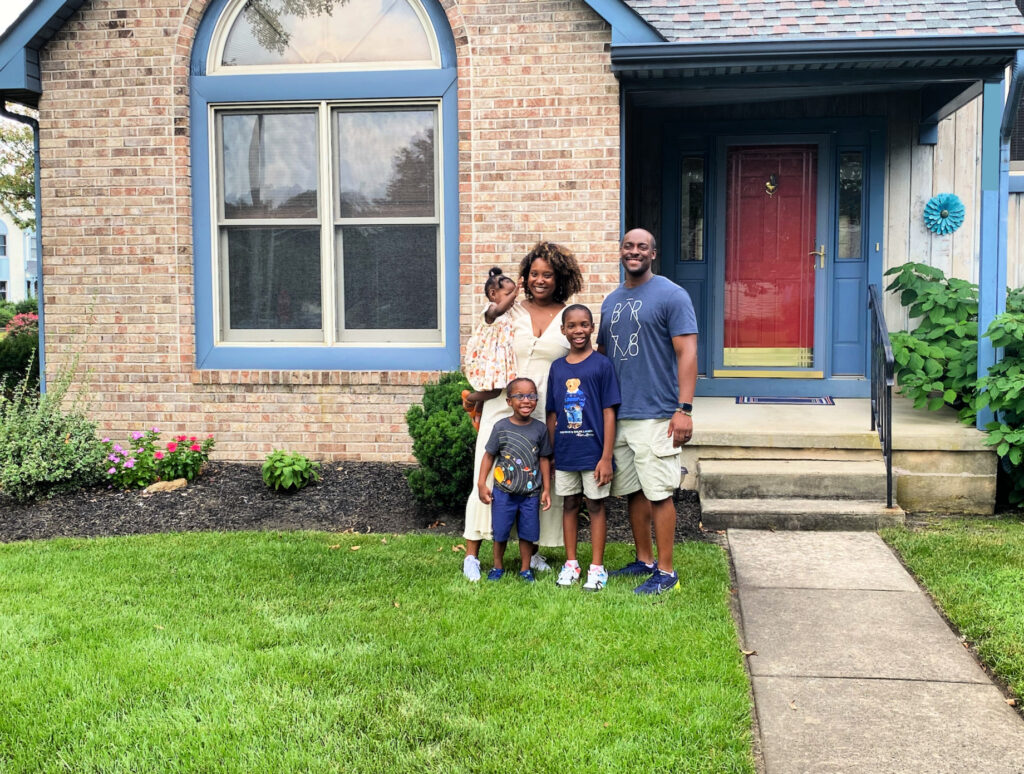 We've been here since the end of Summer 2021 but I've been slowly NOT decorating the house! Here's the breakdown of what I'm dealing with and why I may be a tad bit overwhelmed. Our home is a 90's built contemporary builder-grade, we have 4800 sq ft of living spaces so add that in with the ridiculous timeline for furniture deliveries and an indecisive designer and you have a home with apartment-sized furniture with big dreams and no direction. *grabs wine, wipes good tears
Here are a few pics to get an idea of what I'm working with, you can judge my lack of mobility when it comes to no design as yet, shiii I'm judging me. The sellers of our home have an affinity for the colors green and yellow so of course, I'm dreading the amount of promise + paint primer that I'll need to erase bad decisions. On the upside, the house has great natural lighting, I mean the sun floods the house, which is great for the plant children and my mood.
Most of these pics were before we moved in, so it's not our furniture but I want to give you an idea of what I'm working with.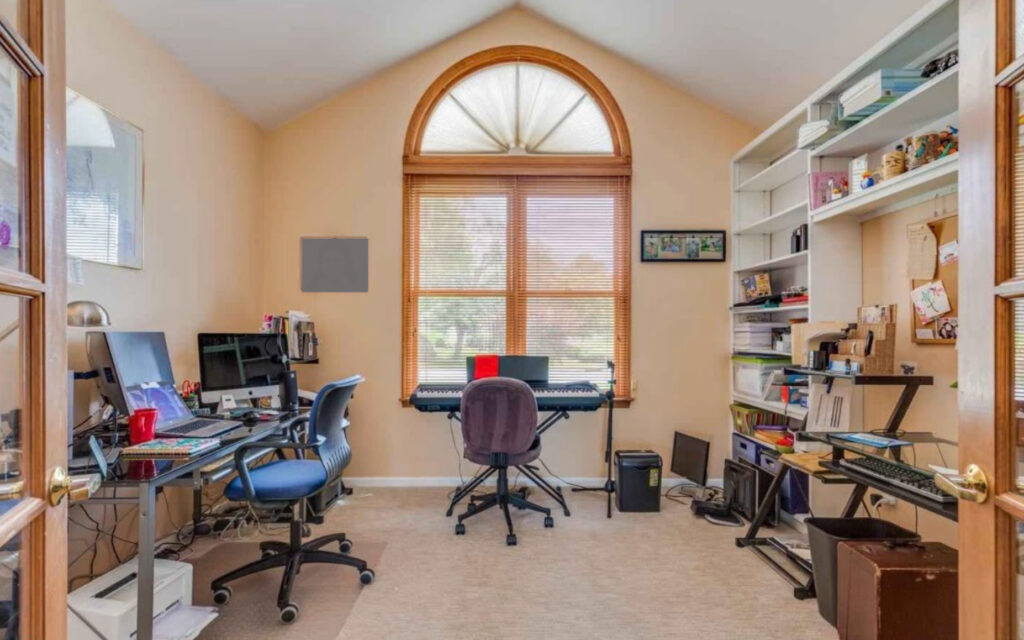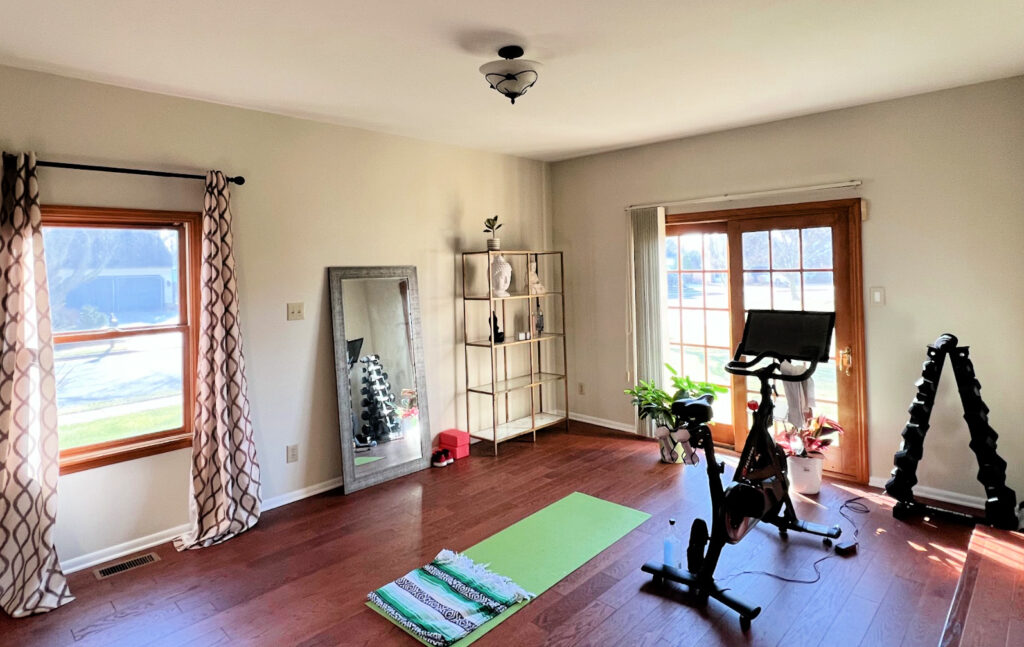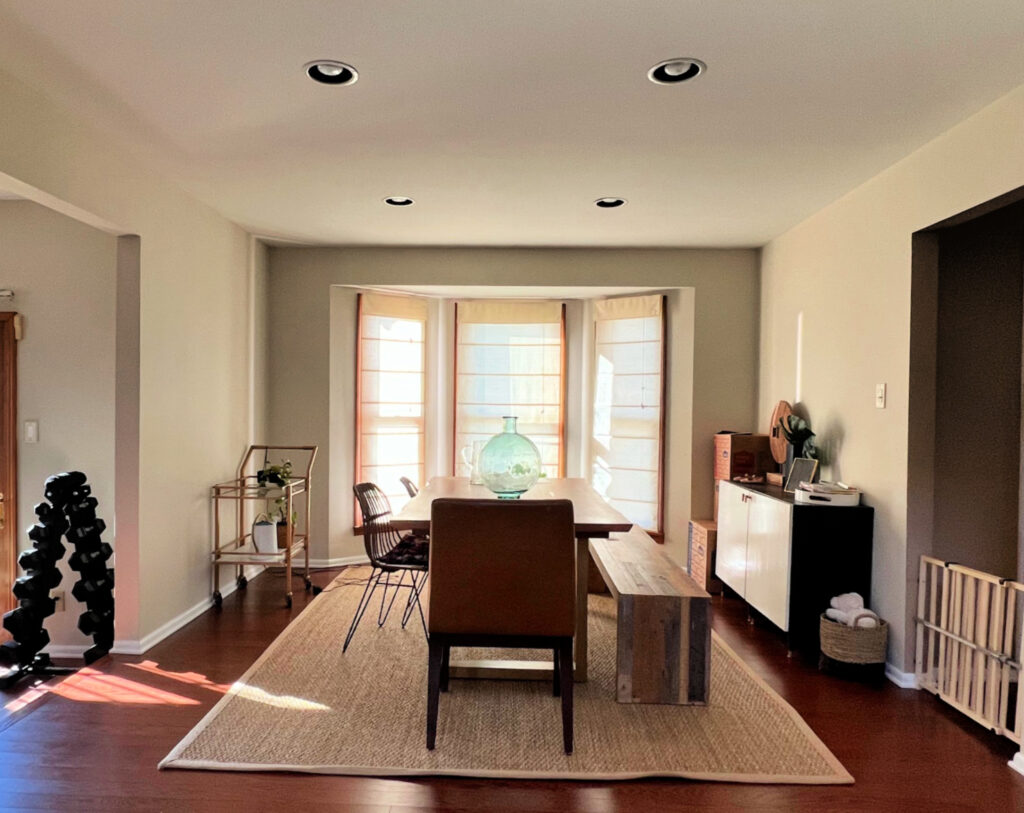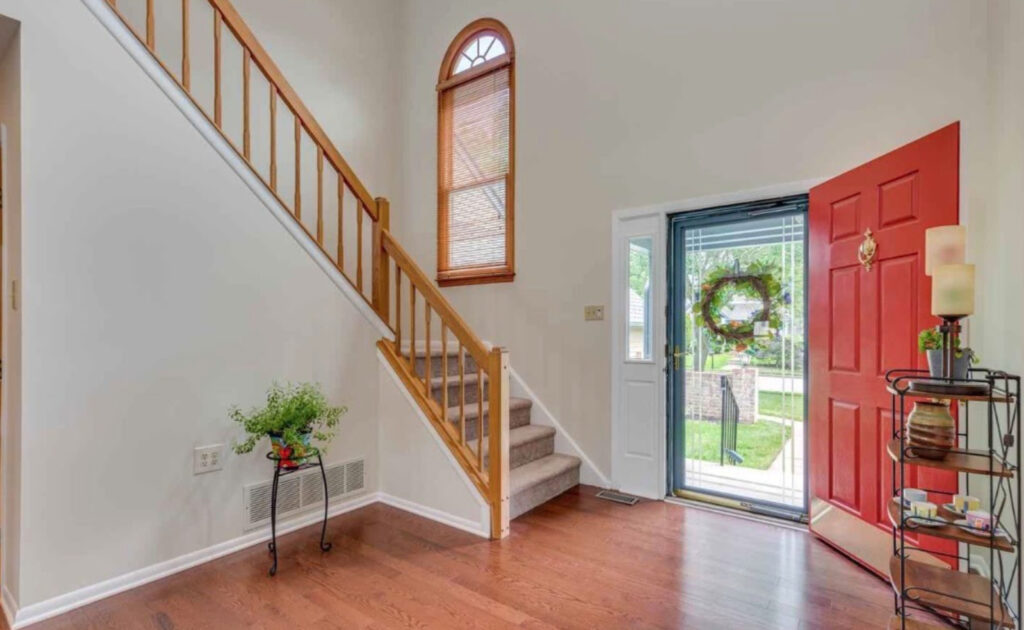 All of these spaces are on the left side of the home on the 1st floor and of course the basement. I figured I'd reveal the home in phases cause it can be overwhelming. I start working on my 1st project tomorrow. It's a smaller project because again, I can't seem to make big decisions and this one requires very little of that, I will need your help on picking out some finishes. I am happy to announce that this space is a "putting myself first project! I'll be back here tomorrow to reveal the project and it should take about 2 weeks to complete. I'll post progress on my Instagram and will be back here with some after photos in 2 weeks. See what I did there, I'm holding myself accountable.
I'm excited and nervous at the same time because I want to make sure I do it right. I'm really proud that we bought our beautiful home, but even more excited about the potential of making it our "own".
So what do you think the next space will be? Or better yet, what space do you think I should start working on first?
Let's talk,
Char