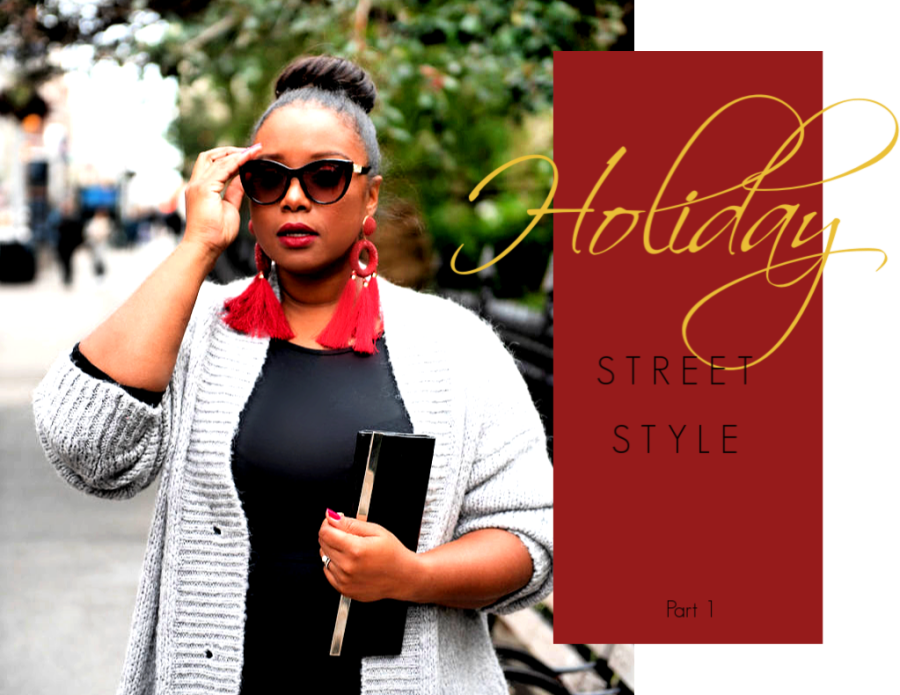 Oh, the Holidays are upon us and nothing says Holiday fun like the annual Office Party. I particularly look forward to my company's party for the bottomless cocktails and snazzy outfits. I can't be the only one who looks forward to seeing people outside of their normal work attire and in their sequined and/or velvet best, Can I? Everyone tries to come out shining on that very special day but here's where I struggle – My party is usually at 12:00 in the afternoon. Yikes! So the dilemma of wearing a shiny body-con while taking the number 2 train during the morning rush hour is no fun!!!
So I came up with 2 casual but fun ways to look appropriate and completely transitional for your office Holiday party.
This outfit has to be one of my favorite looks because its a body-con dress that I paired with an over sized cardigan. The leather slouchy boots can be brought over the knee for some extra sexiness.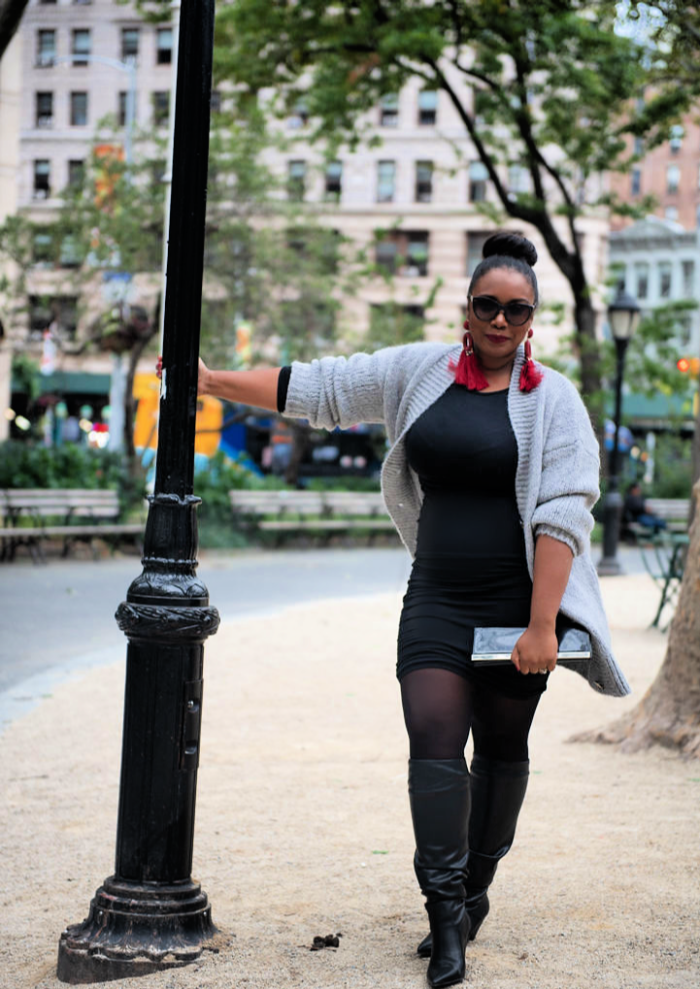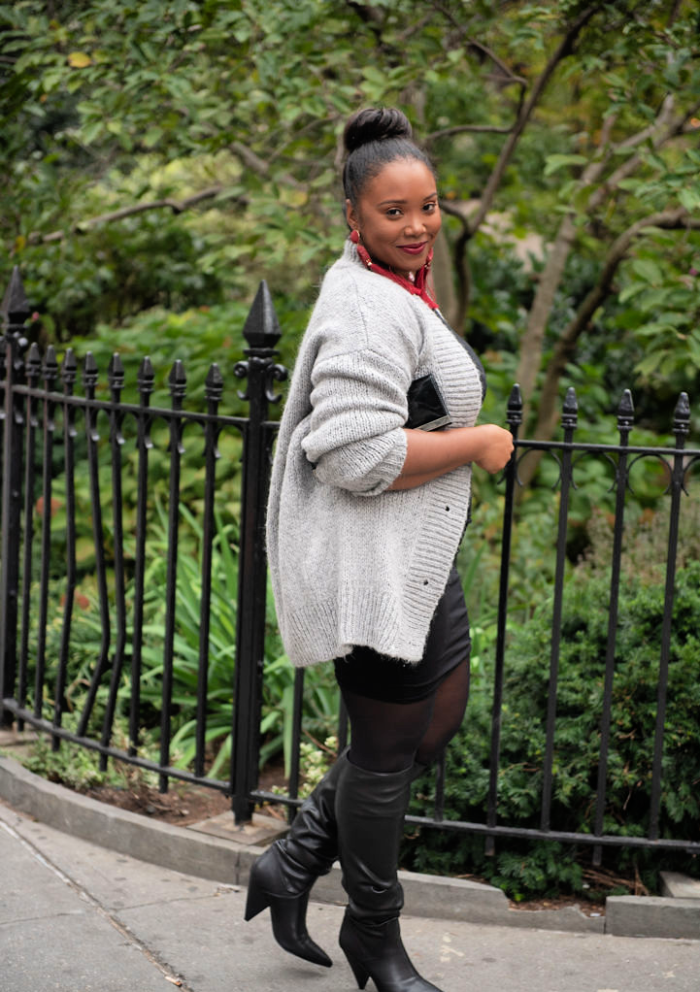 This outfit is super transitional but when paired with the cranberry colored earrings and lipstick, it screams FA LA LA LA LA LA LA LA LA.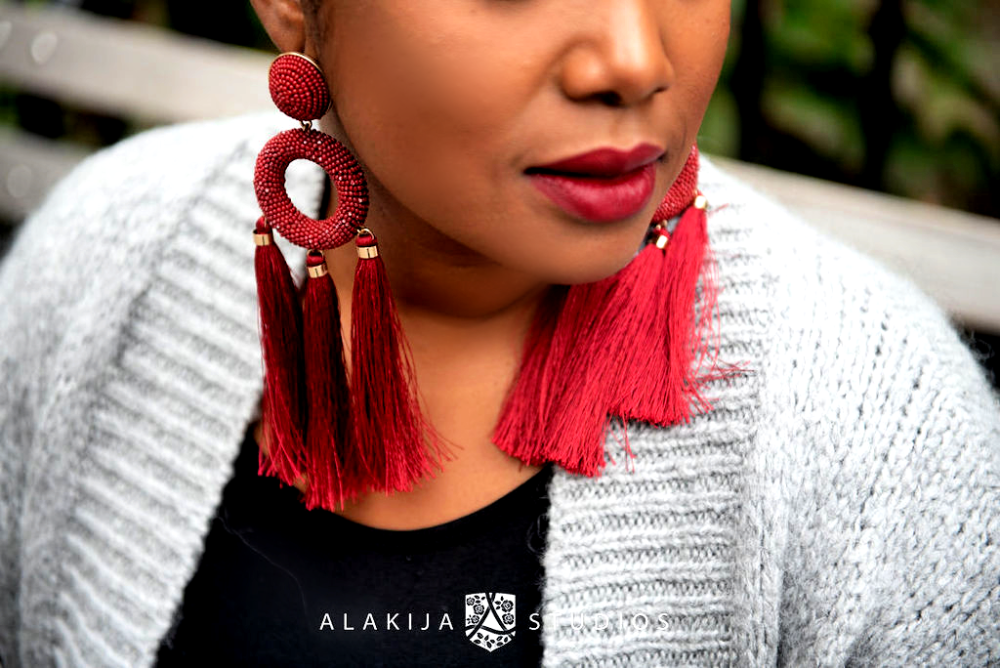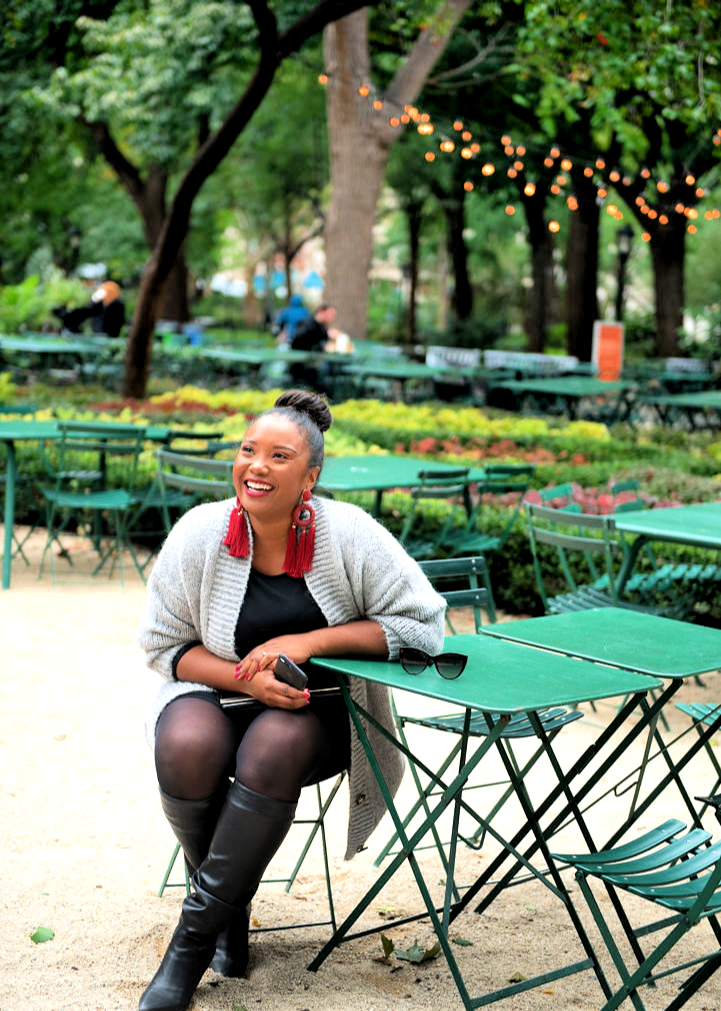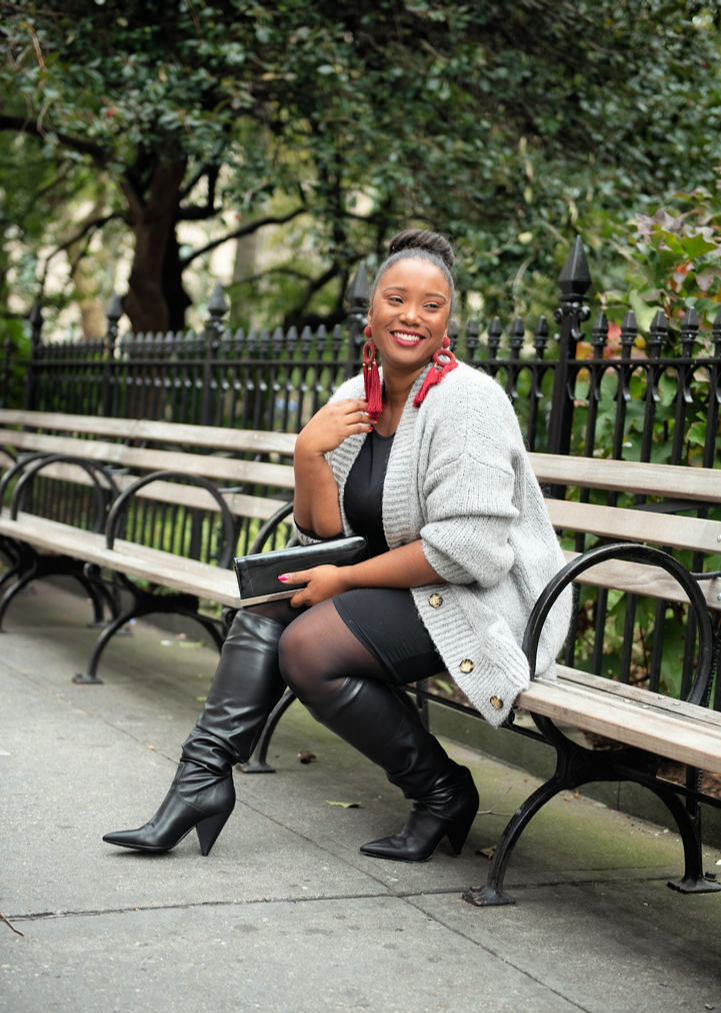 This outfit was super comfy and sexy and when you're ready to turn it up, you can hang up that sweater and shake what ya mama gave ya, cause its Christmas and we need to be grateful for what our mama's gave us. Okay, I kid.
What is your go to outfit for the holidays? How do you mix it up and do you mind wearing sequined or velvet on the train?
Remember to stay tuned for my part 2. Its another dose of a casual meets sexy vibe for the holidays. Keep me logged in on instagram for a ping oh and while you're at it, subscribe for more updates.
Click on the link for sourcing: Sweater | Boots | Bodycon Dress