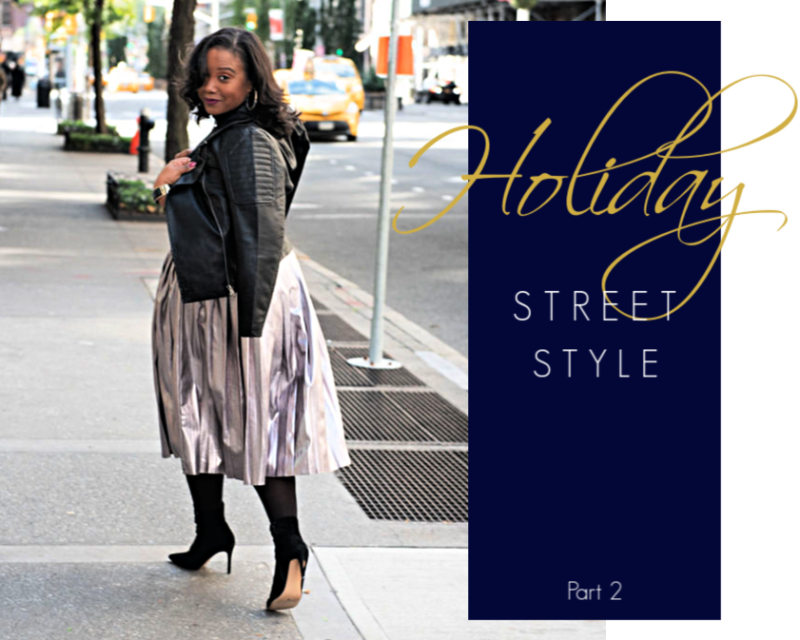 Going to your holiday party shouldn't be stressful in trying to figure out what to wear and now that you've seen part 1 , hope it gave you a little bit of inspo on how to throw what you have in your closet together.  The second outfit, has a little bit more of a statement for obvious reasons. I mean everyone loved the skirt, it was completely on trend for the pleated skirts thing that's going on and right on theme for the holiday with its shiny finish.   You can get away with wearing this outfit both to the office and to a party because its paired down with a comfy turtleneck and a badass moto jacket.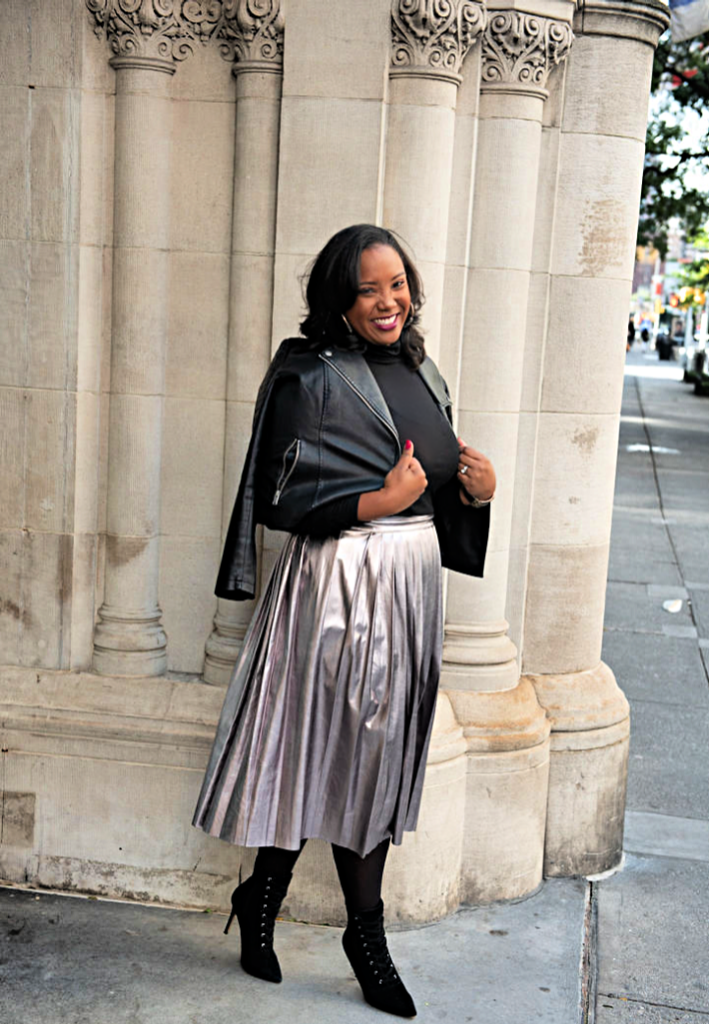 Once you get to your destination, the moto jacket can go away and the skirt will speak volumes for you.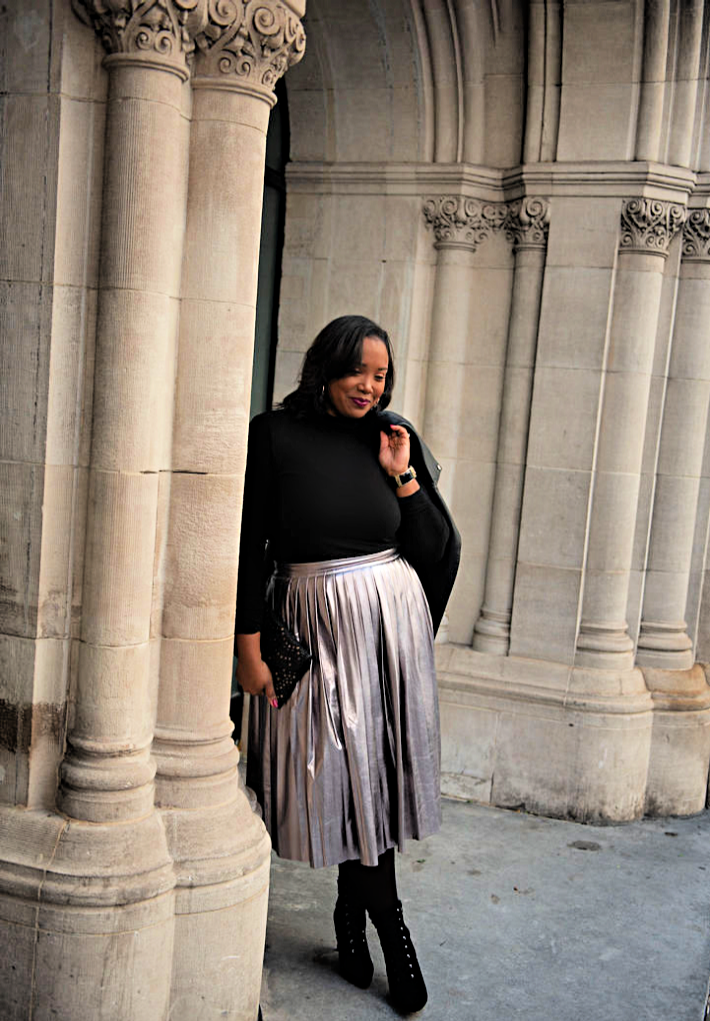 The clutch and suede granny boots where such an unexpected turn of events for this outfit but it all worked out the edginess but playful look.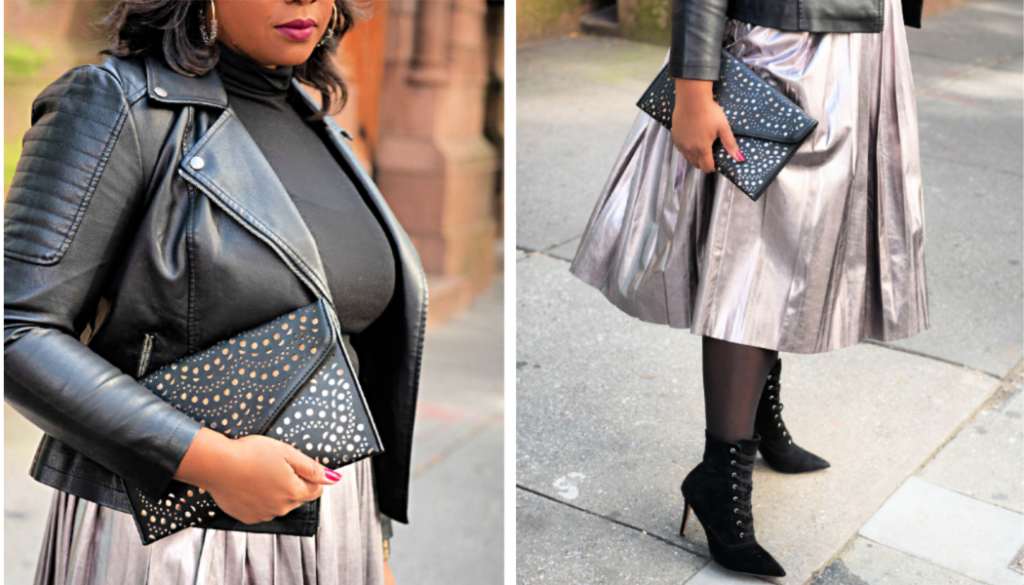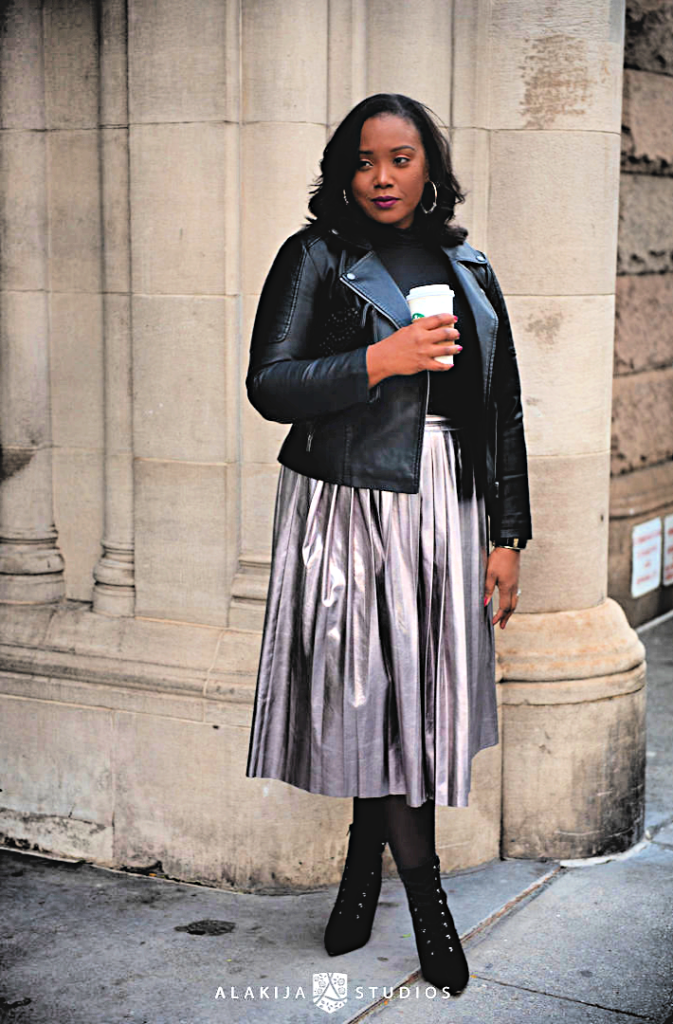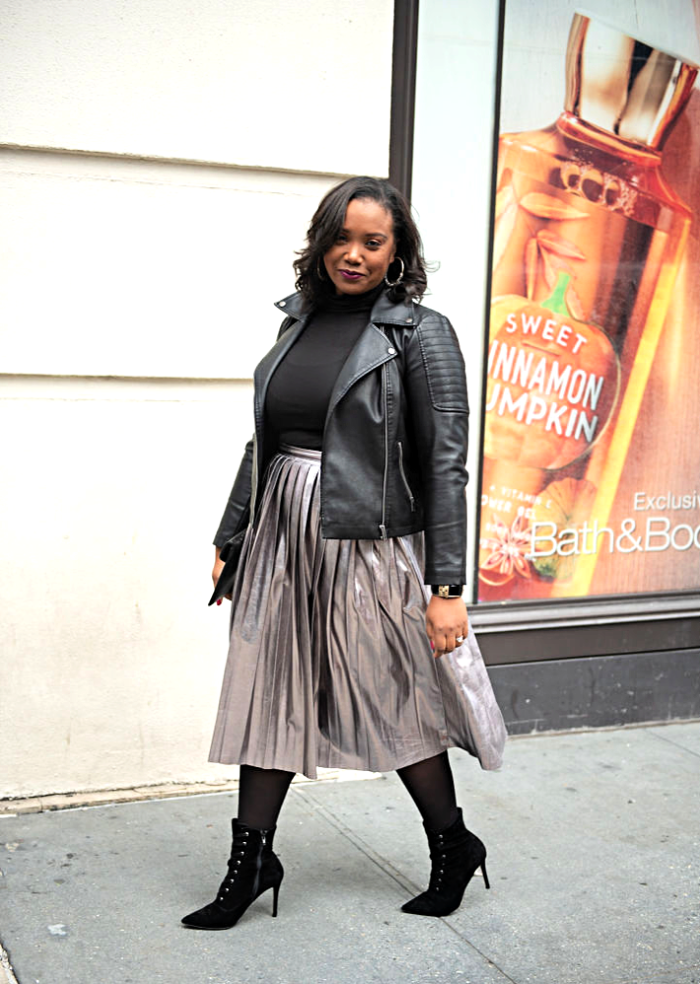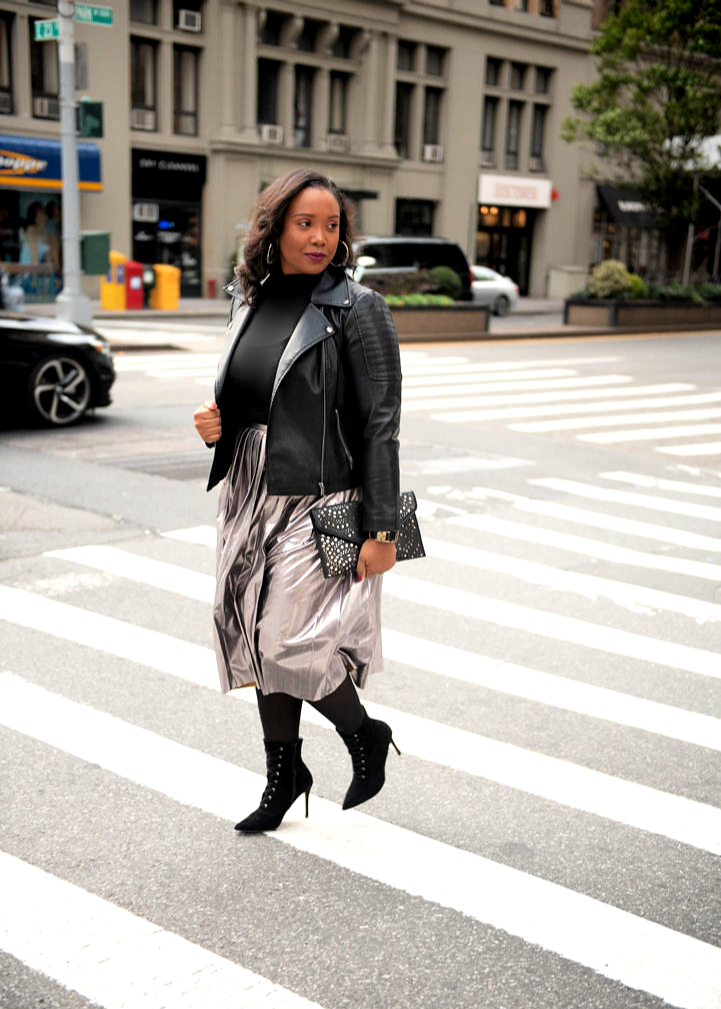 Alrighty hope you like my holiday party ootd series and hit the links below for any pieces you're interested in.  
Click item for sourcing: Skirt | Turtleneck | Motojacket (similar) | Clutch (similar) Boots 
What are the pieces that are your "go to" in your closet? 
*All images by the incomprable Jide Alikija