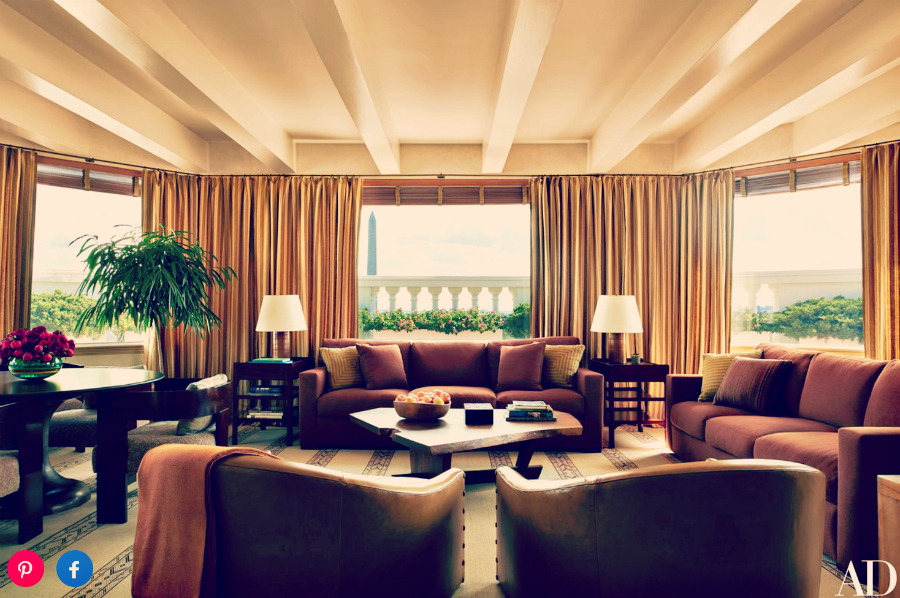 As the election is quickly approaching I think we need to reflect on some of the good that we've endured during these last 8 years versus the disaster of an election we've been tortured with for the last 8 months.
The Obamas are literally spending their last year in the White House and they're finally showing us their living quarters in the Landmark that they've called home for so long.   I for one have always envisioned in my head what it would be like.  I look at Michelle's style and think, is their space as fab as her?
So when I got wind that they opened their space up to Architectural Digest, I was super excited to see and share with you.  Ironically I thought it would be dark but they have a lot of natural lighting which is always a plus for me.
Let's start with the Treaty Room, this is where the president often retreats in the evening.  It holds his 2 Grammys and family photos.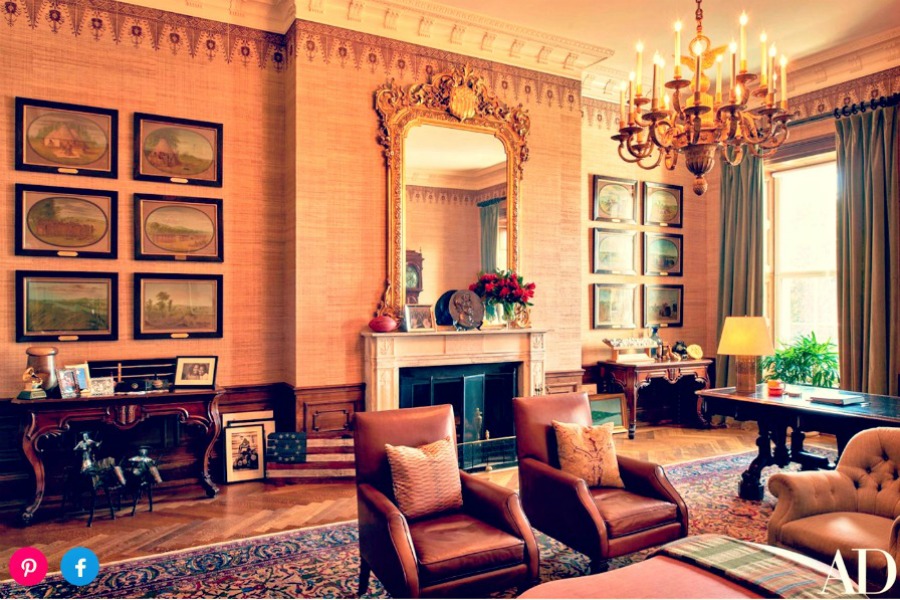 This is the Center Hall, it's filled with artwork and is a laid back space.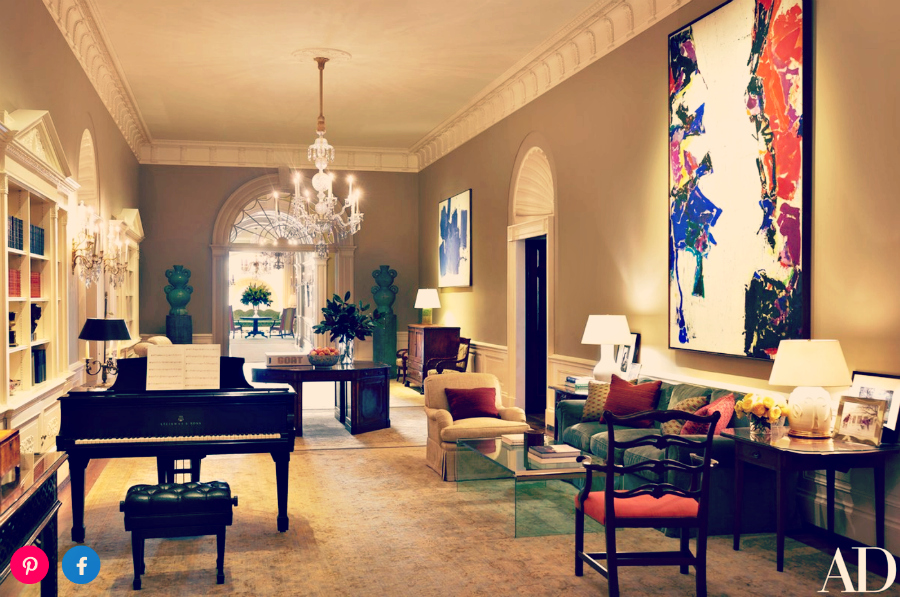 Here is where the family gets down with the grub!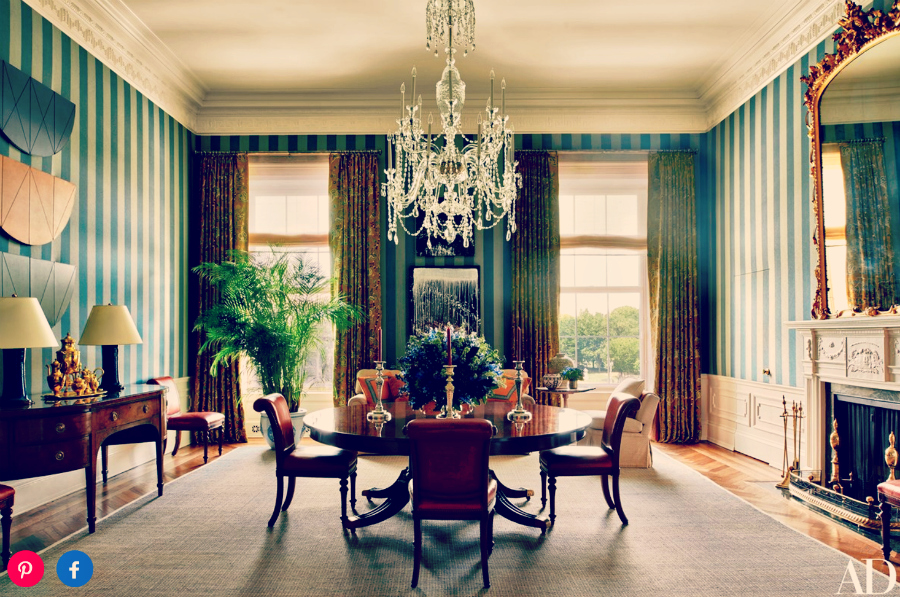 Another shot of the dining room where Robert Mangold's pieces are on display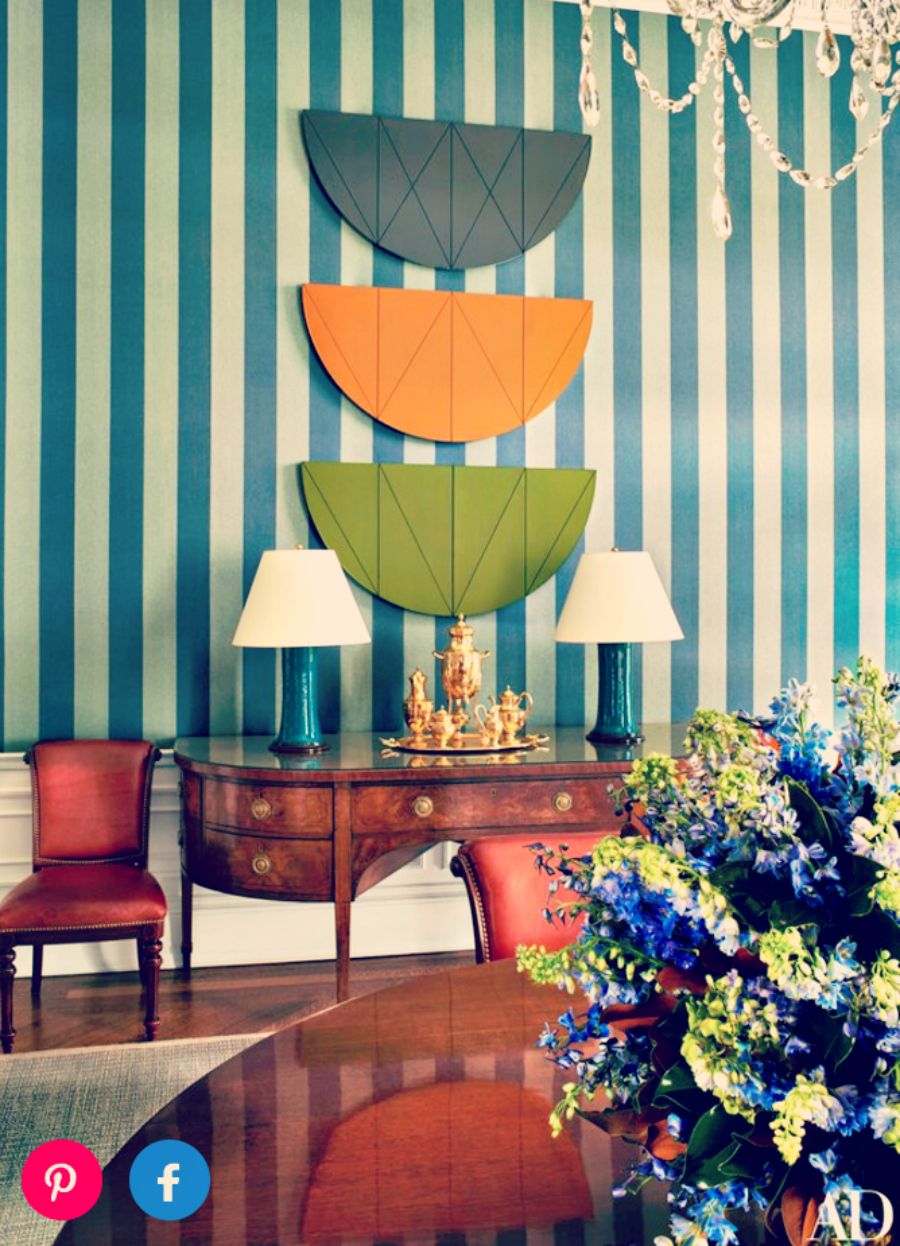 This is the family room, where more vibrant artwork is displayed.  It has a relaxed look!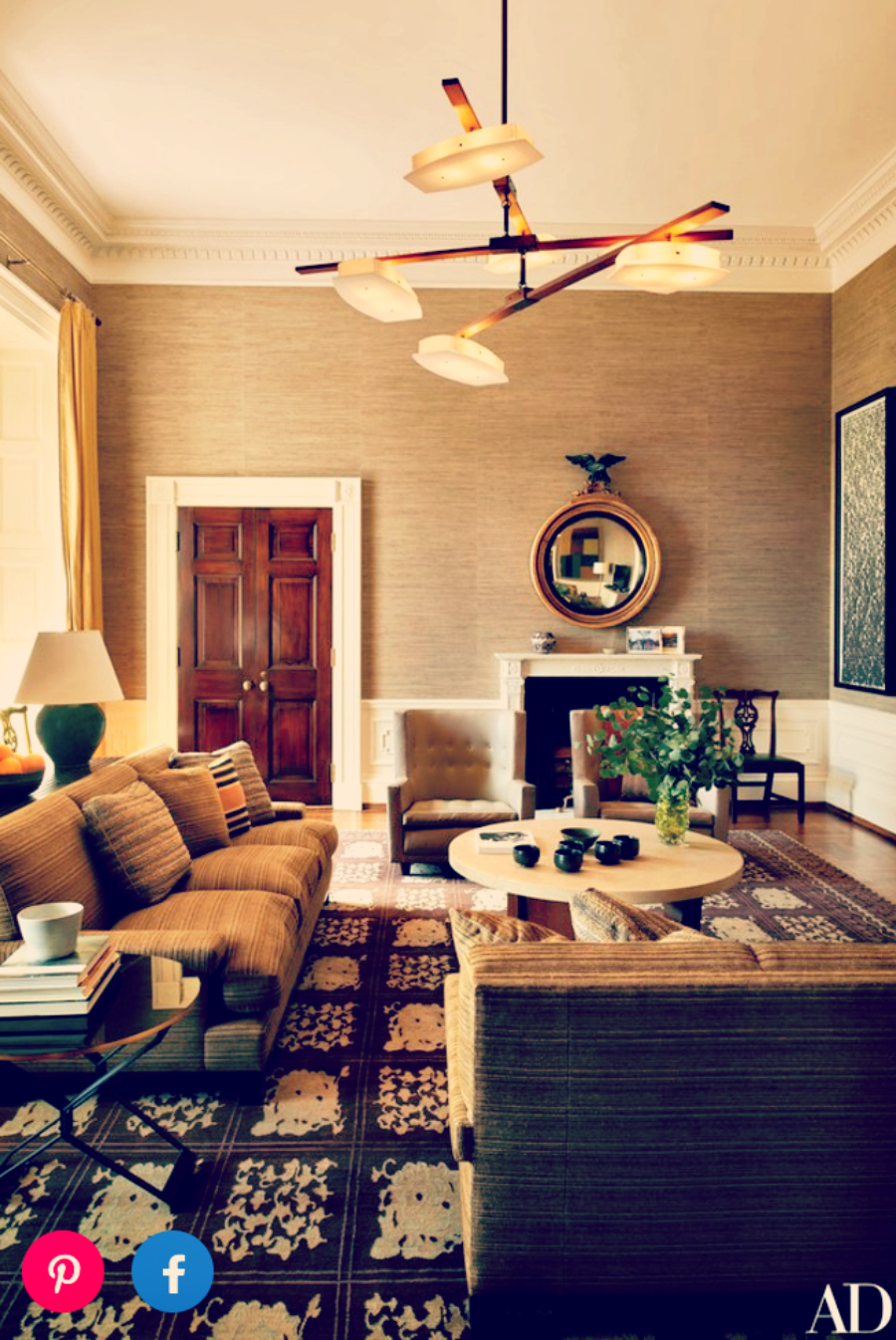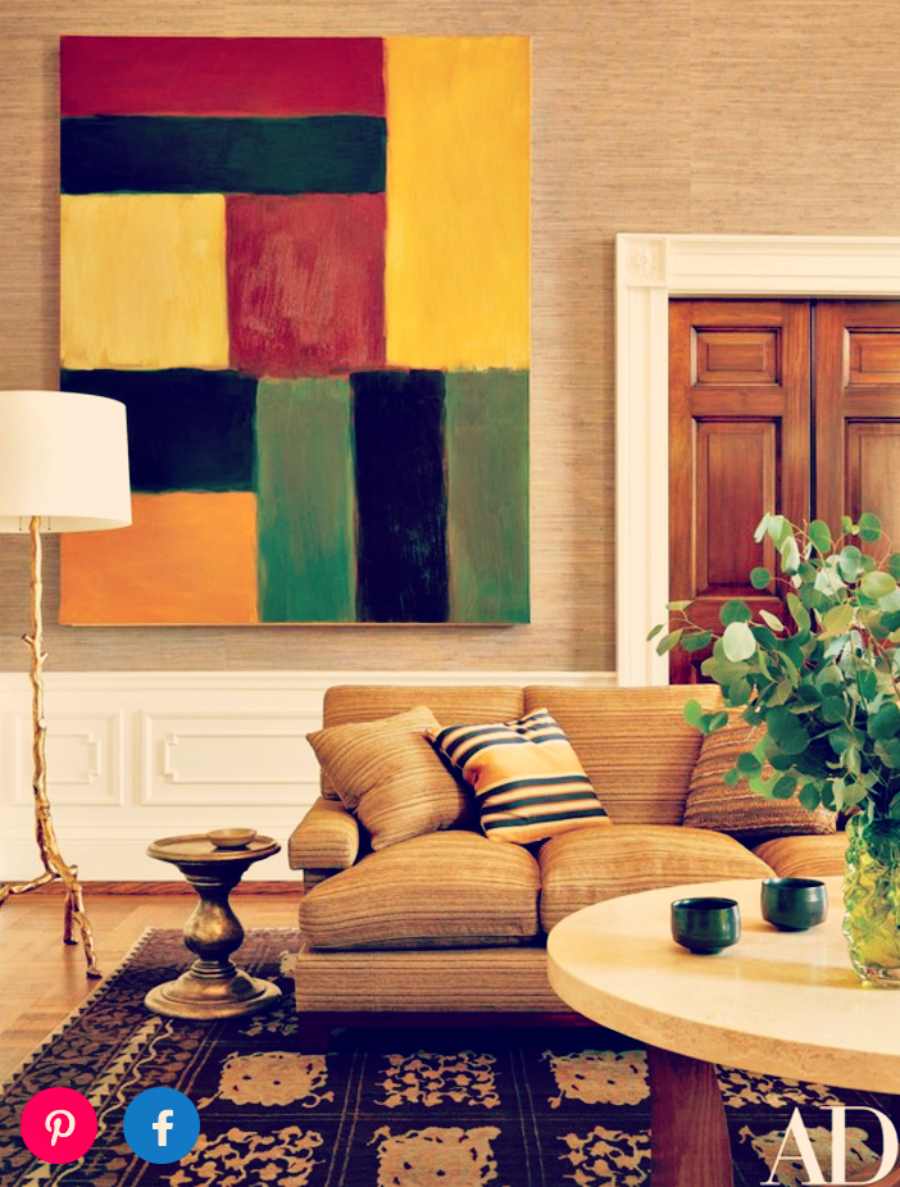 This is the old family dining room, not sure why they need 2 but perhaps this is the "fancy" one for guests.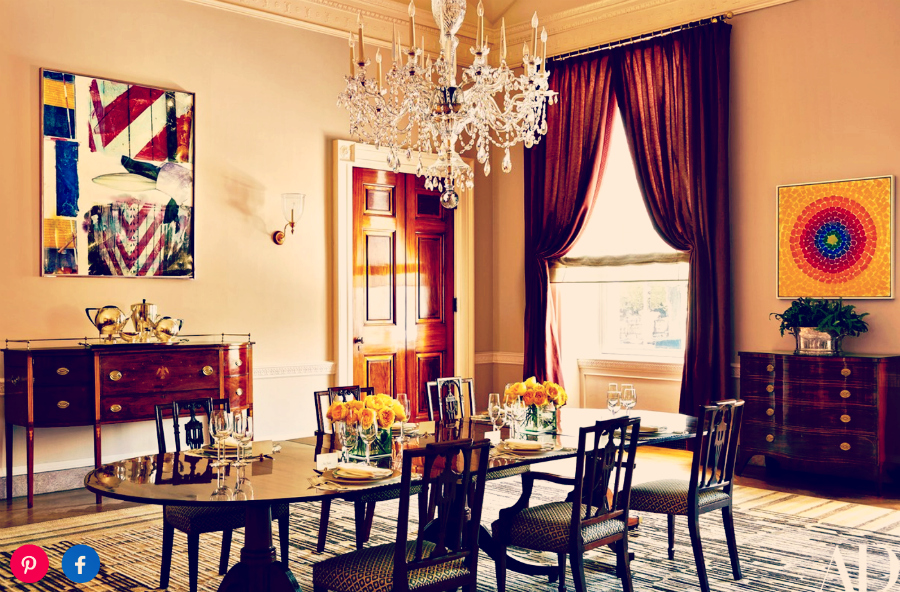 I can pretend that this place setting is for me.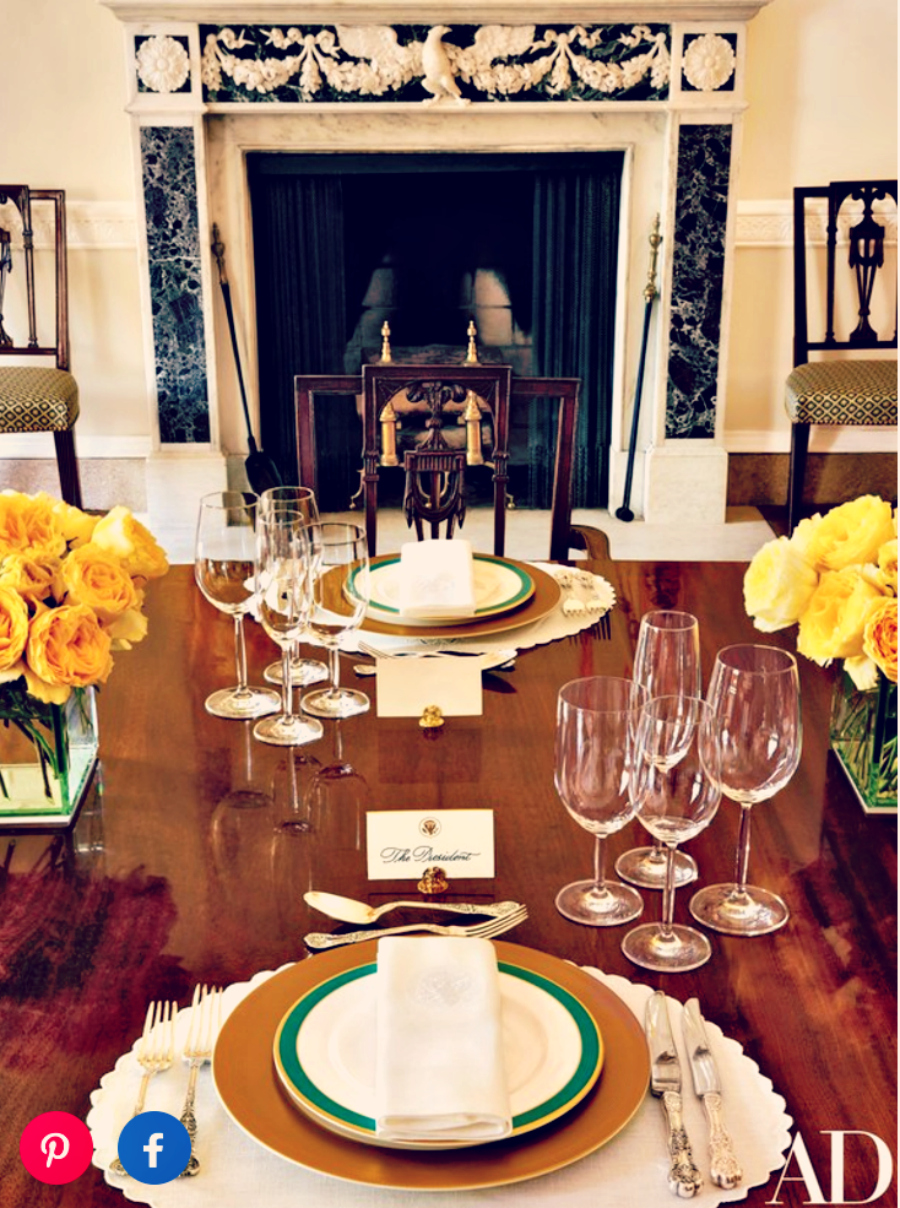 This is the oval yellow room, not sure what they do in this space but this looks like the space they entertain in.  Like where people come over for Thanksgiving and chill.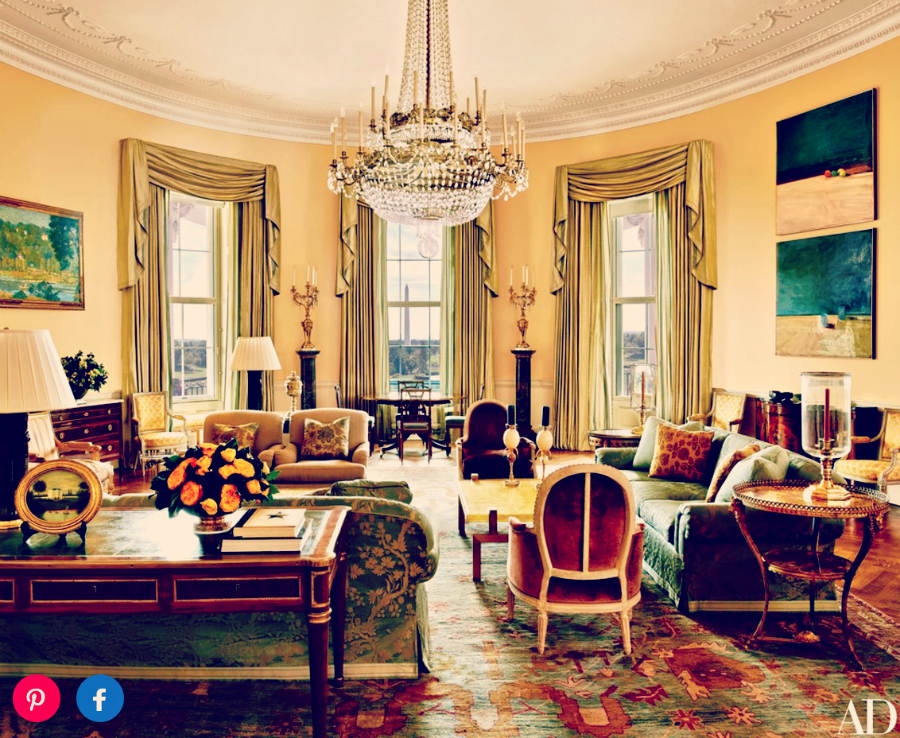 Finally, where the magic happens the Master Suite. Its actually everything, I imagined it would be.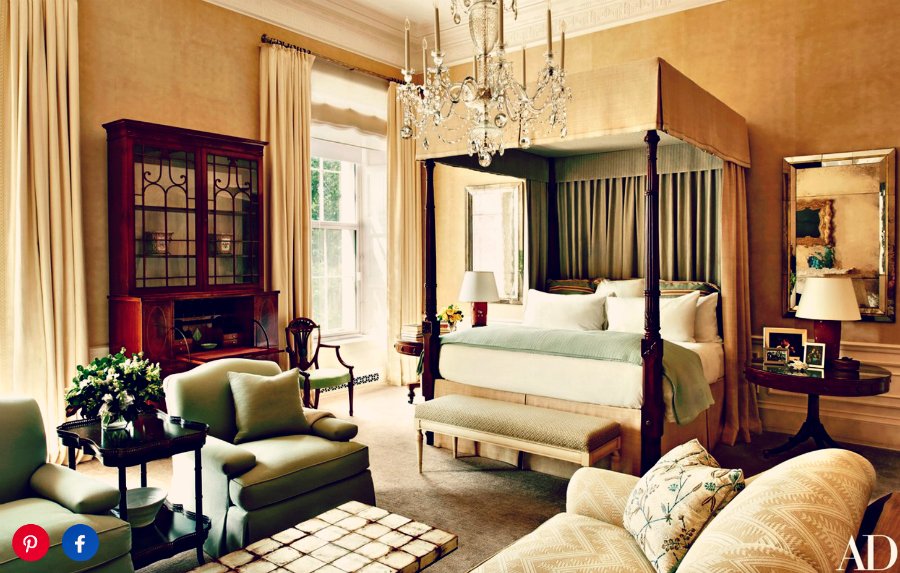 I'm just going to assume this is the "clothes" chair that every normal person has in their master bedroom, because I know they're just like us.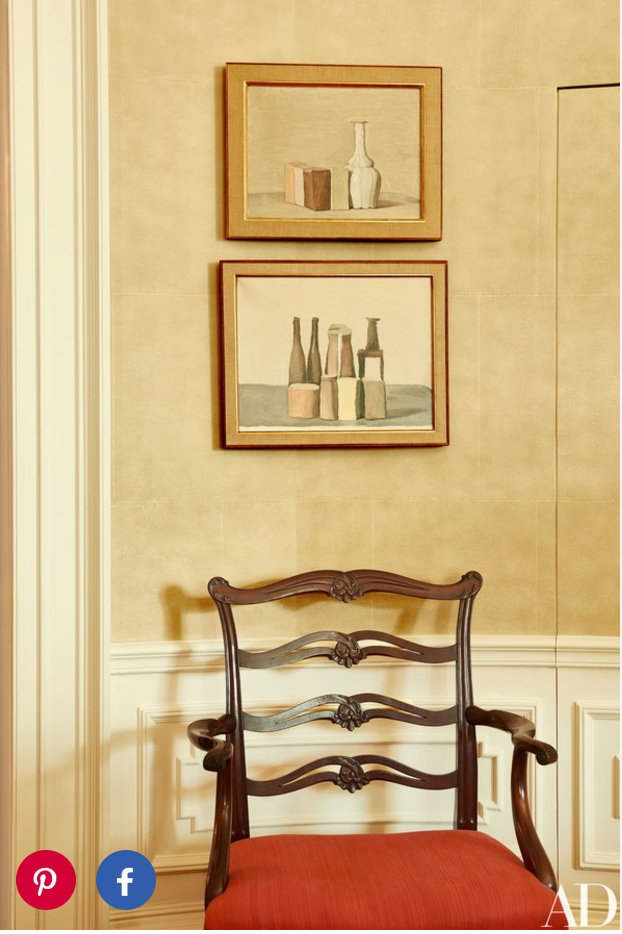 And lastly, a pic of the president with his lovely daughters, Malia and Sasha in their family room.  I don't know about you, but I'm going to miss them.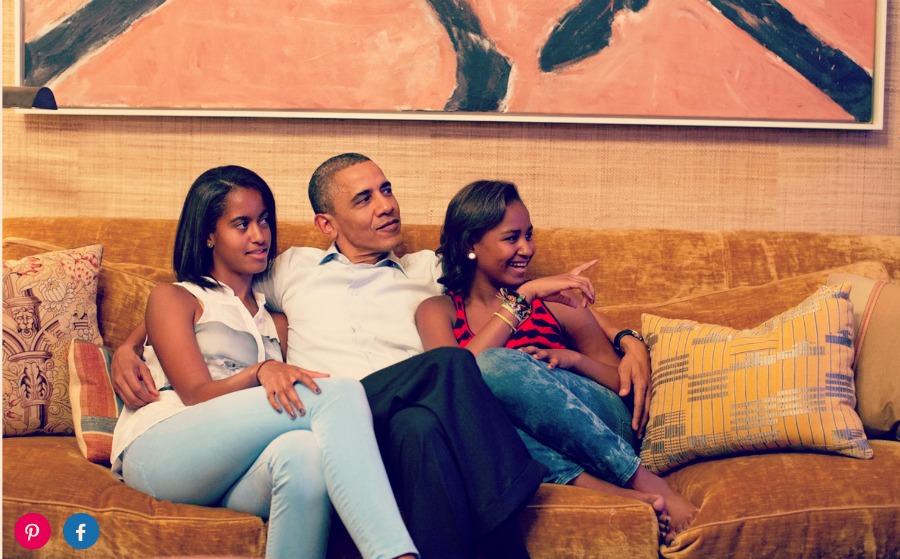 For more deets on the first family's private quarters in the White House, visit Architectural Digest if you want to purchase any of their pieces.  🙂
Is the space everything you thought it would be? If not, what kind of style did you think the Obama's had.
Thanks for stopping by!