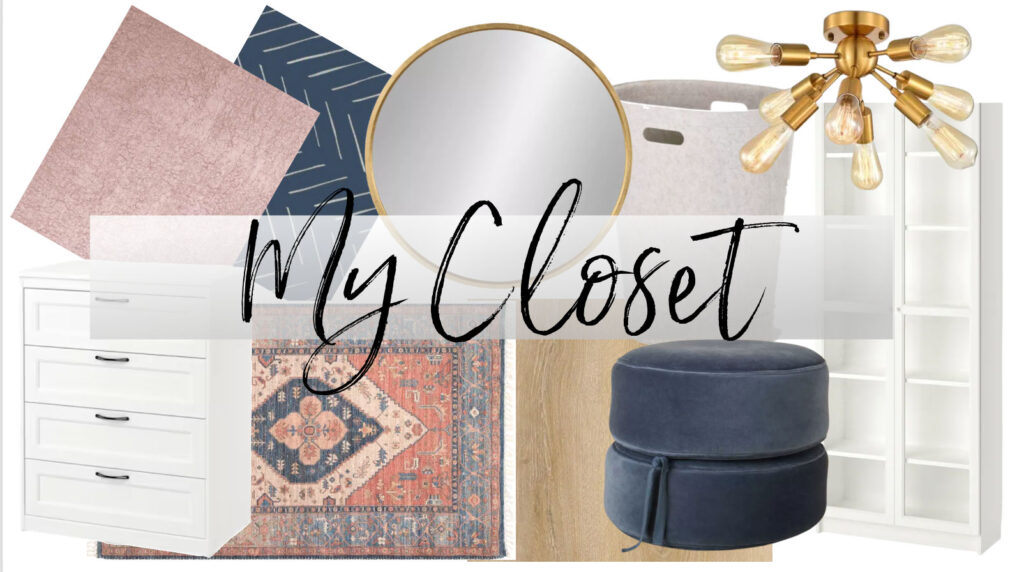 Since we've moved a couple of months ago, I haven't fully unpacked my clothes + shoes. I have a dresser in our room that houses my soft clothes, you know soft clothes right, the clothes that don't require buttons, zippers, buckles, and have just the right balance of elastic and support to hold you down through your zooms or short walks to the fridge. Some of these are also my workout clothes along with nightclothes and undergarments. If someone were to ask me to go out right now, I would probably buy something instead of digging through my boxes to find something.
So this project is really important cause my need for organization is far outweighing my need to binge the Tinder Swindler on Netflix. So here's what I'm looking for in the space.
-Folding storage (drawer space)
-Hanging space for jeans, blouses + dresses.
-Shoe storage (sneakers, boots + sandals)
-Make-up, hair supplies + some off-seasonal storage used in storage baskets
-Candy that I don't want to share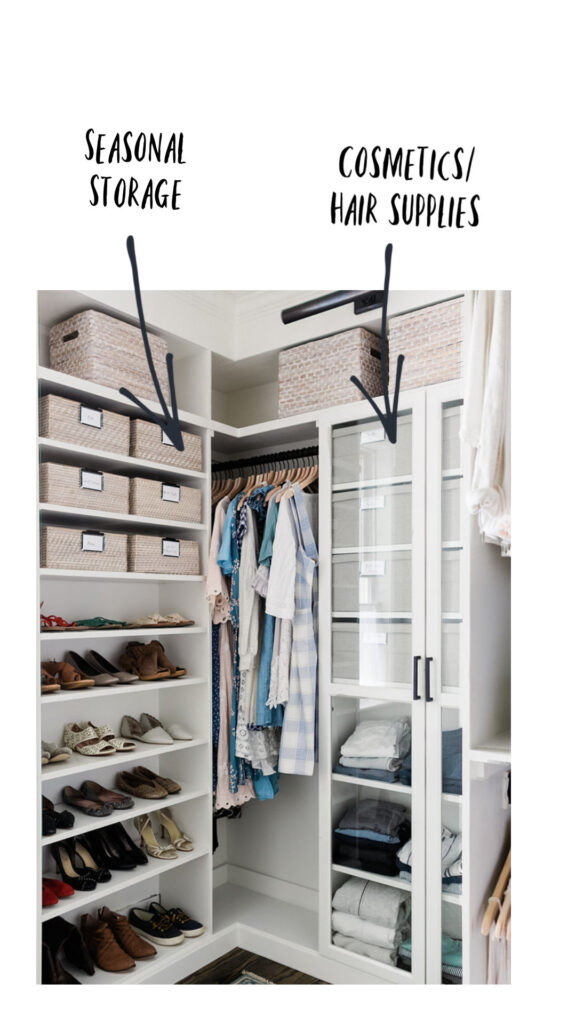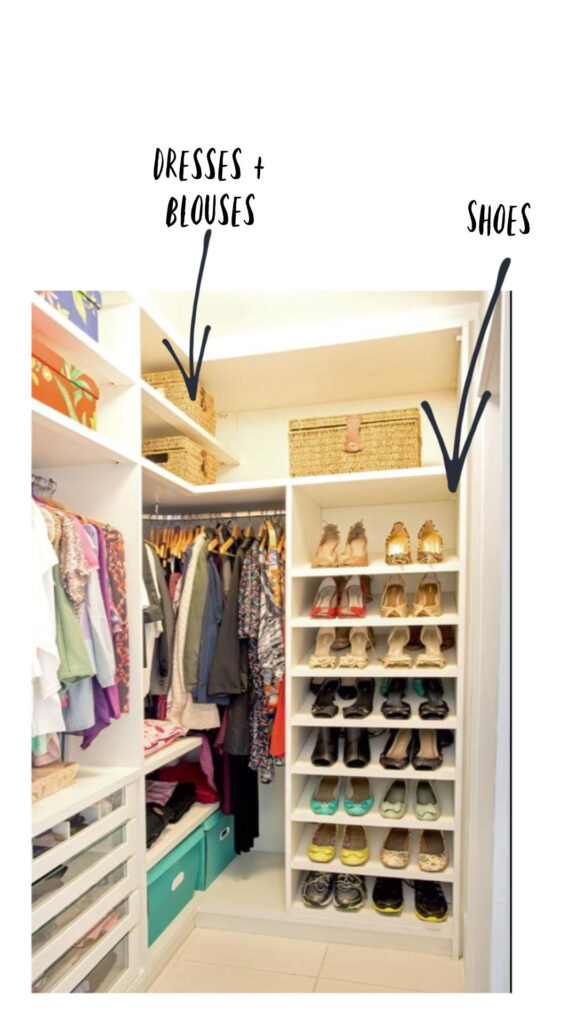 Here are the deets on the closet, it's a 6×7 foot space with an 8 ft ceiling so it has to be done right where there is a lot of function but because I'm slightly shallow it HAS to be pretty! I've drawn the layout of the space on one side of the room so hopefully, it can give you a better idea of the space.
Here are the pieces coming into the space, I'll need your help on a couple of choices, so stay tuned.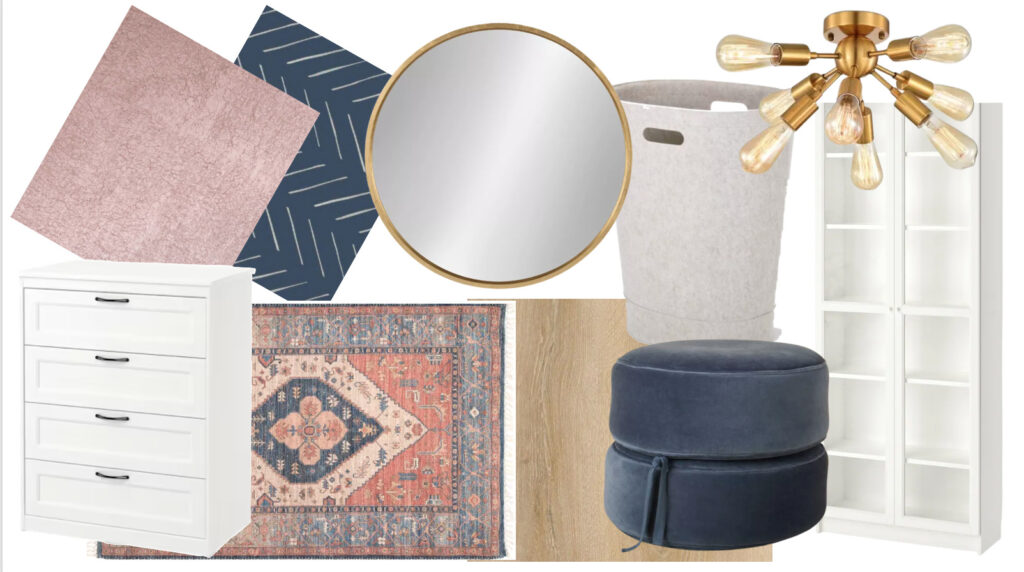 The links below: My budget is $800 for the entire space, I'm purchasing some pieces from Ikea and mostly all decor is from Target, I'll post the cost for everything when all is done.
If you want to shop the room check, the links below:
Luxury Vinyl Floors are from here
Area Rug here
Pink Wallpaper here
Blue Wallpaper here
Blue Ottoman here
Hamper here
Mirror here
Dresser here
Bookcase here
Light fixture here
I break ground today and start cleaning up and pulling out all of the wire shelving, patching up the walls, and painting the room within the next 2 days.
Let me know if you have any ideas for this space, anything I'm missing?
We'll talk, I'm over here if you need me 🙂
Char