Alright, so its Valentine's Day and if you haven't prepared as yet… you're kind of late to the game. However, if you're for a little IOU, I got the perfect DIY that will have your significant other swooning.  You're welcome!
I absolutely love the moon phases chime that we are seeing in a lot of designs as of late.  They are usually made out of a rare metal and you can be hung anywhere in the home.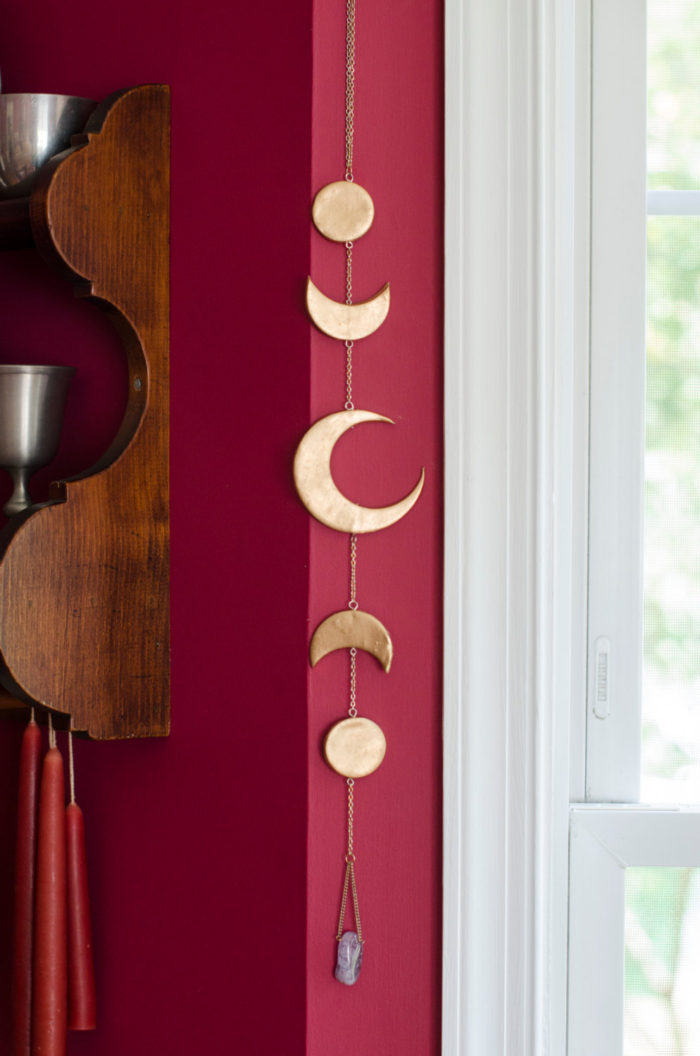 As I continue to swoon at the moon phase, I decided that for Valentine's, I wanted to try Phases of the Heart.  We've all been through some things in our life and I thought it would be a great way to illustrate the wearies and victories of our heart in this piece.
So here's what you'll need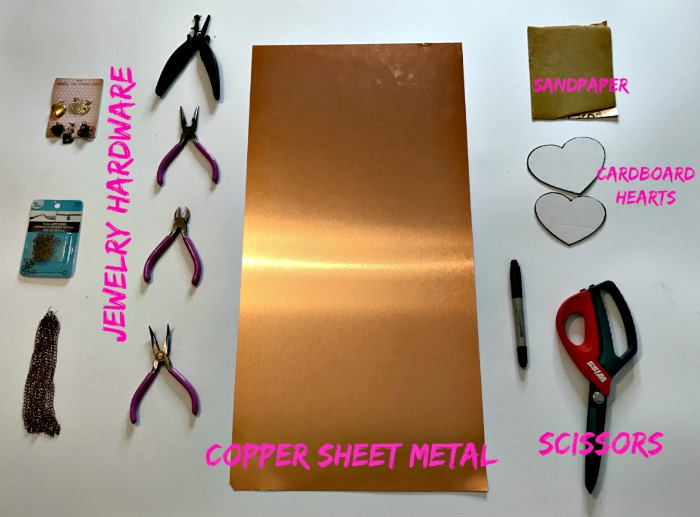 Supplies:
Jewelry Tool Set (Hardware) || Chain Links || Jump Rings  || Sand Paper || Snips (Utility Scissors) || Heart Stencil  || Hole Punch Pliers 
Step 1: Trace your hearts on the copper sheet metal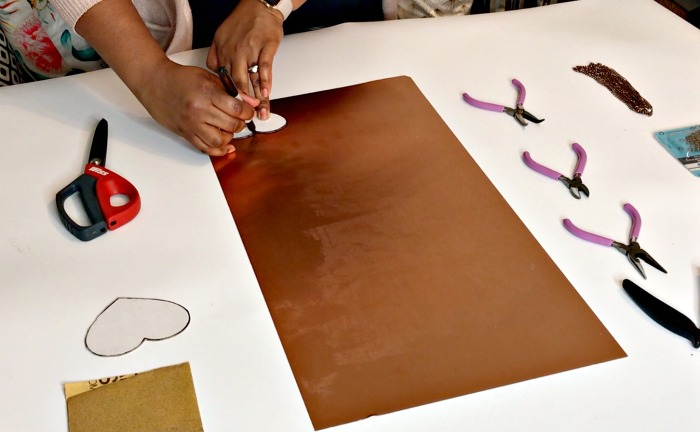 Step 2:  Using your snips or utility scissors cut your hearts out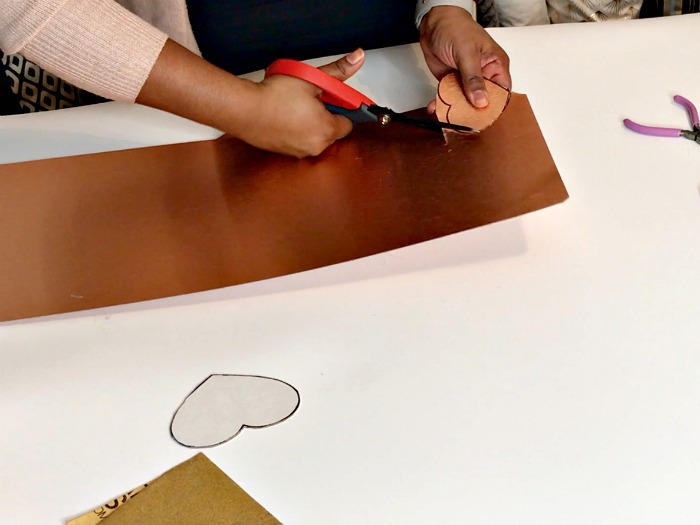 Step 3: Sand your hearts to give finished edges as well as dull the sharpness of the metal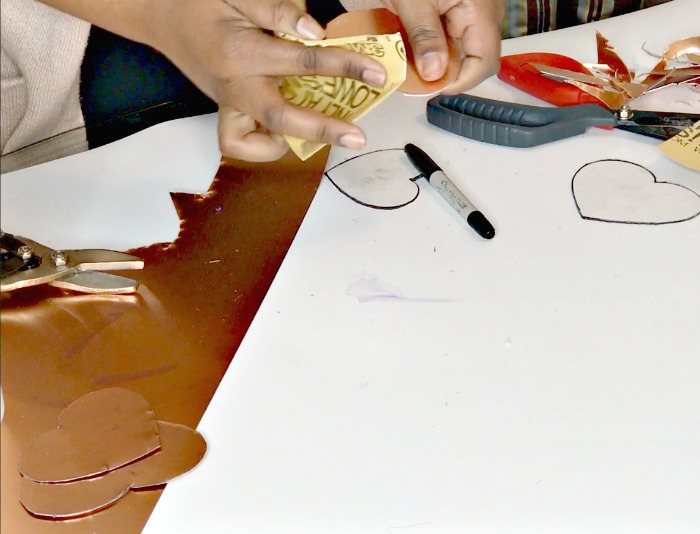 Step 4: Cut your "Broken Heart", you can free hand this step, once complete use snips to get the jagged edge you need.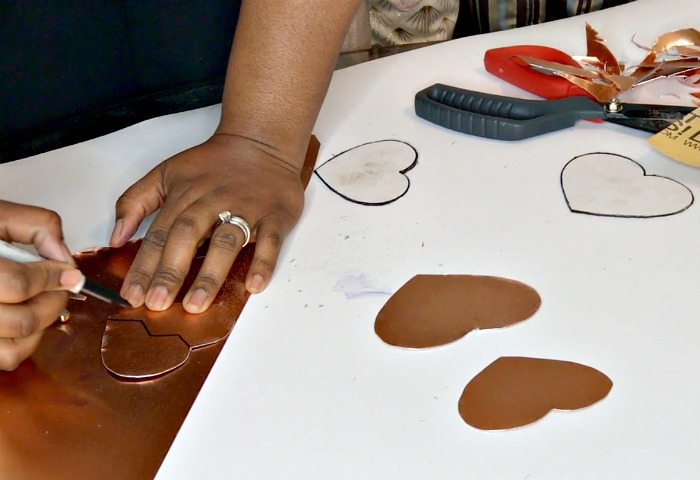 Step 5: Use your jewelry hole punch to place in your heart and add your chain to the other end.  The jump rings help you keep the hearts and the chains together. Repeat this step until all hearts are connected.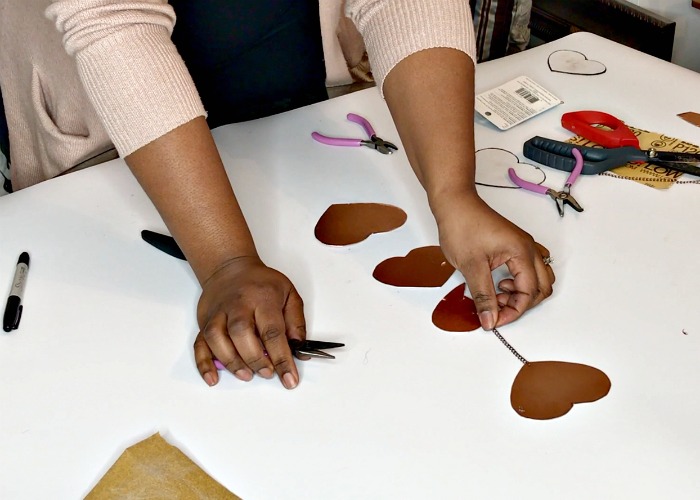 Step 6: Add additional chain links on the top with a loop, so it can be hung and add at the bottom to add stones or other pieces.  In my case, I added small hearts to represent the people in our lives.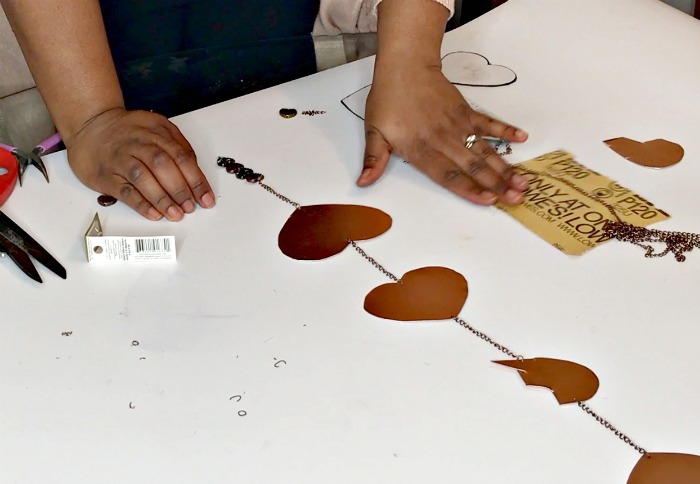 Step 7: Optional: to use some rubbed bronze spray paint to give the hearts some texture.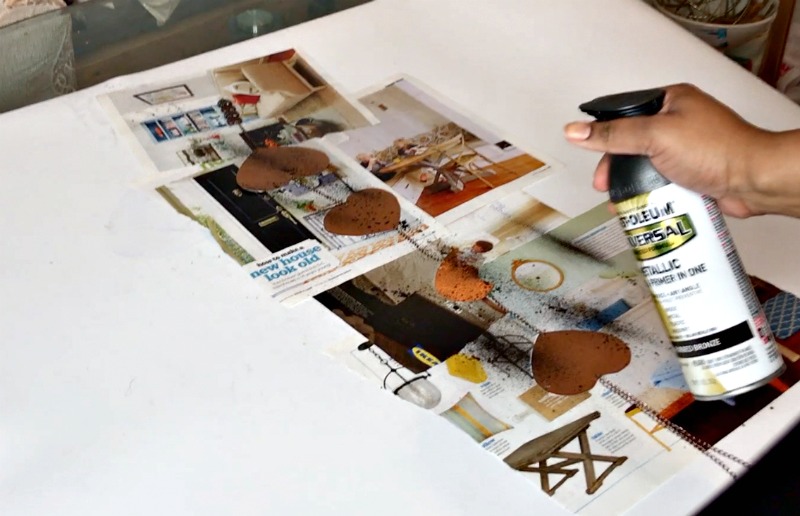 Voila!!!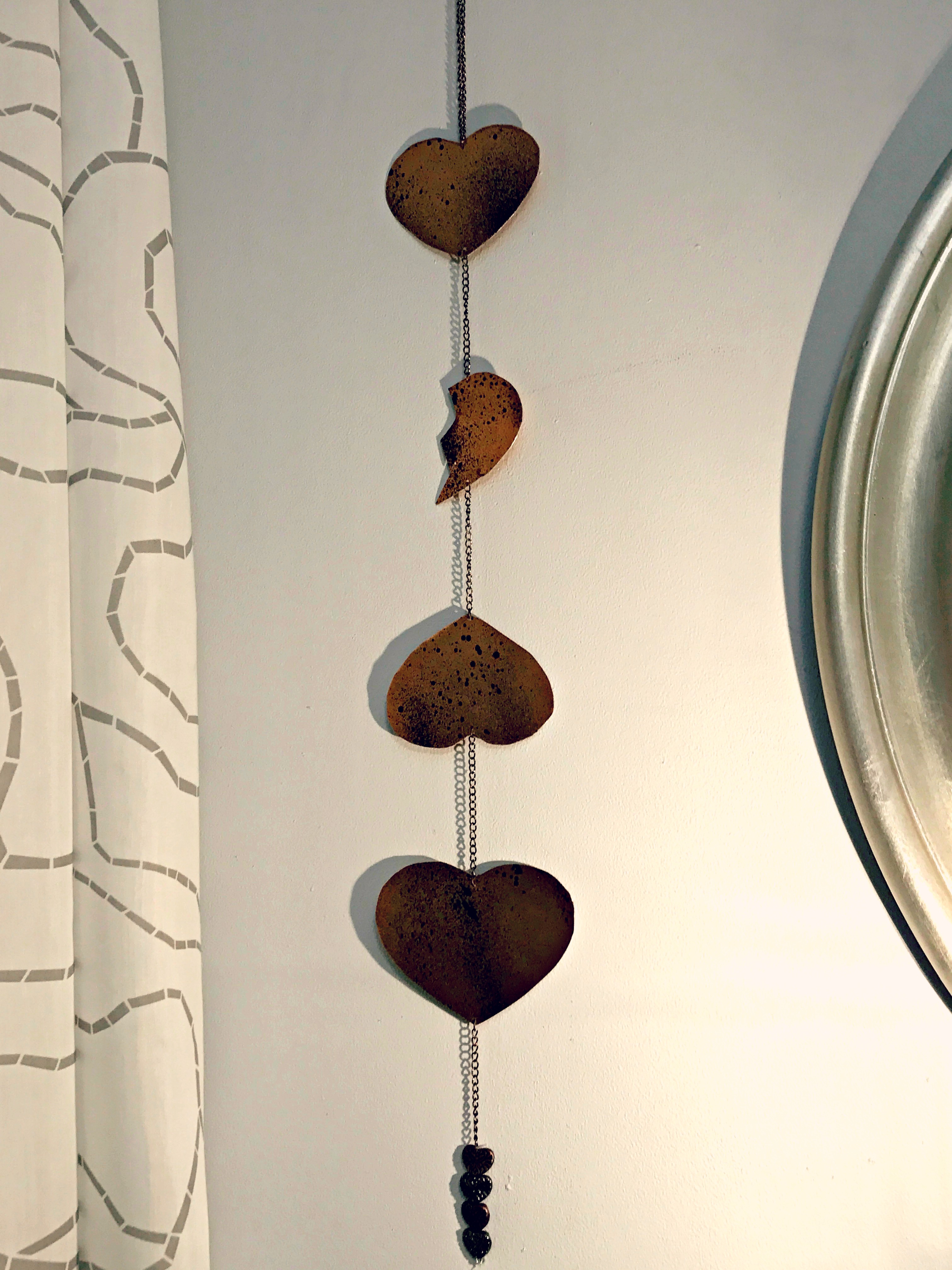 Here's the video that sums it all up for you