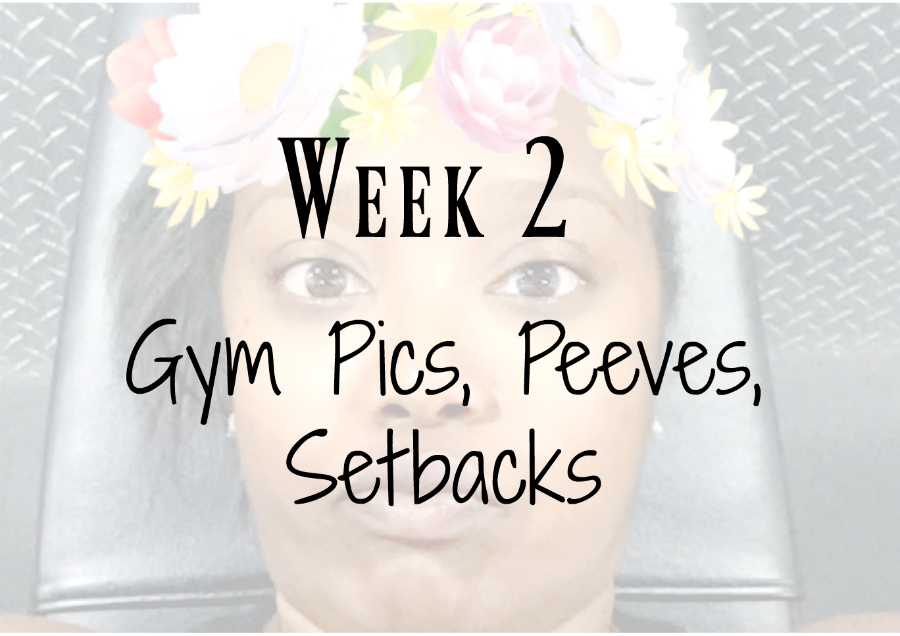 It looks like I will be giving posts greatness this week, because I've been falling behind, sick and really busy.  Week 2 was successful, but not as I wanted with my mini-goal to lose 3lbs similar to last week.  I lost exactly 1.2 lbs but to make some more excuses, my monthly "friend" came through to say hi with her cousin "bloatation", you know how that goes.   I'm just gonna put my 1.8lbs right there.  But otherwise my week was still very successful, I got a chance to workout 4x, which was a success and not a setback due to miss thing showing up.
I'm one for pics at the gym and I don't care what anyone says so you know I was snapping away because  the things that I was so afraid of or rather avoided throughout my gym life I have tried to overcome this week.
I avoid the stairmaster all the time because of the fear of getting off too quick and looking like a fool or novice or both.  But sure enough I got on that stairmaster this week and put in some work yall! That's right I did it.  I stayed on for 20 minutes with the help of Ted Talks and a towel for the display, I was at 20 minutes before I knew it.
And or course here's my victory pic!
Boom !!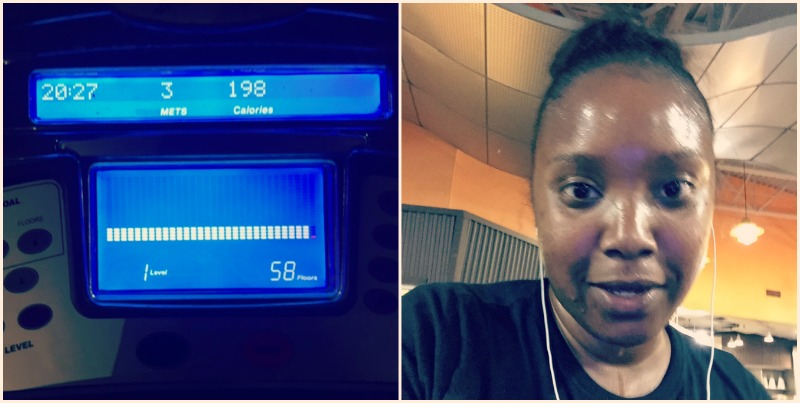 One other setback that I accomplished, was that Sauna.  I was so scared of the Sauna, not sure why.  I felt like, those women in the sauna are a different "type of woman"  Like she's a gym rat and workouts hard, goes in there and lays all the way out, takes up the wooden bench with her other hot friends and when I get there, there's a weird awkward "Meangirls" scene where I'm trying to find a spot to sit but no one would let me… I know I've got issues but this is serious stuff.
However all that mean girl scary ways were out the window cause I got a chance to go in there when NO ONE was! It was amazeballs yall.  I was only in there for 10 minutes but that's with no phone and/or a book or mag to support this ADD girl.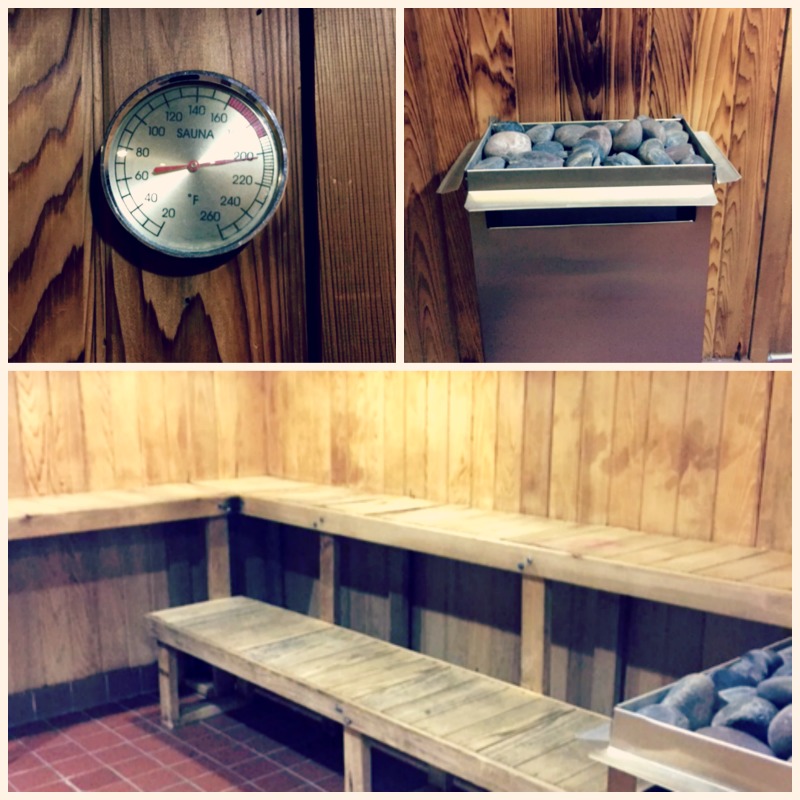 So with all the setbacks and pics of the week, it is only right that I include some peeves and my biggest peeve is when someone is sitting on a machine as furniture and not mindful at all of the people around them, they're not doing a thing and just chilling on the phone.
Exhibit A: So I'm working out the upper body ready to do my lateral pulls and here are these geniuses.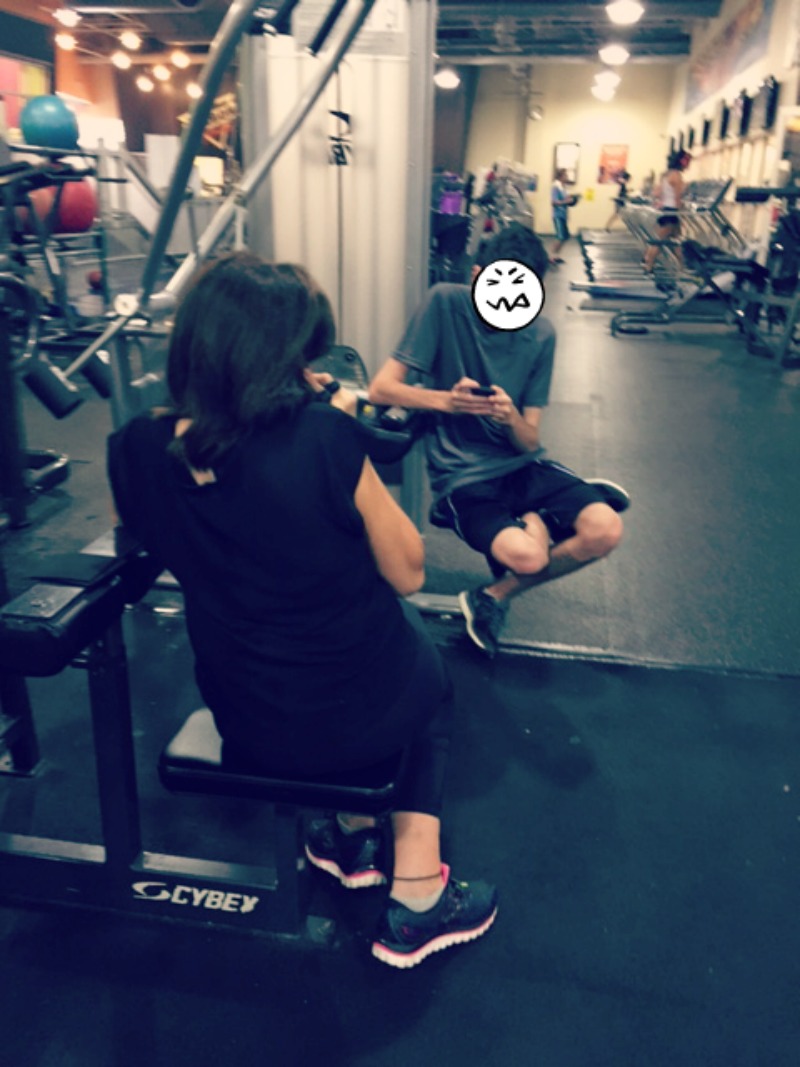 Other than these kinda people all in all, it was a great week, going to the gym 4x is an accomplishment by itself especially when I have "company".  I've overcome some of my fears and took pics of me and some people and my eating was okay but I did succumb to Pret chocolate chip cookie so I'll just go ahead and add that to the 1.8lbs as well.  It was allotted in my Weight Watchers points but the guilt was still there.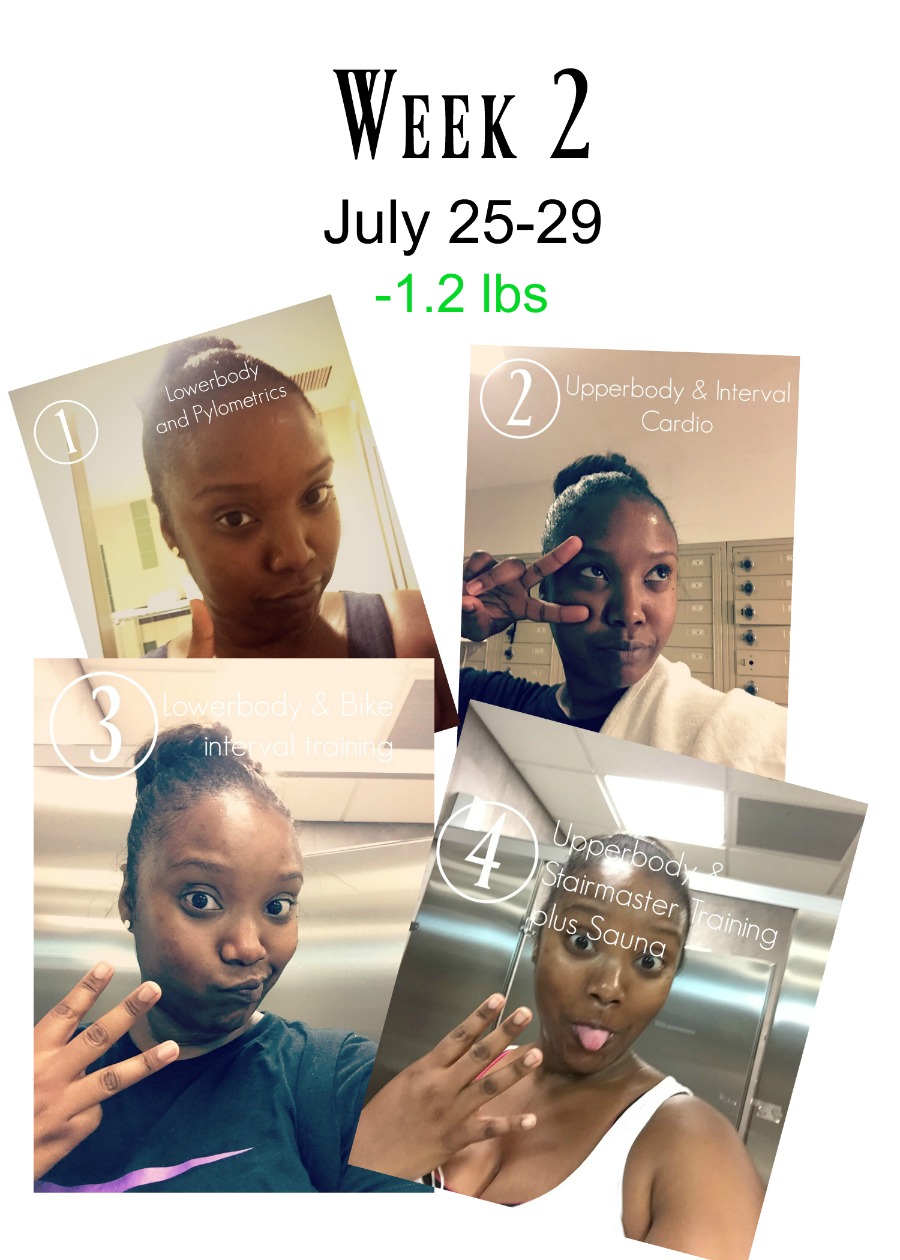 I'll be killing it next week, so stay tuned
How was your week? When you're friend pays a visit do you still go to the gym? How about your peeves at the gym? Whats that like?