I'm a sucker for a new trend and although I'd like to think that I stay ahead of them or create them.  The truth is that following them is what I'm most great at, not so much in the fashion area but in the design area I will do it fearlessly.   When it comes to my clients, I tend give "nods" to some trends rather than just completely diving into it, because trends do have an expiration date.
BEDROOM
When it comes to adding black to the bedroom, you want to make sure that your space gets a good amount of natural lighting. If not, than your room will look extremely small and closed in.  You also want to make sure that you keep the ceiling and the moldings white, this way the contrast will show character in the space.  Adding texture and woods to the space will finish the space off and give the serene look that you want in a bedroom.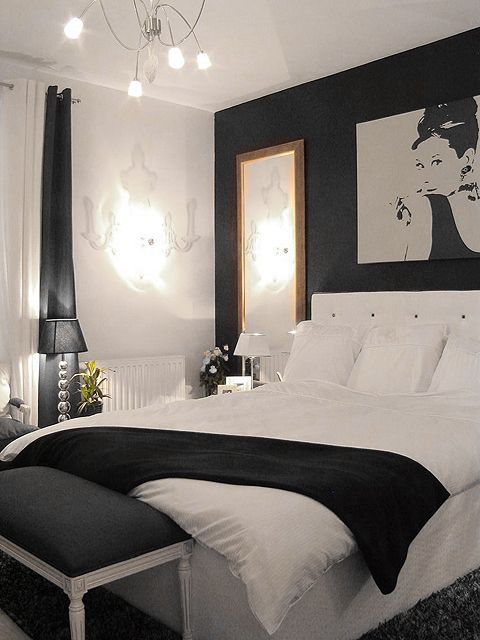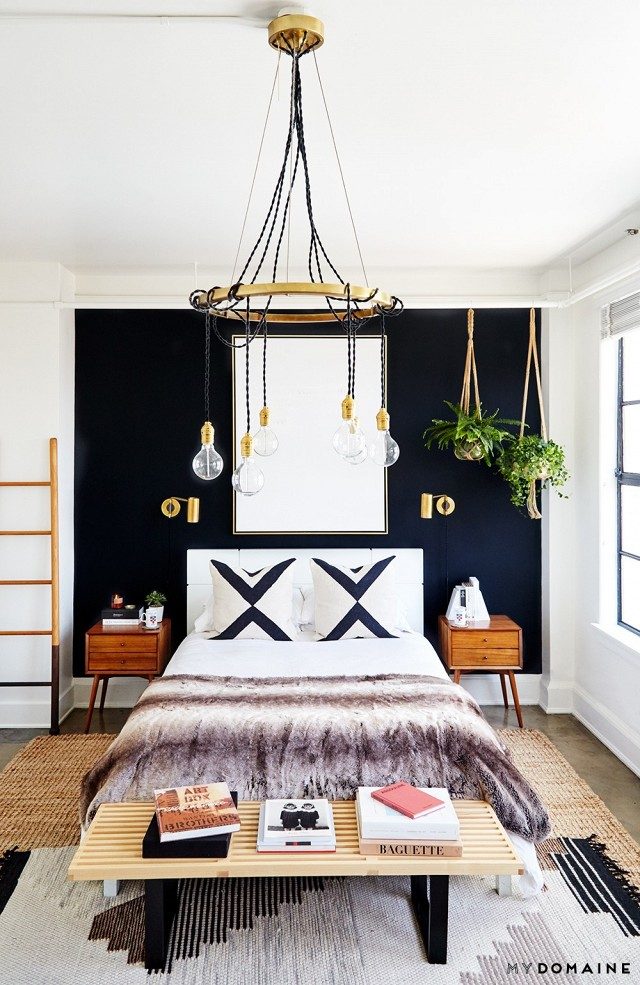 LIVING ROOM
I personally think that the living room is the best place to try the all black walls.  Main reason is because its usually the largest room in your home and its the place to add creativity, color and more than likely it will have some great lighting.  All the rules that apply in the bedroom, apply here as well but you can go HAM on art work and rugs and introduce color with mixing metals and different colors of wood.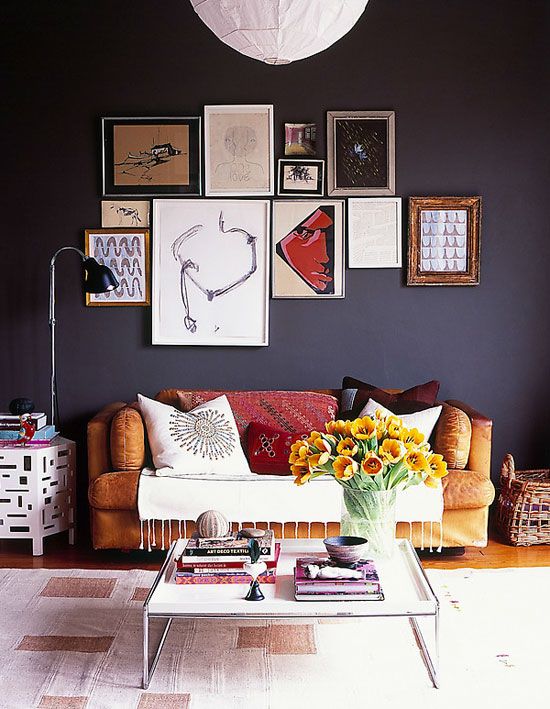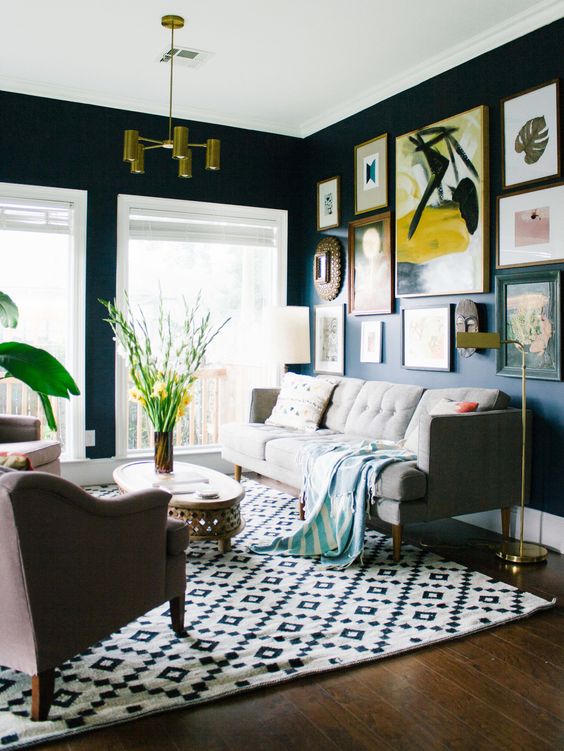 DINING ROOM
The dining room is pretty tricky when it comes to painting the walls black.  I love the idea because I always think of a dining room being formal, so you can give it a very regal look with a fancy shmancy chandeliers and a tablescape that will pop and leave everyone talking.  You can mix your black walls with a great wooden table and a super cute metal bar cart to bring it home.  BOOM!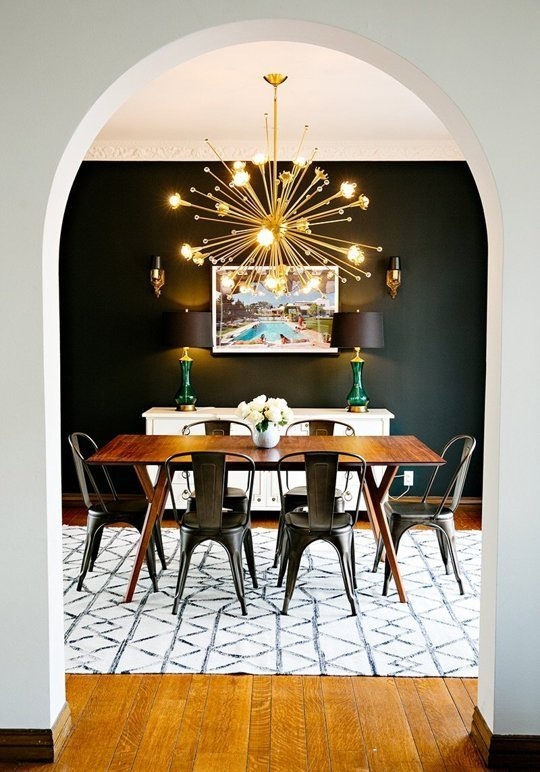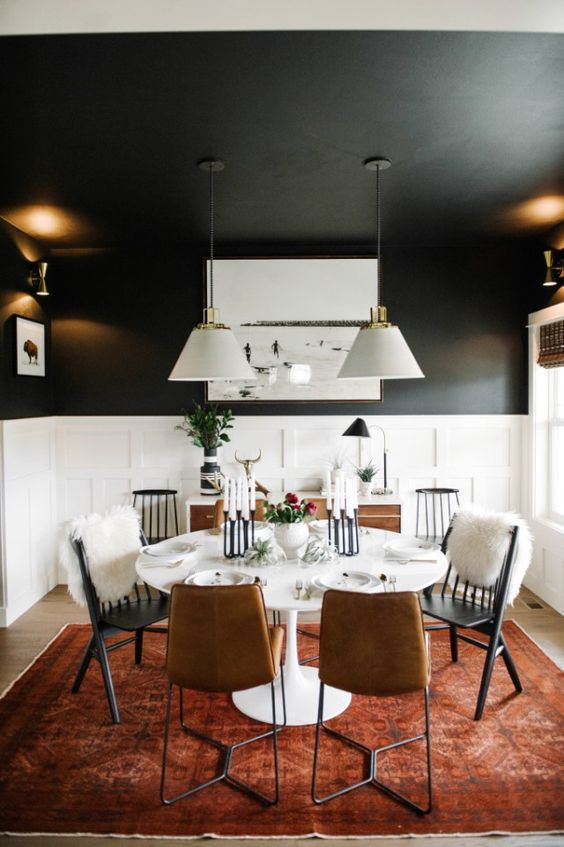 So to sum up all these looks, you can make it happen with some of my favorite blacks.
I plan on updating my dining room in one of them but I just cant decide on which one.  If you can help me that would be awesome sauce.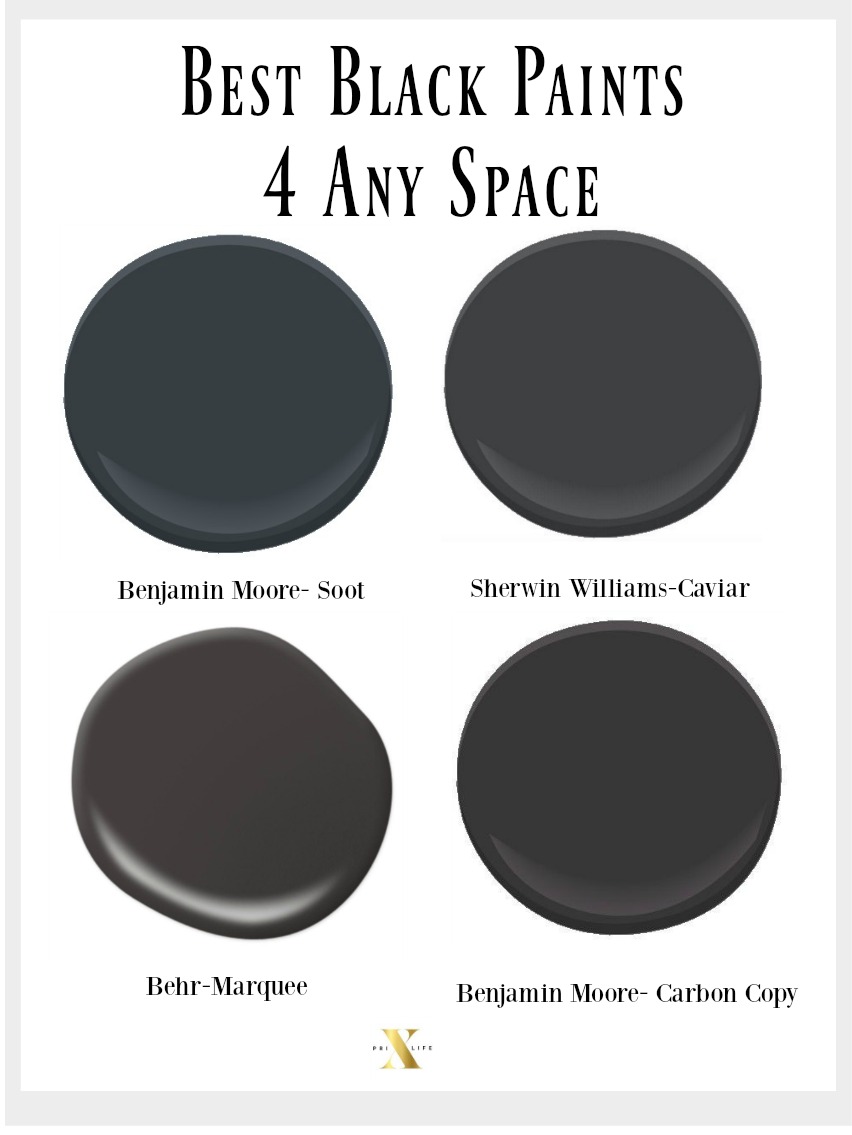 Would you ever dare to do black? If so, which room would you tackle?
If you like it, then put a pin on it… love ya for it.