This post is a special one for me, not only because it's a very special day for my best friend and her beau.  But also because I wasn't supposed to attend this wedding as per Doctor's orders.  Unfortunately things didn't turn out as planned but fortunately, I was able to attend this special day.  I was elated that I could be there for my sister and show up the way she has effortlessly done for me through life.
Not only was I there for her but I was  honored to take her "to the church".  It wasn't planned that way but it was HIS plan to have it that way.  Me and my little boy took this beautiful woman to get married to the man of her dreams.
I can say that we have always shown up for one another and this is just a sentiment of what our relationship truly is.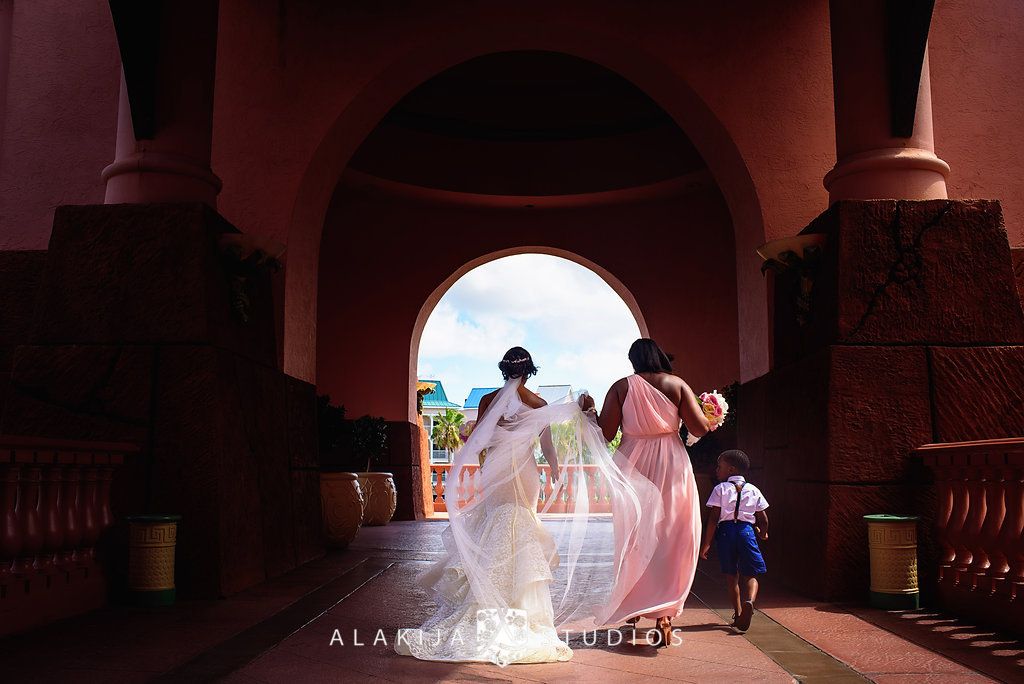 I know I've been teasing you all, but the time has come to share with you my beautiful friends; Ashley and Asim's wedding. As I stated last week, there was no stone unturn at this wedding and they took great detail and was so passionate about their wedding and guests.  So I'm going to take you through their special day from our "get-ups" to the decadent decor at the ceremony and reception.
Getting ready was pretty cool , Ash chose the perfect make-up artist that beat our faces for the Gawds hunny.  Abi was amazing and I almost didn't recognize myself when she was done.
There were some hiccups that only we can laugh about now but nothing merely stopped the show.  As the matron of honor, I kept my bride happy and clueless of anything that was going on behind the scenes that would stress her.  And guess what? She was the happiest bride I've ever met.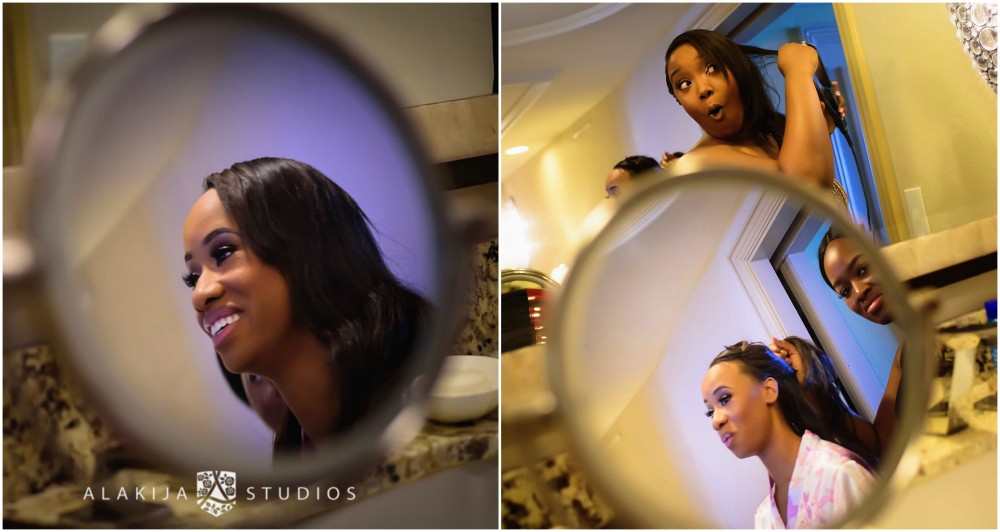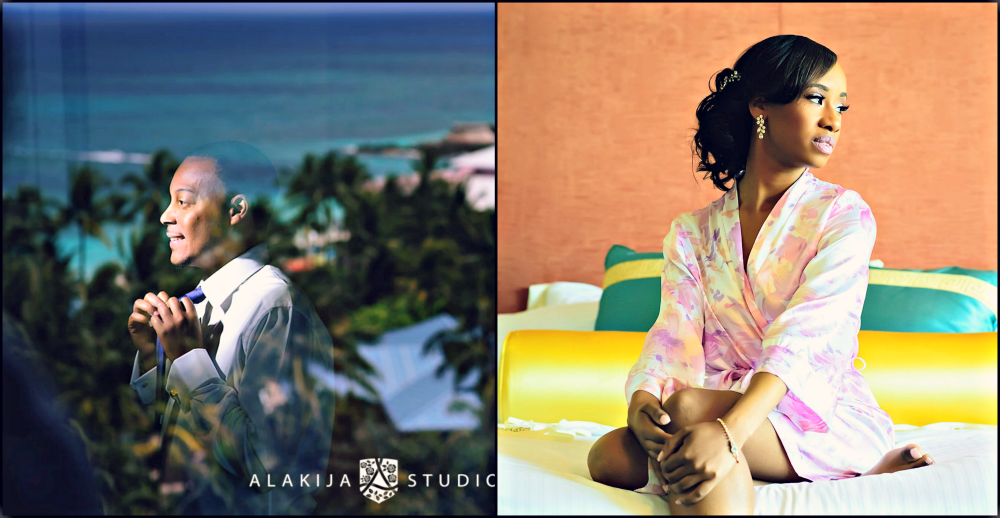 The Bride: Ashley's dress epitomizes elegance, it has a hand woven ivory lace with a mermaid cut and and a tiered hem and train.  It spoke to Ashley, sophisticated but playful.  We added a Swarovski crystal belt that just put the icing on the cake… well the dress and her Badgley Mischka shoes was the perfect shade and style to go with her dress.  Ashley is a girl of simplicity so I especially loved her dress because it was a whisper of elegance.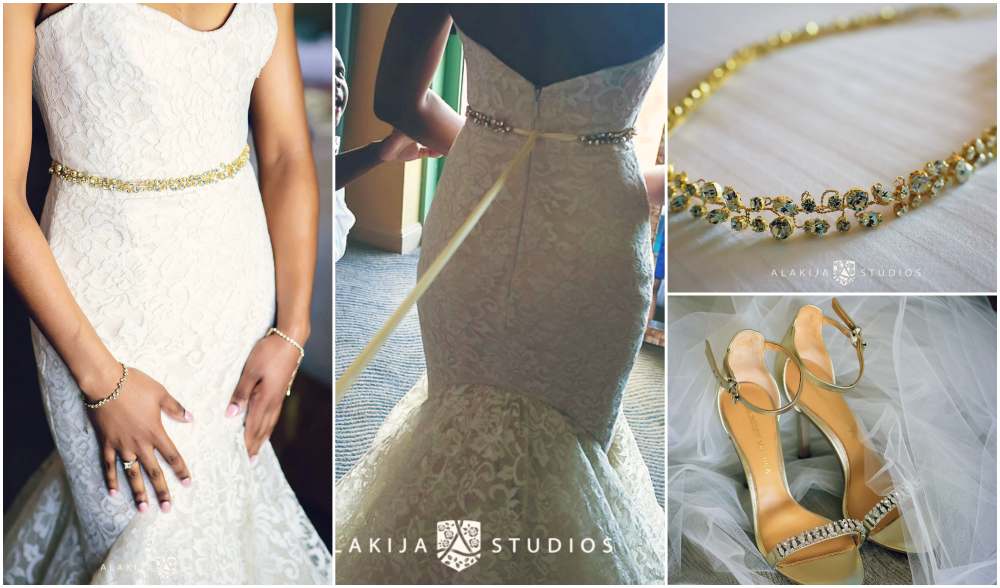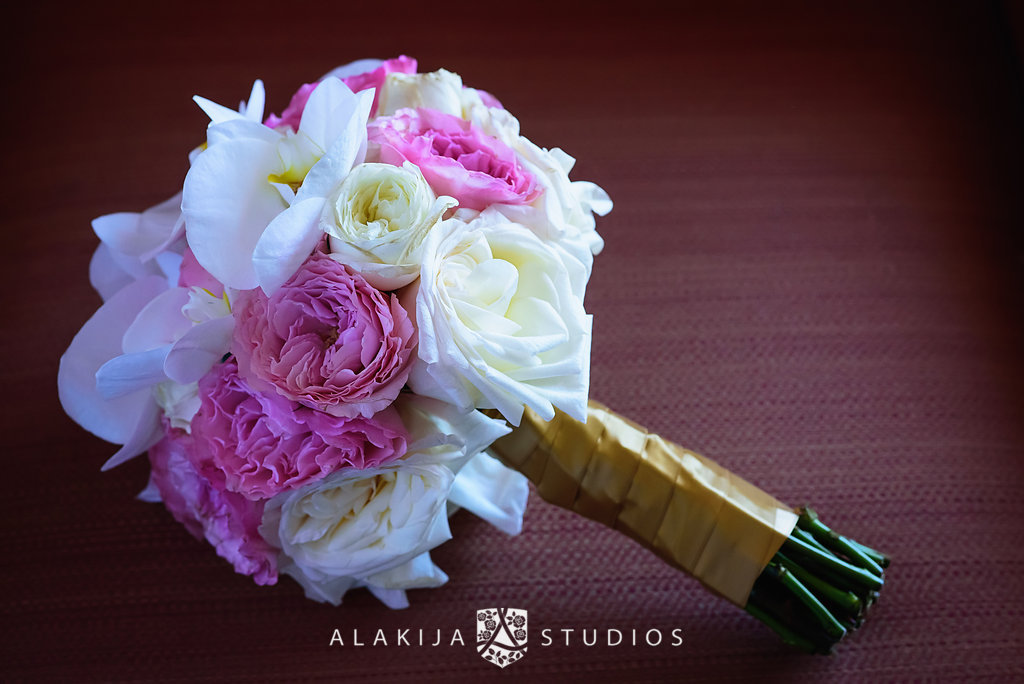 Matron of Honor:  Ahem… My dress believe it or not was bought about a month prior to the wedding, but it was one of those lucky things.  Where I just needed a little bit of alterations, I also paired it with these Nine West shoes in rose gold that went perfect with the accents of the wedding and the pink in my dress.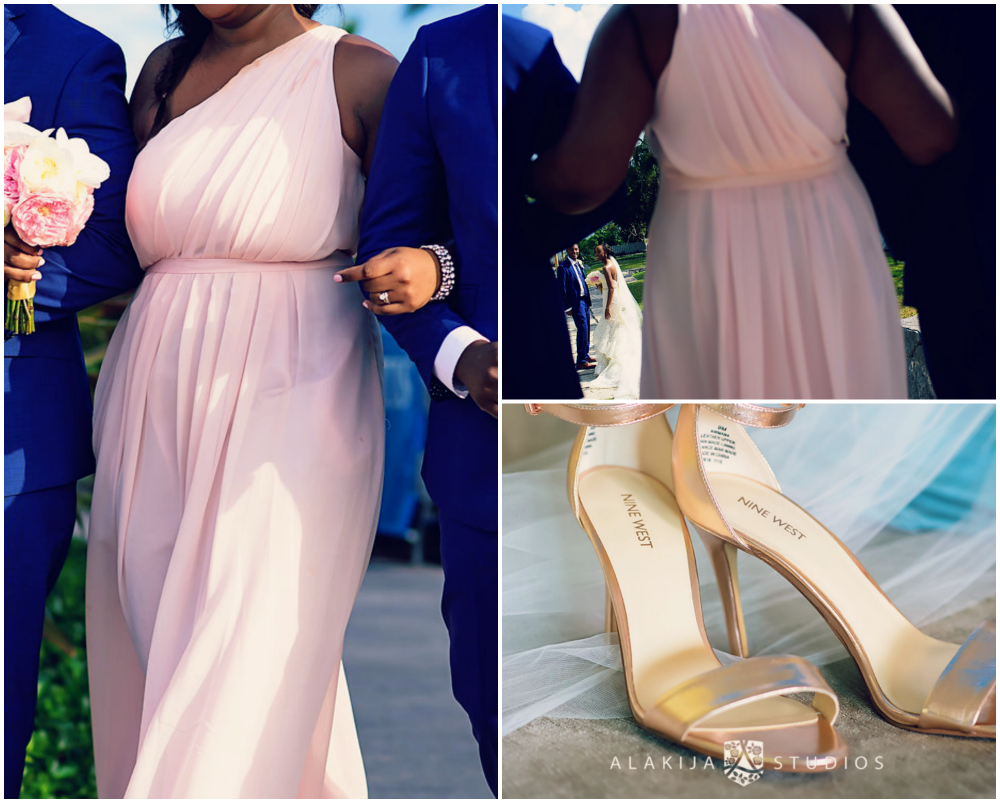 Groom/Groomsmen: I personally think that they were the sharpest groom and groomsmen I've ever seen in blue suits.  These guys were suited up in the perfect summer shade of blue. It went perfectly with the soft pink in my dress and we paired the grooms suit with a similar color in satin and a fun flowered pocket square.  The groomsmen wore blush ties and pocket square and it went perfectly with my dress, they all wore cognac color shoes.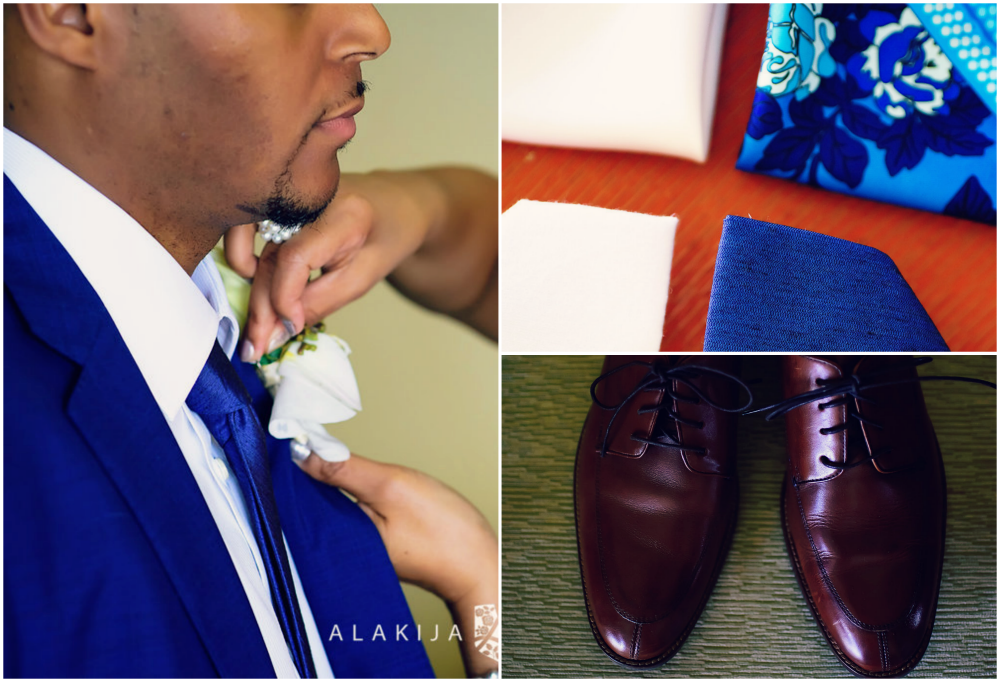 Bible/Ring Bearer: I'm going to be completely be biased for this one.  The Ring/Bible Bearer was by far the cutest one I've ever seen, he was personable and wore his suspenders and shorts like no other!  He wore Nautica polka dot suspenders with a J Crew poplin shirt and Ralph Lauren linen shorts.  We found the perfect bow tie on Etsy that was the perfect blush pink that we needed. To complete the look he wore brown and blue oxford shoes.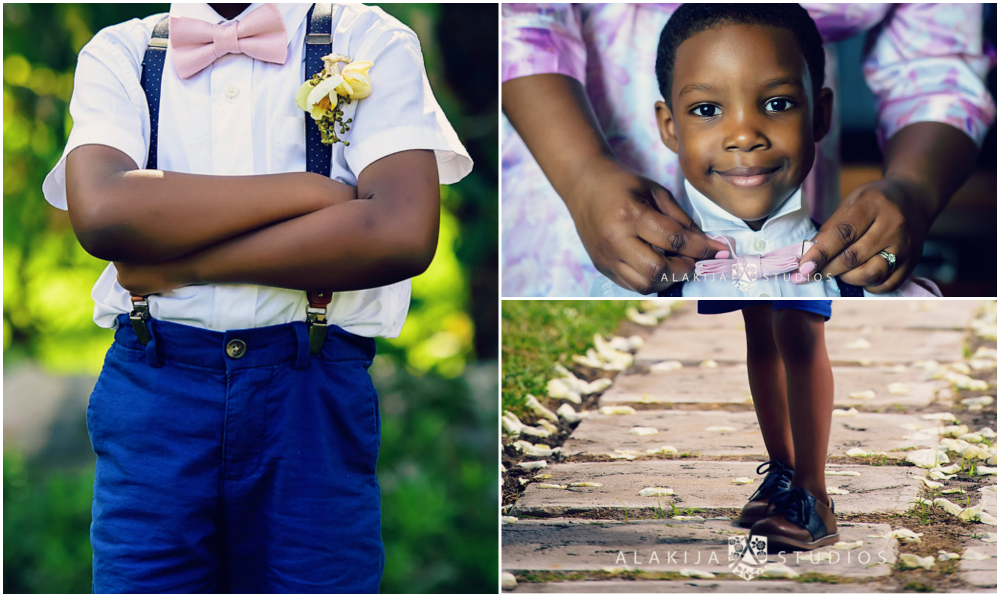 All these details and fine people together you get a pretty dappered wedding party.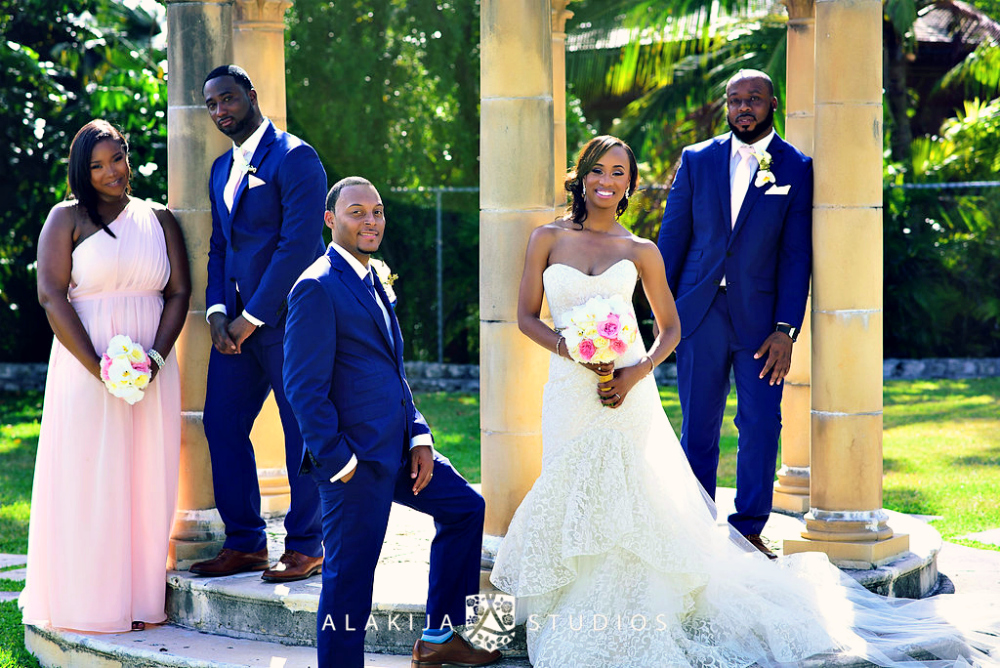 Ashley and Asim chose the most romantic place to get married, One and Only Oceans Club.  This place was amazing it was the perfect juxtaposition of the ancient ruins and the blue ocean.  It was so breath taking.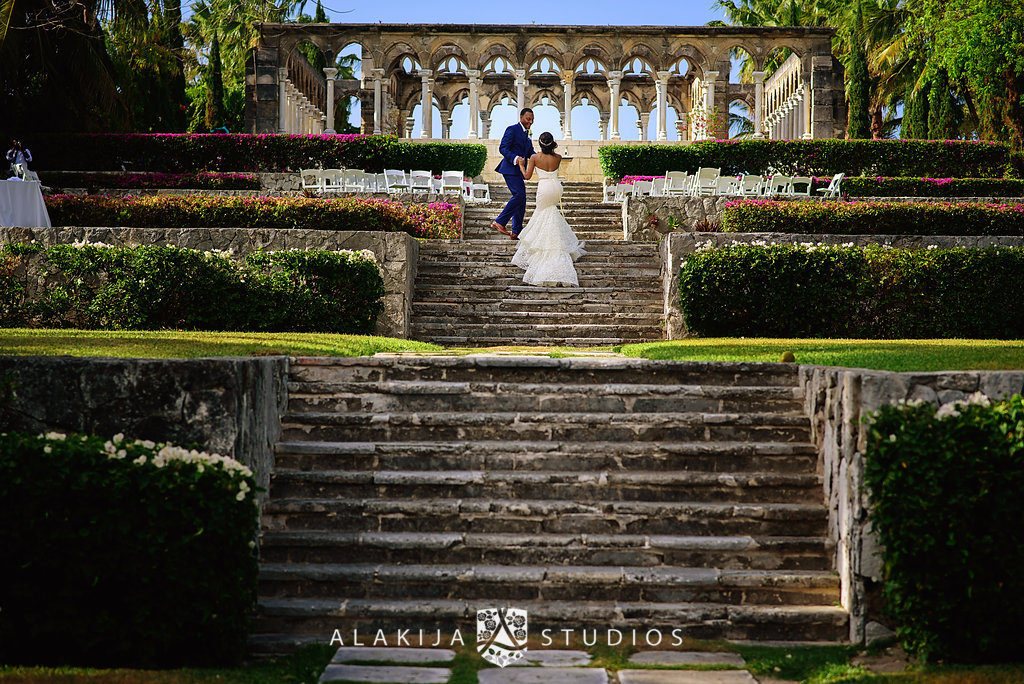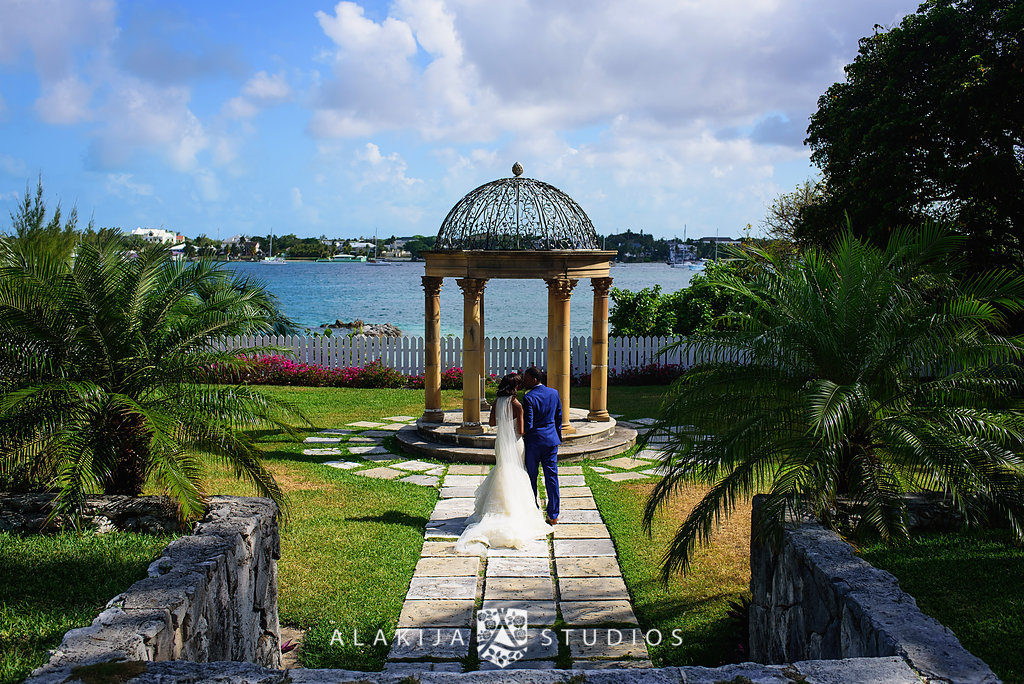 K,  I'll stop typing for a few and let you all take in the awesomeness of this ceremony. Here she is waiting to make her entrance, this is the expression of "nervouscited"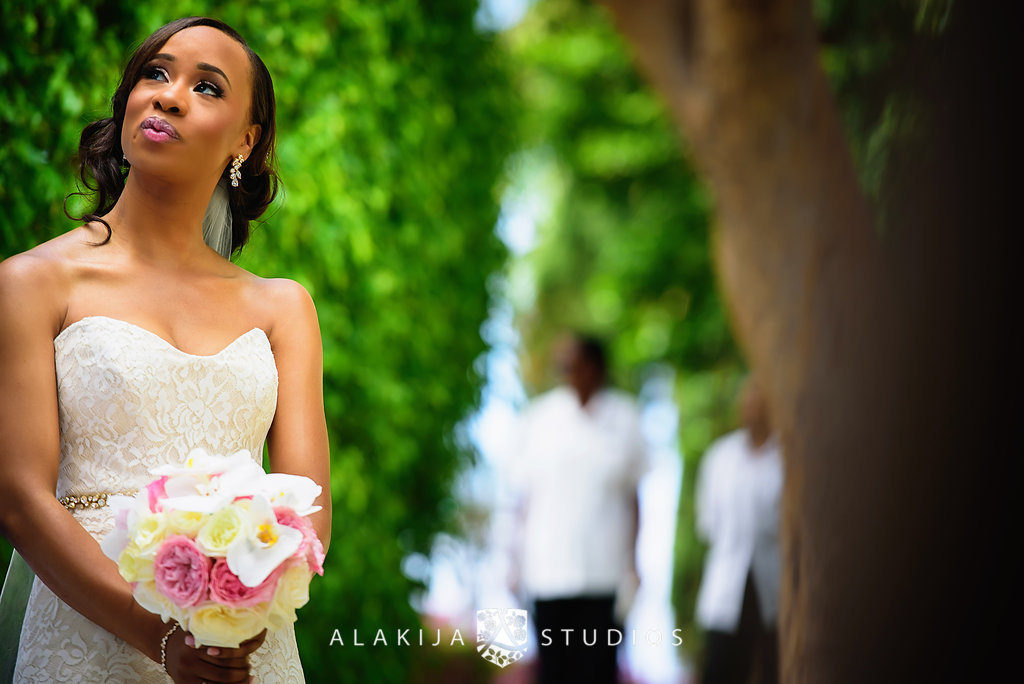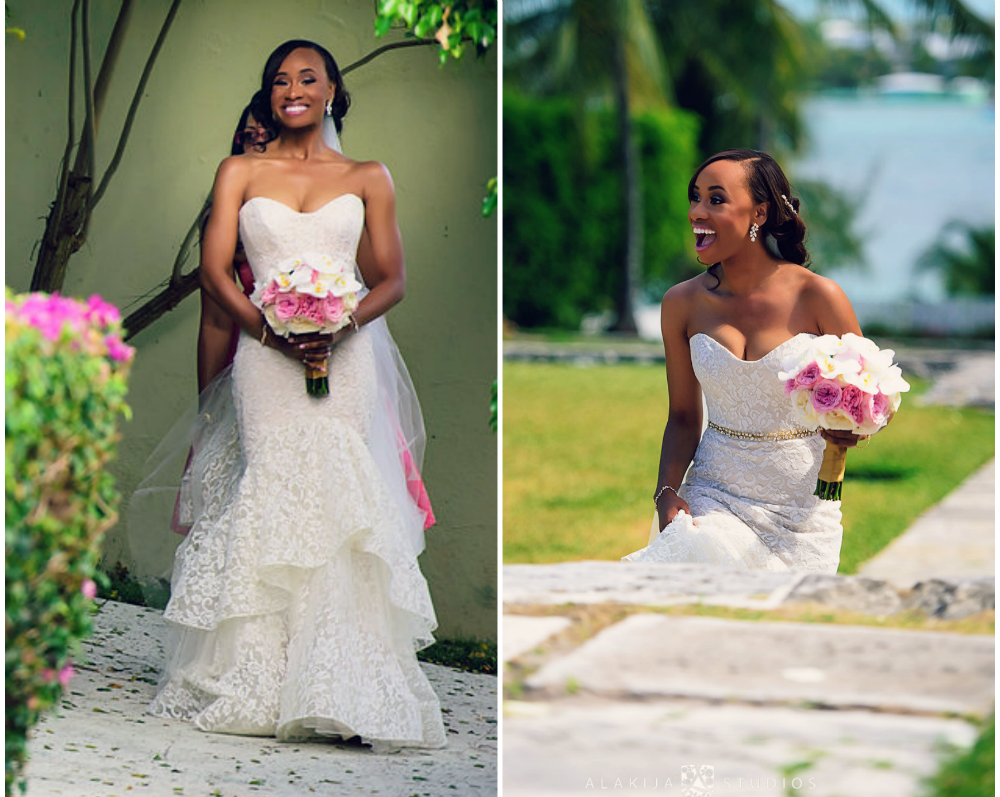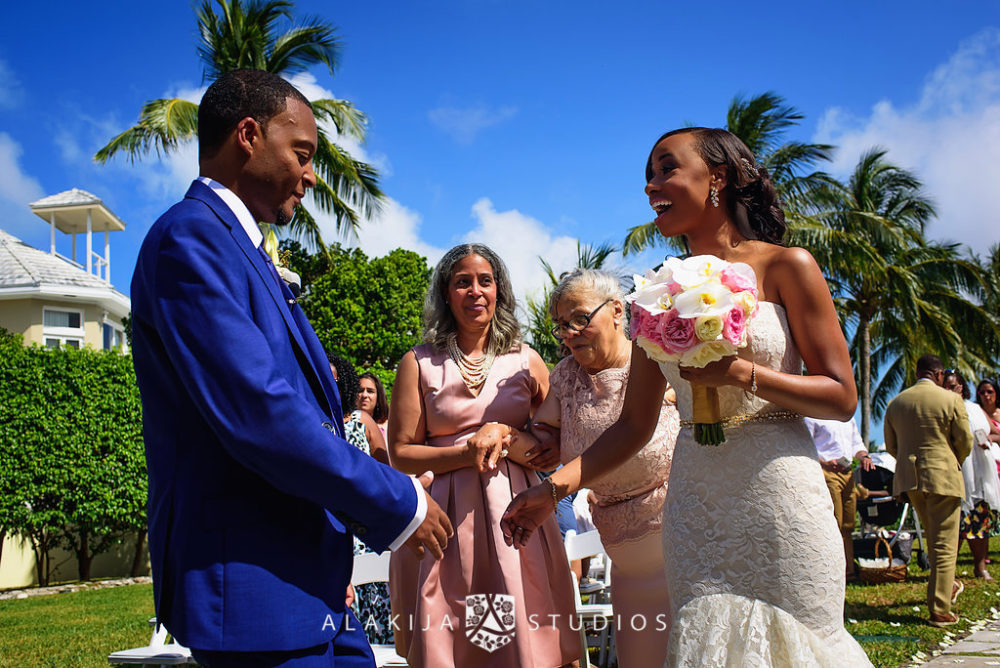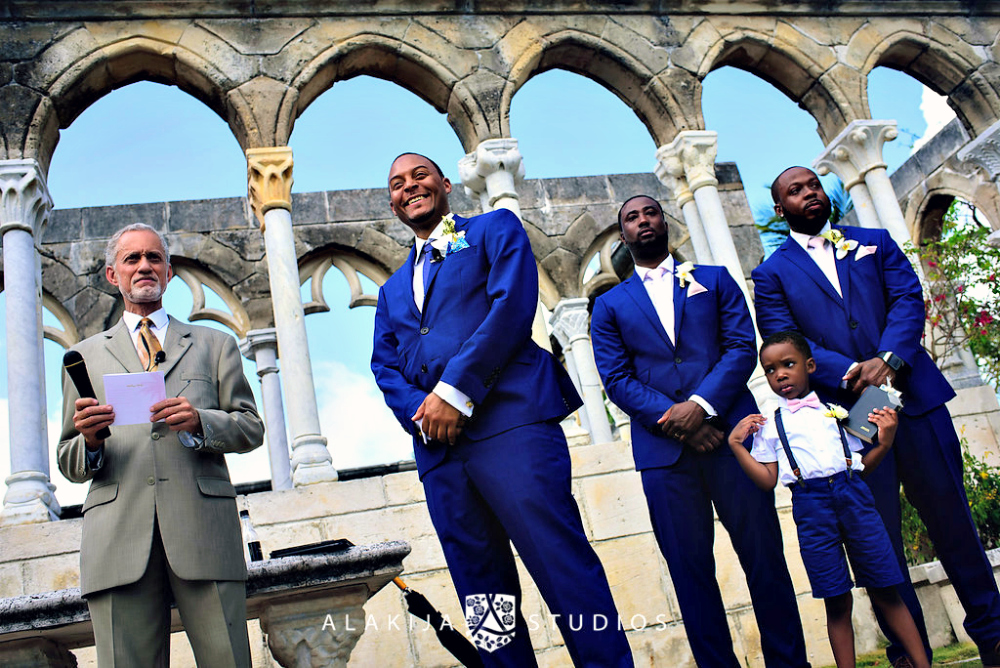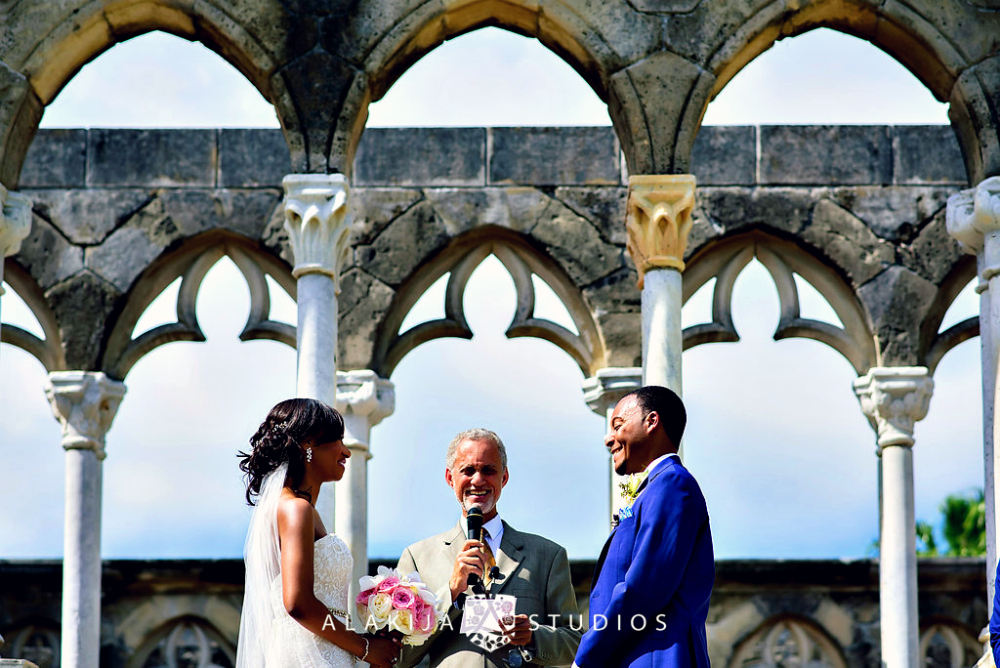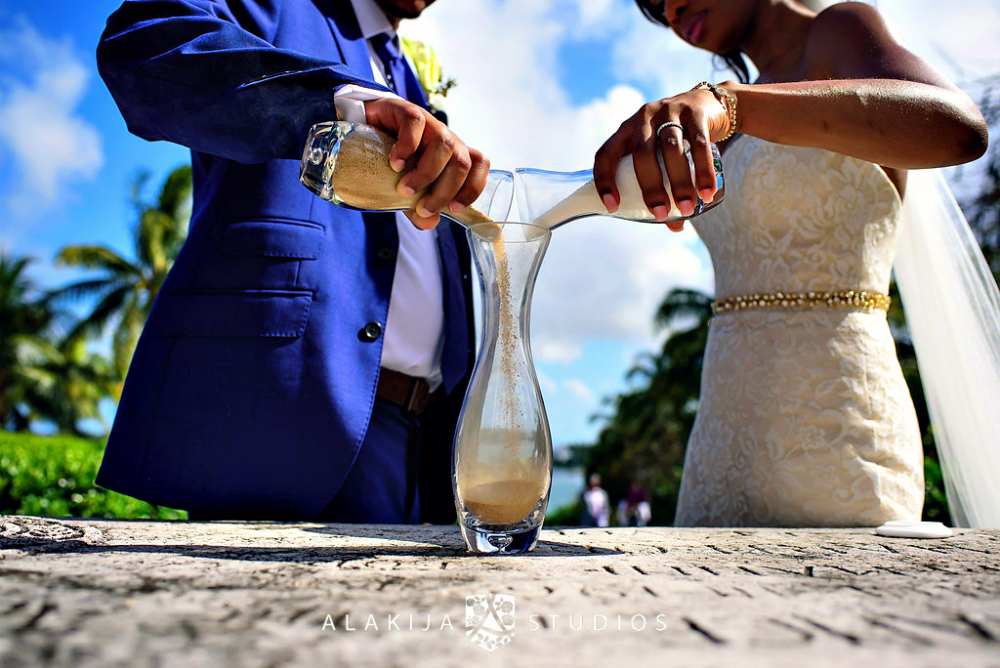 Once the vows were made, the sand was poured and everything was sealed with a kiss.  The bride and groom jumped the broom that was made by yours truly!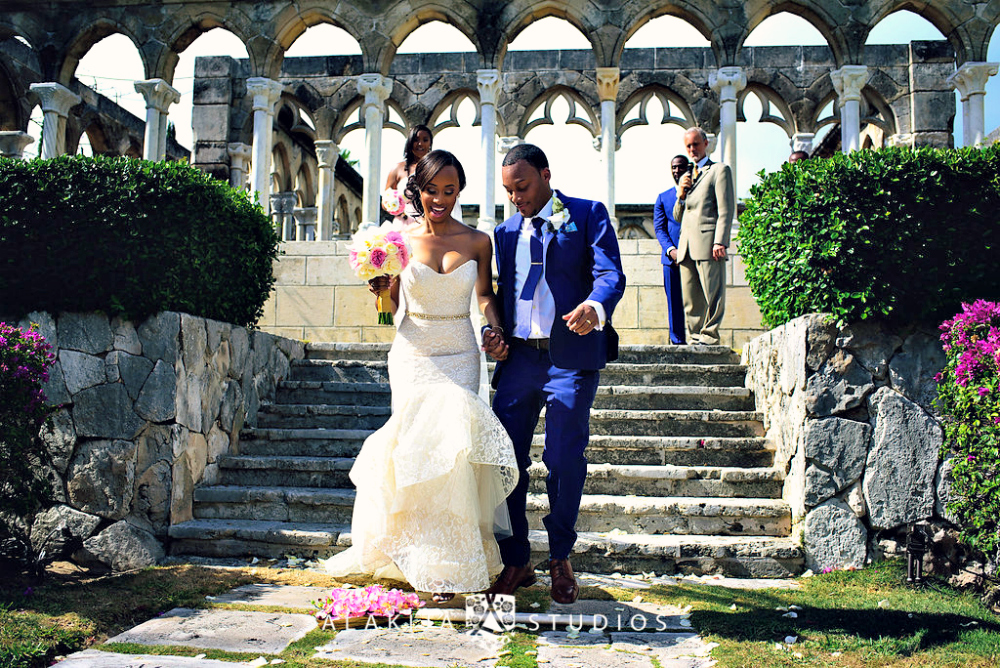 Cheers to forever love and friendship!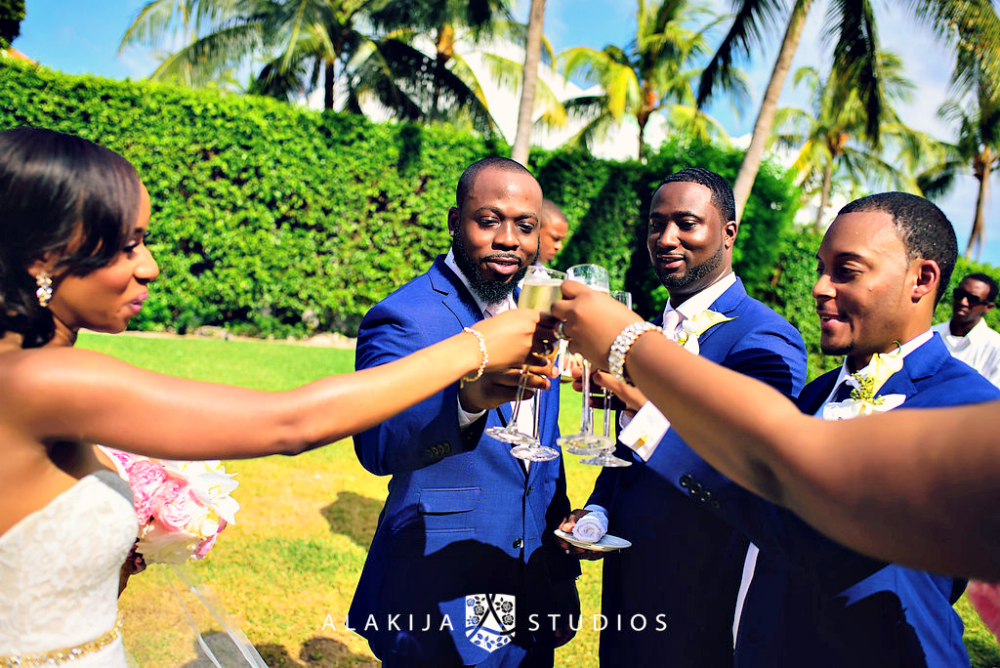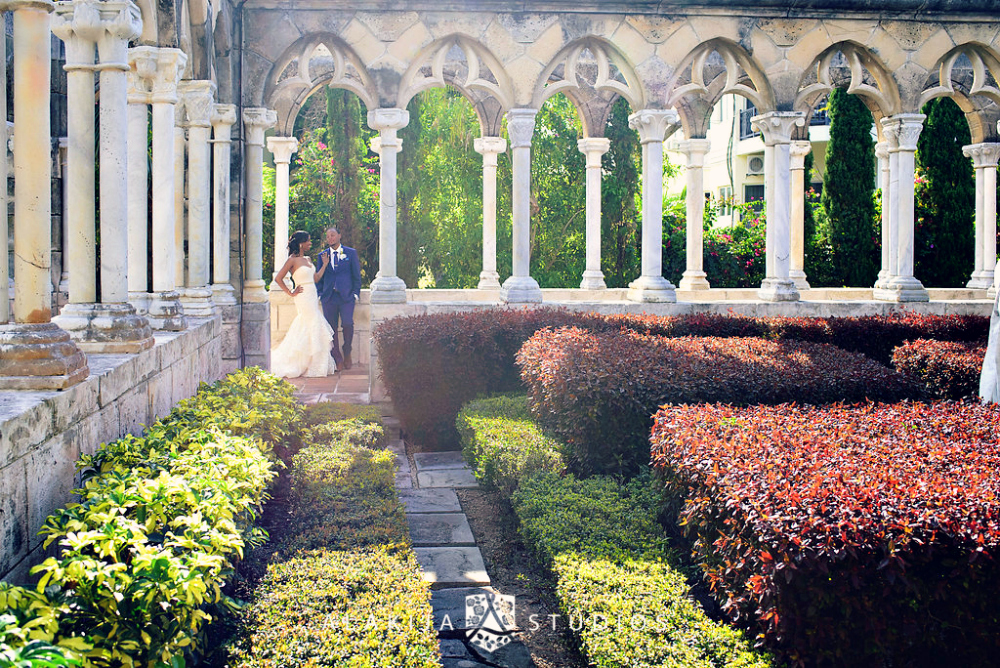 Sweetest thing I've ever known, was like a kiss on the collar bone ~ Lauryn Hill,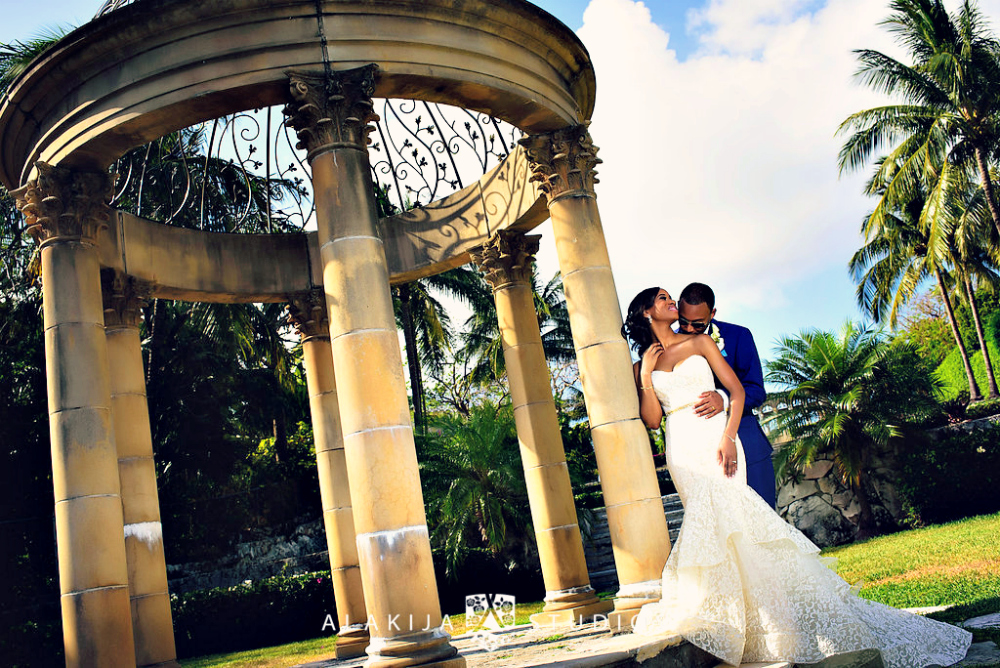 Reception: Besides complete funness! The wedding was so elegant. They chose to have it at the Atlantis resorts in the Coral Towers, Oceans Edge right off the ocean.  Just BLISS!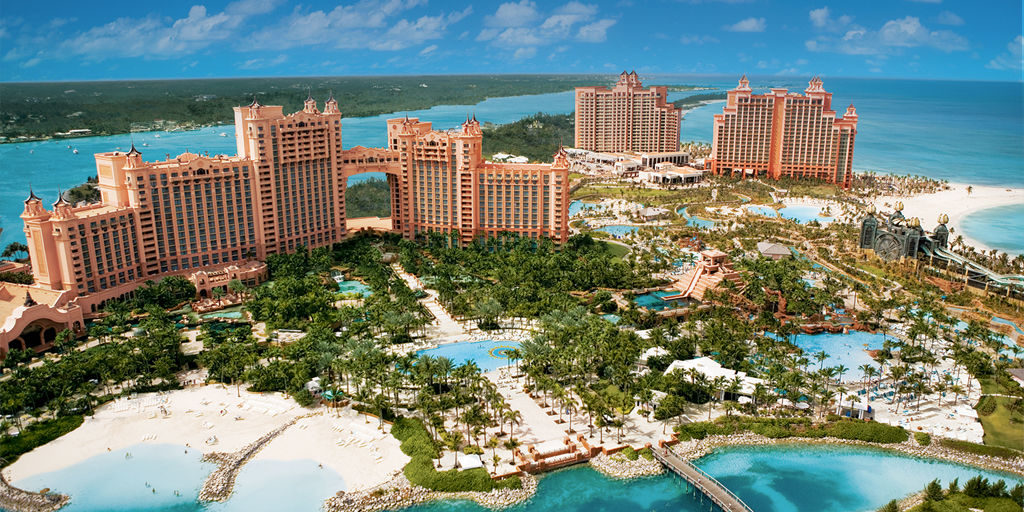 Oceans Edge was beautiful, it overlooked the ocean and they had the entire part of the island to themselves, which was perfectly romantic and intimate.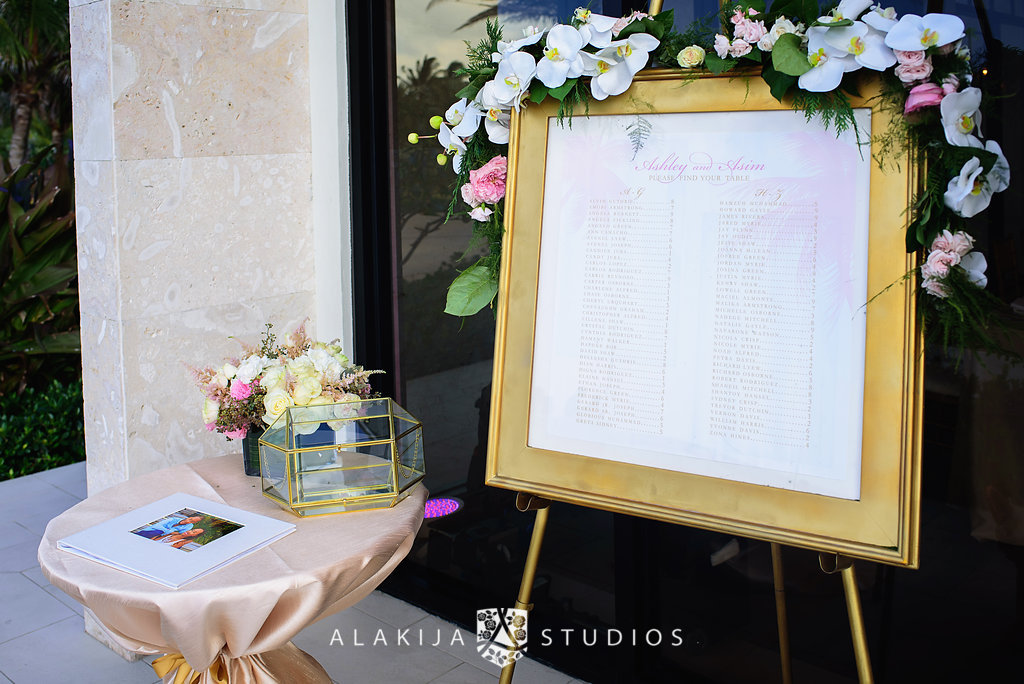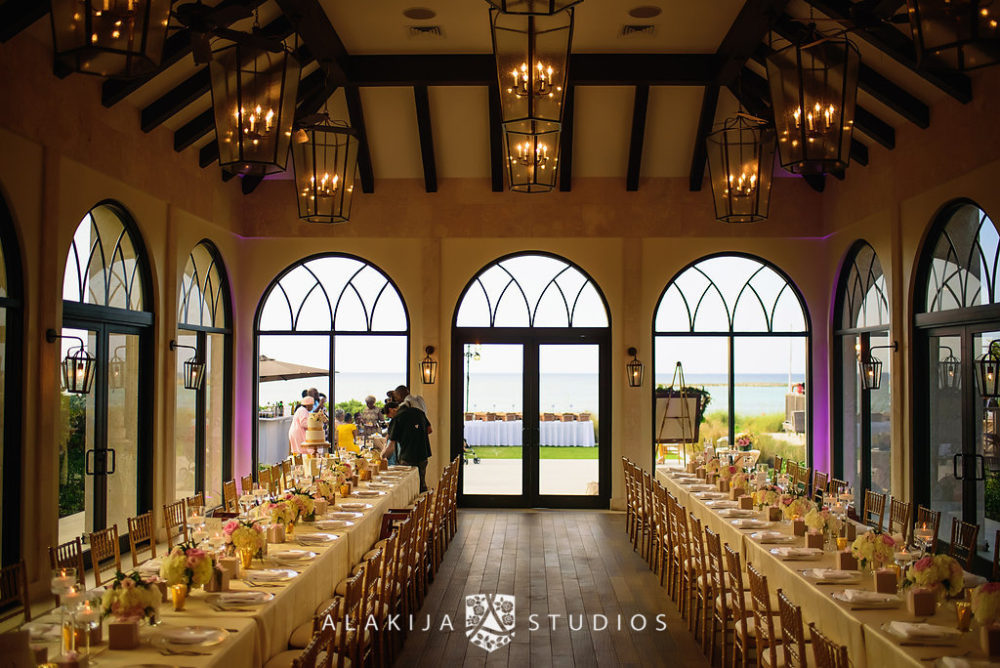 What decadence! The wedding reception decor whispered romance.   The floating candles placed between the row of flowers down the table.  There were also personalized sea shells at everyones place setting.  Just another way Ash and Asim made their guests feel extra special.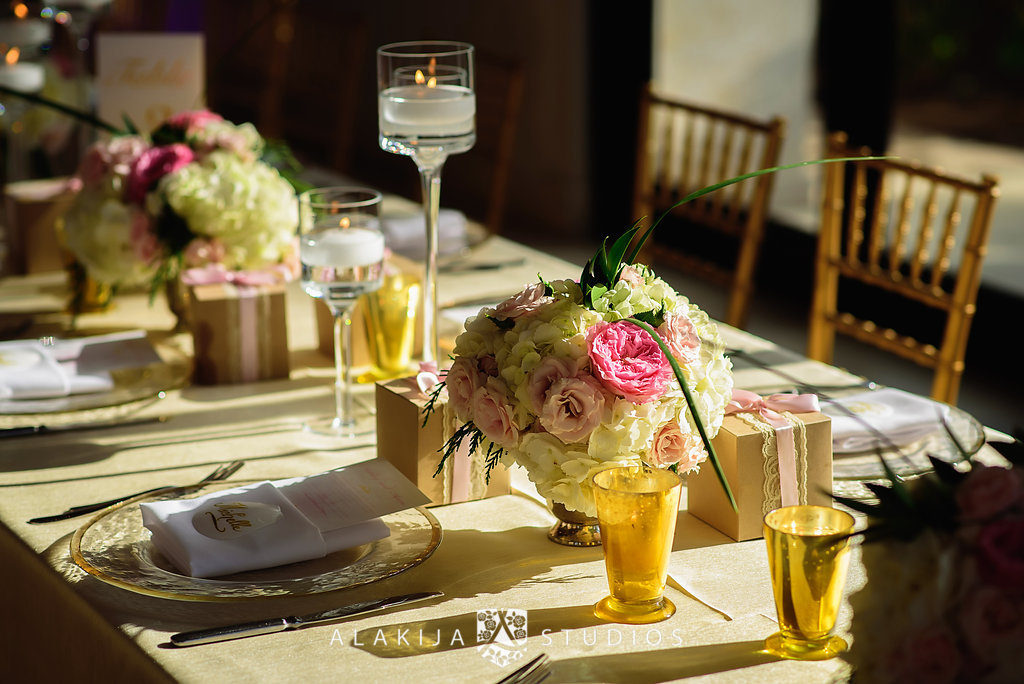 Another touch was these cute little boxes that we put together that were the perfect mix of rustic and romance with lace and satin ribbon.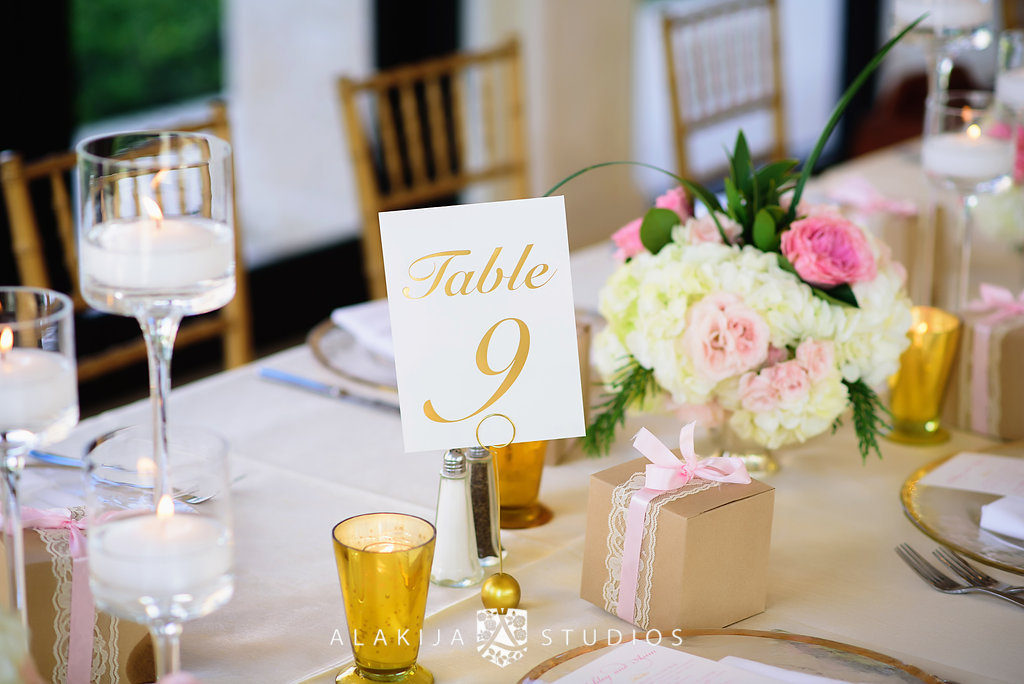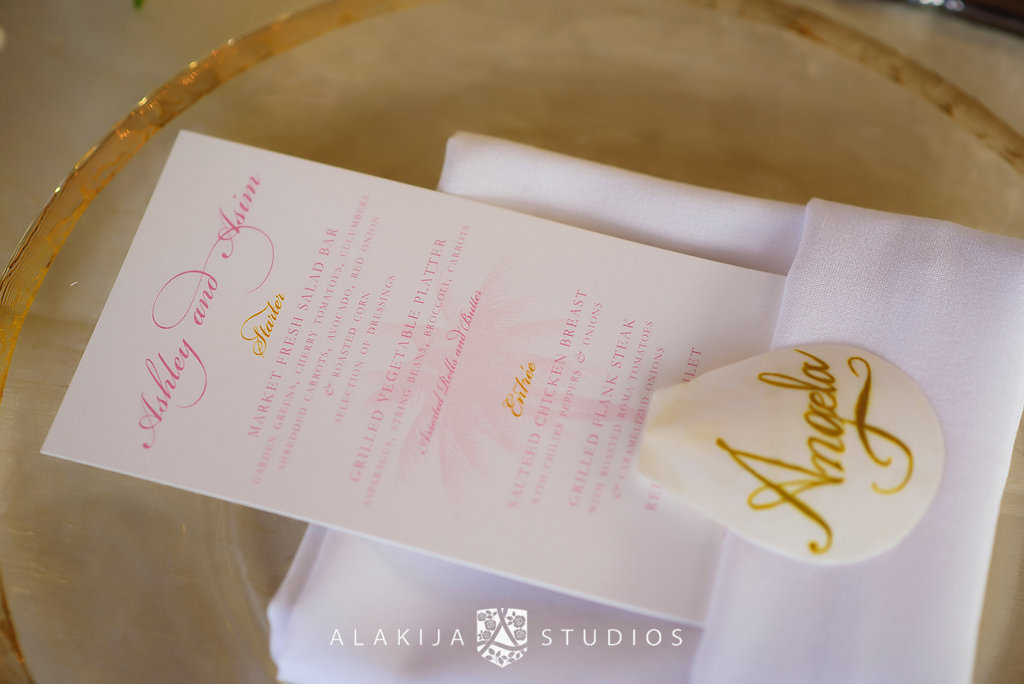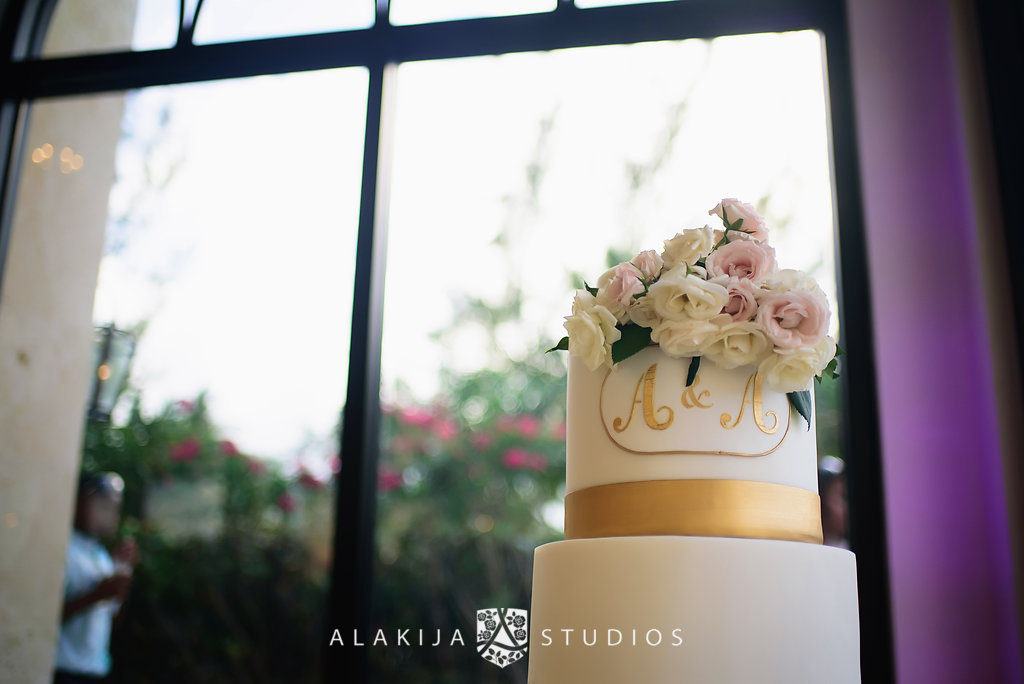 The bride and the groom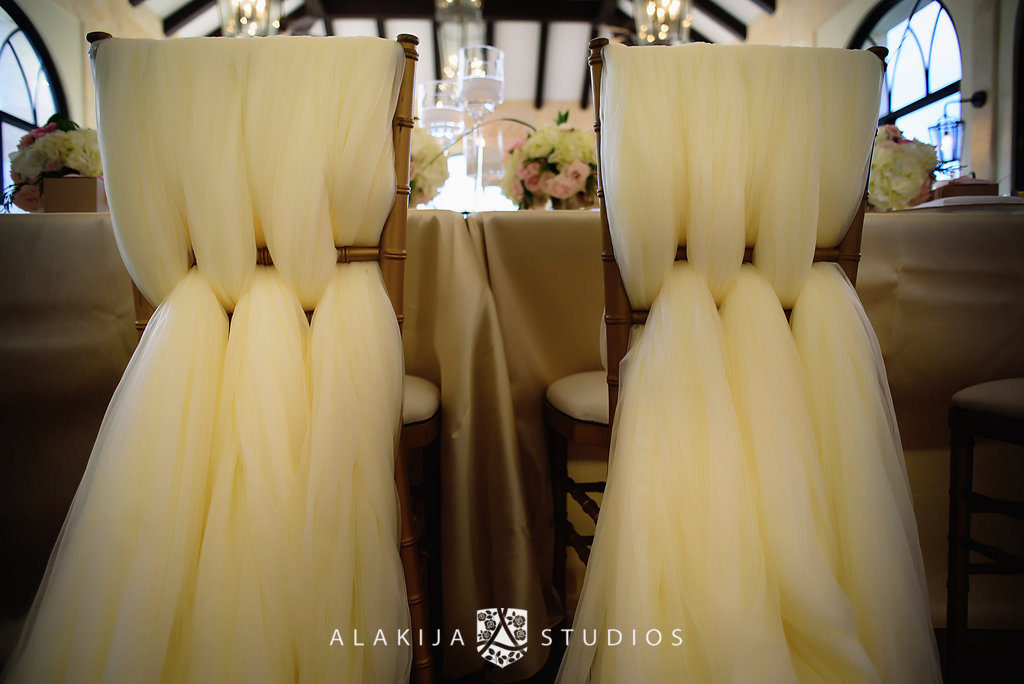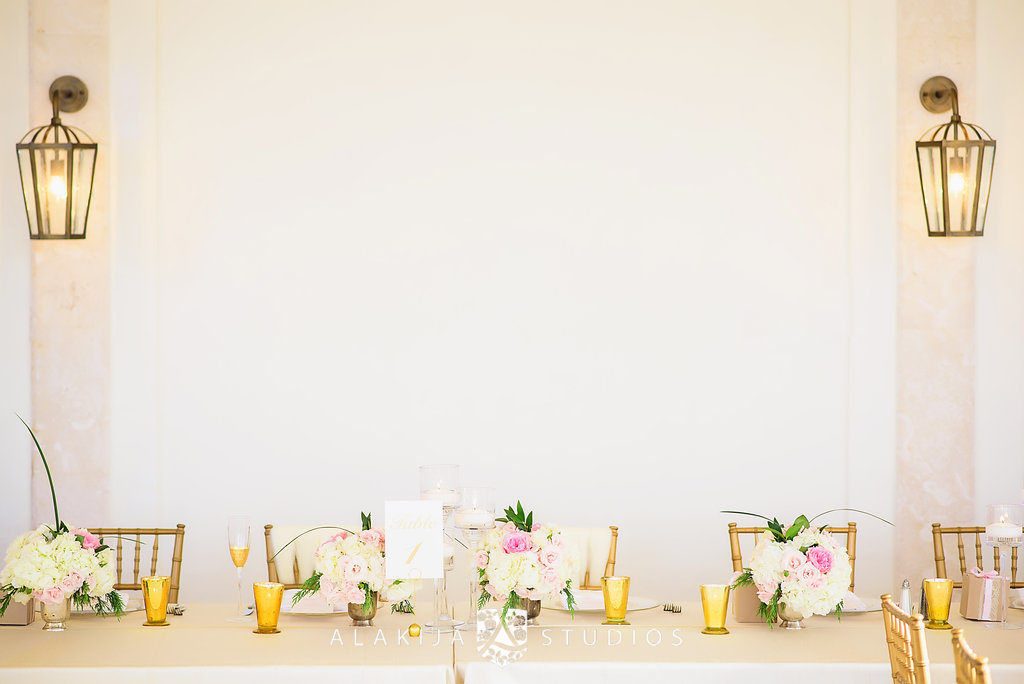 Ash was the real MVP because she gifted all the guests with flip flops, I think I was the first one to get my pair.  The feet were screaming.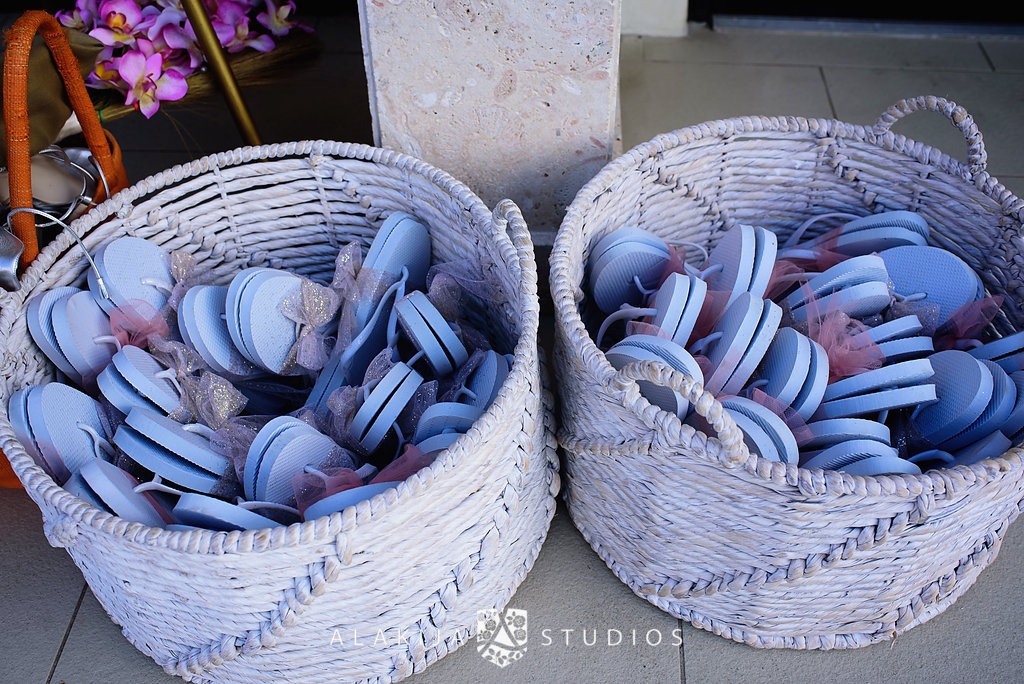 Before we made our way to be reintroduced we were hanging out in a tricked out golf cart, the ring bearer was pooped from driving us around ( I joke).  It's pretty tough being a 4 year old.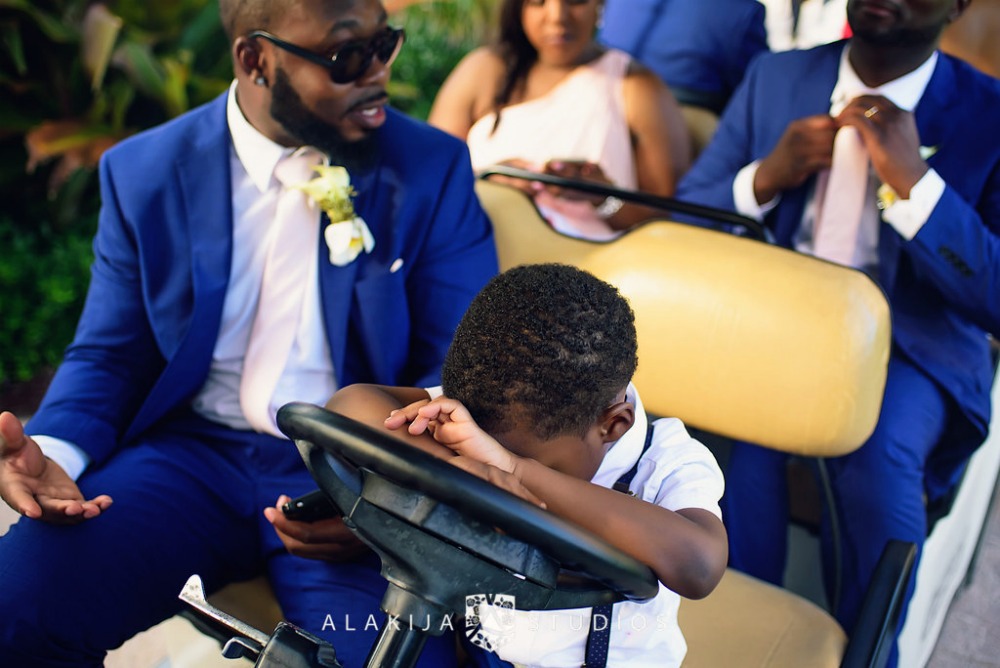 He was just waiting for his epic performance.  The bridal party was more than just a group of friends, we are aces, Day 1's, family, we were right hand men and lady!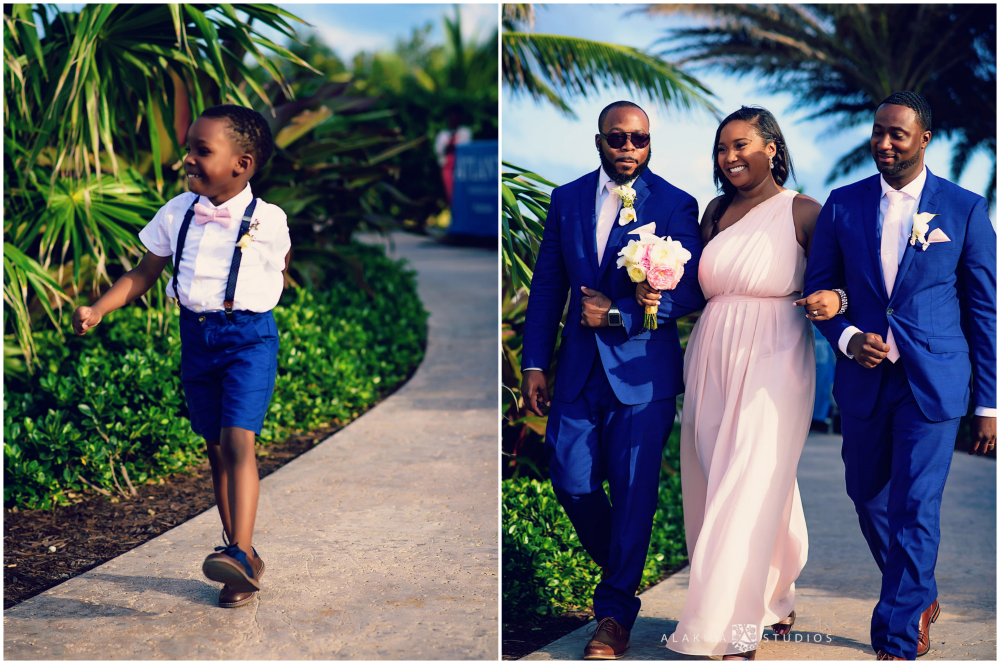 Mr. and Mrs. R!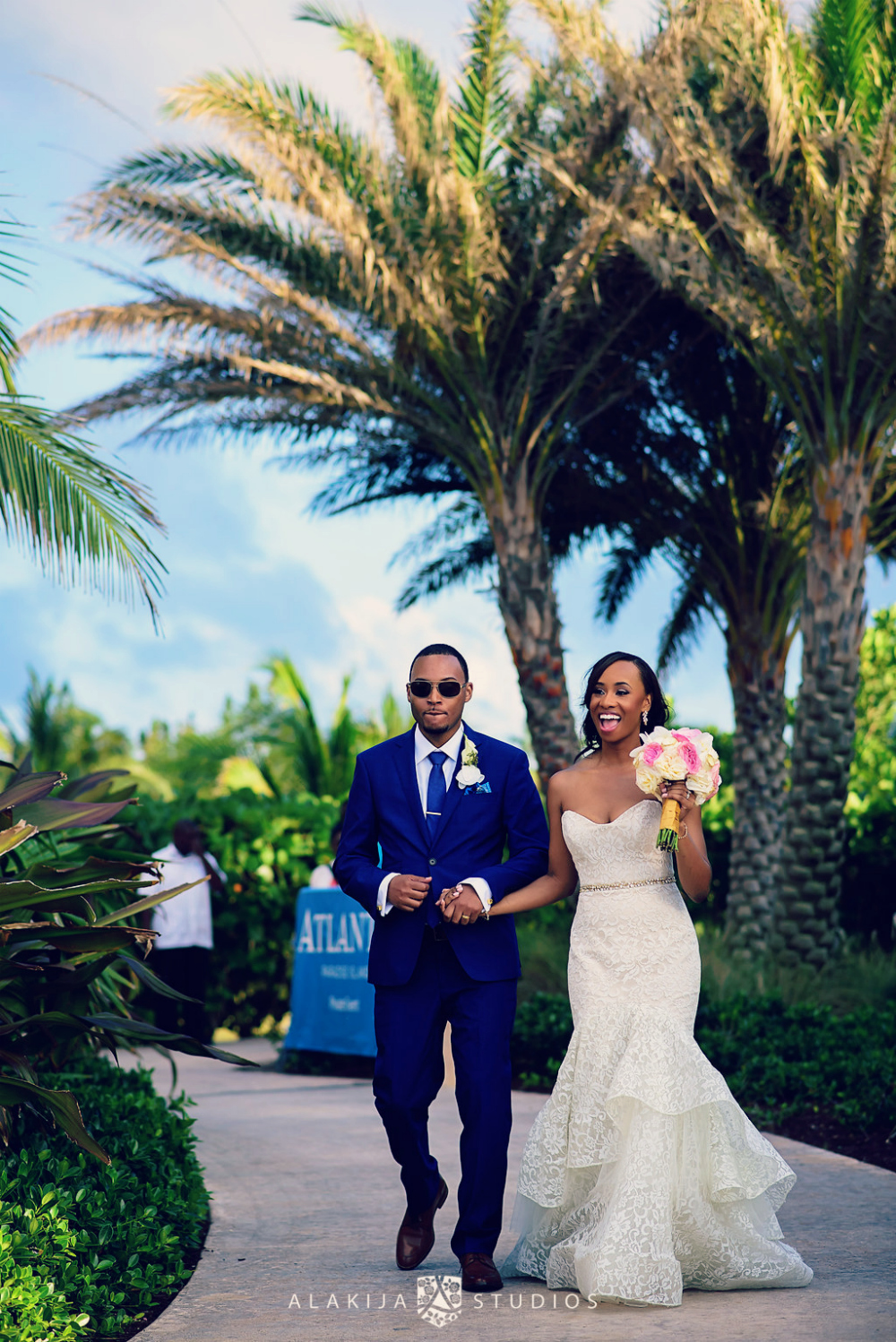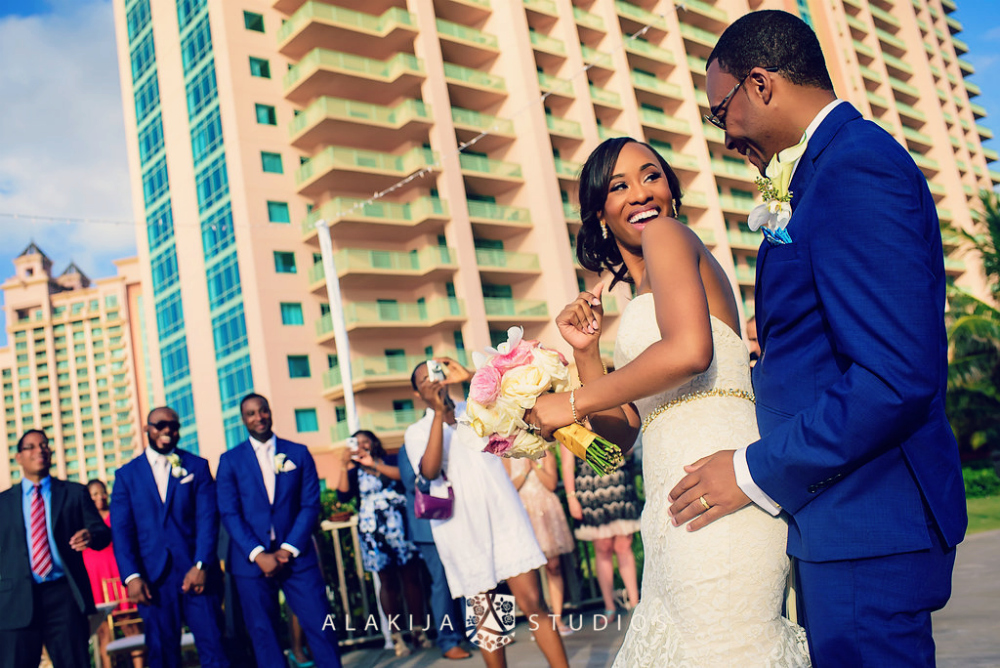 All of the toasts were great, there wasn't a dry eye in the house.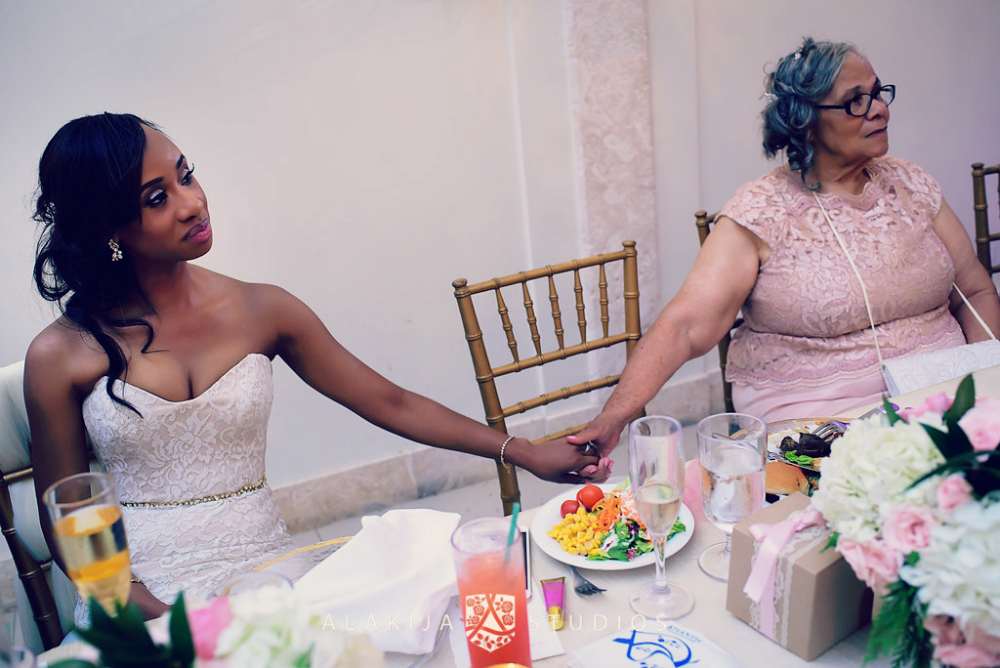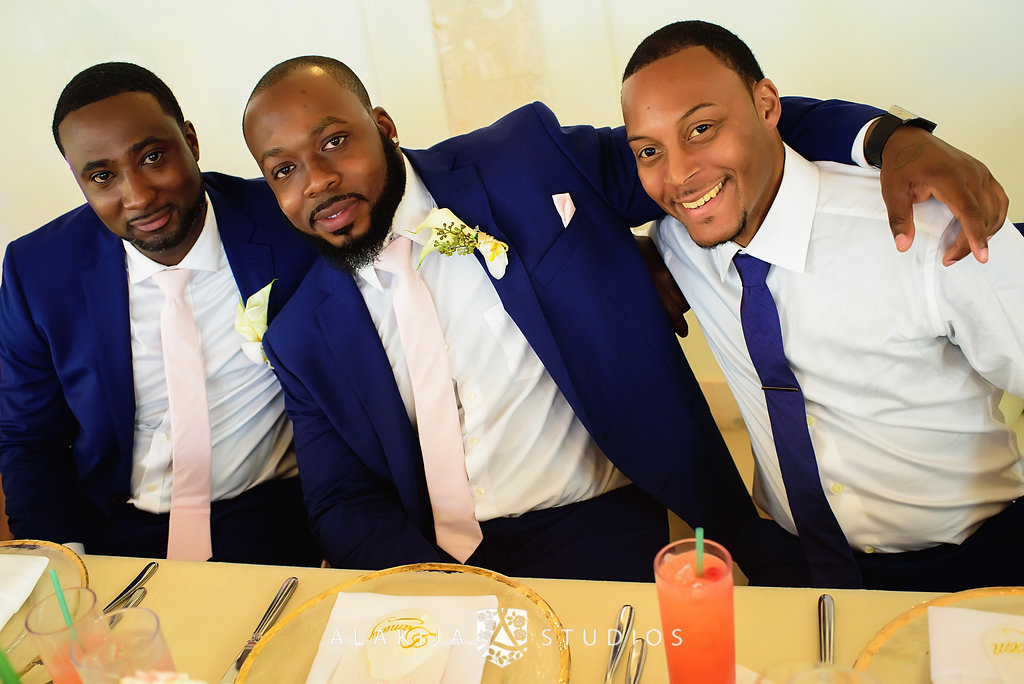 My favorite girl in the world!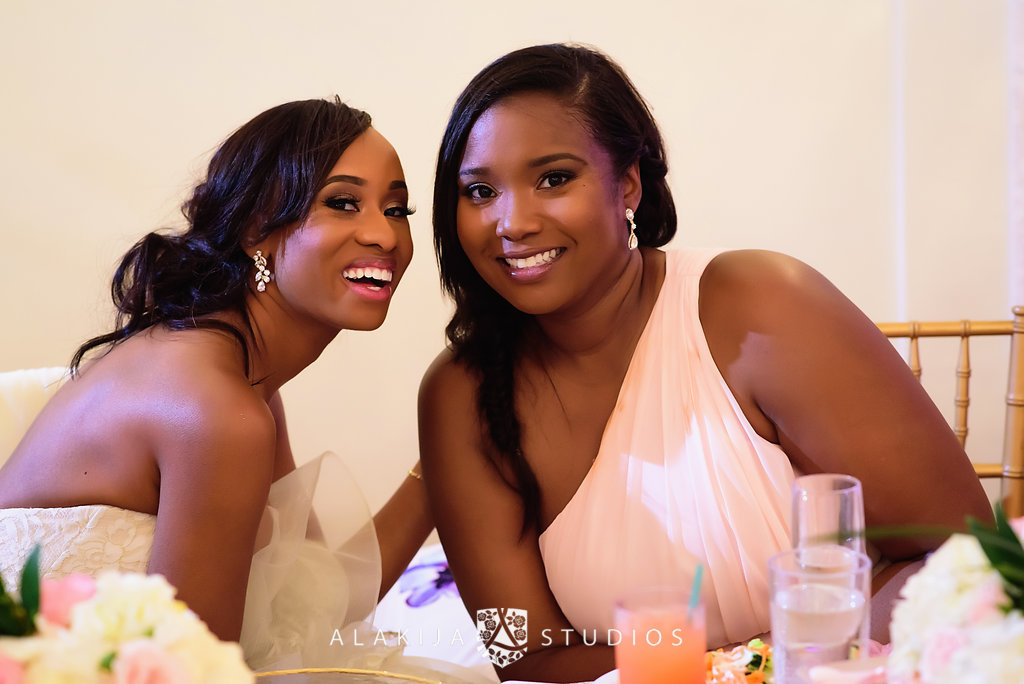 I call Ash's grandma, my grandma.  She has the heart of gold and is the strongest woman I know.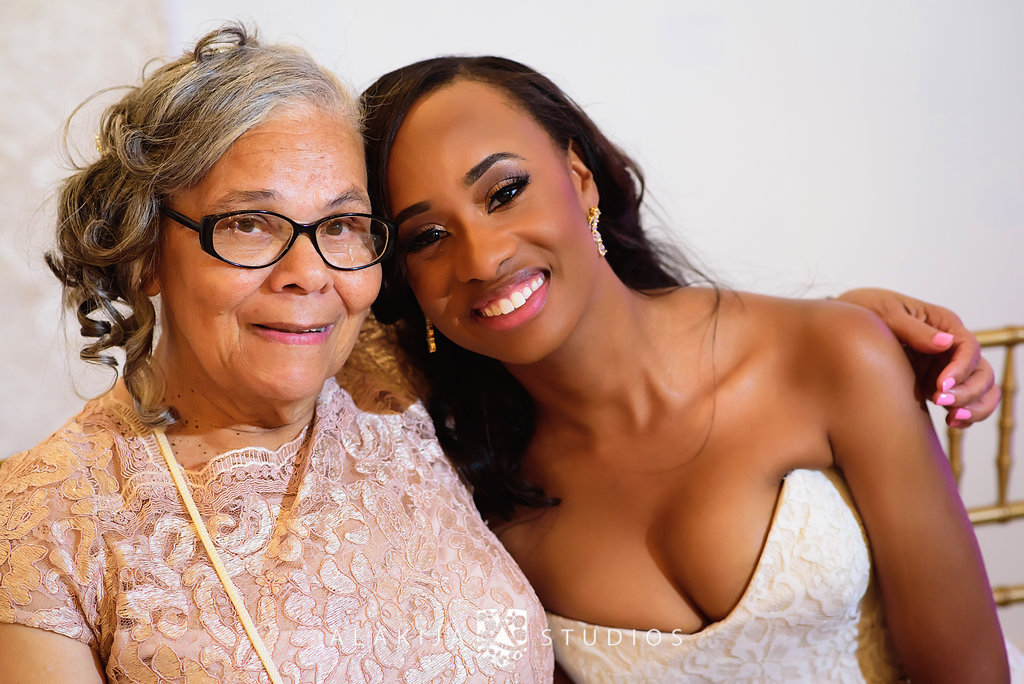 Personally, one of my favorite parts of the wedding… I love cake!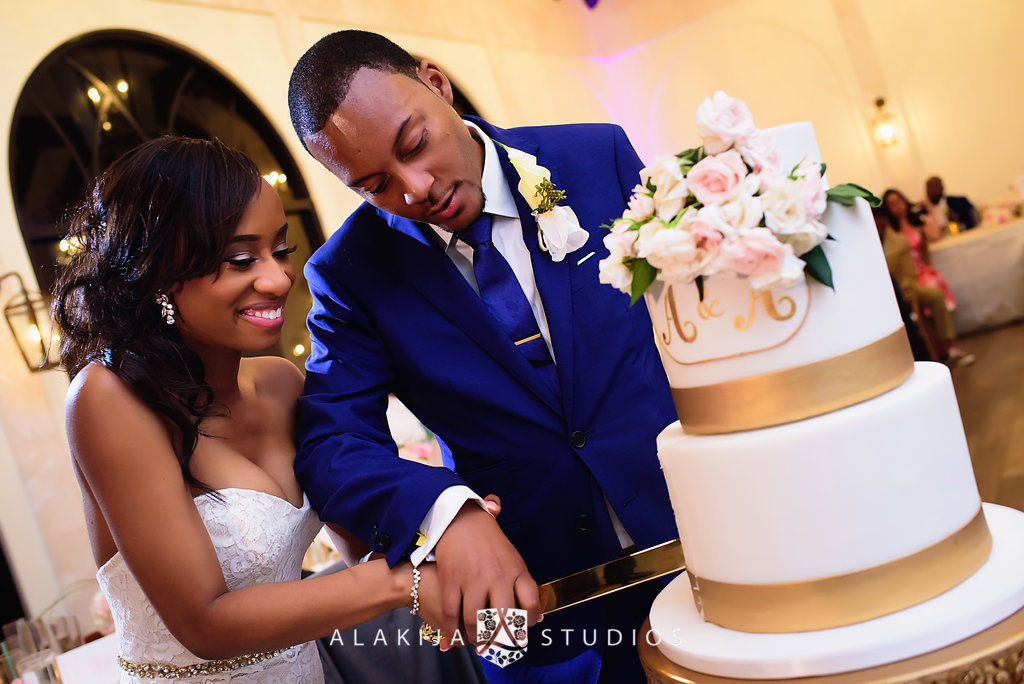 First dance, under the moonlight.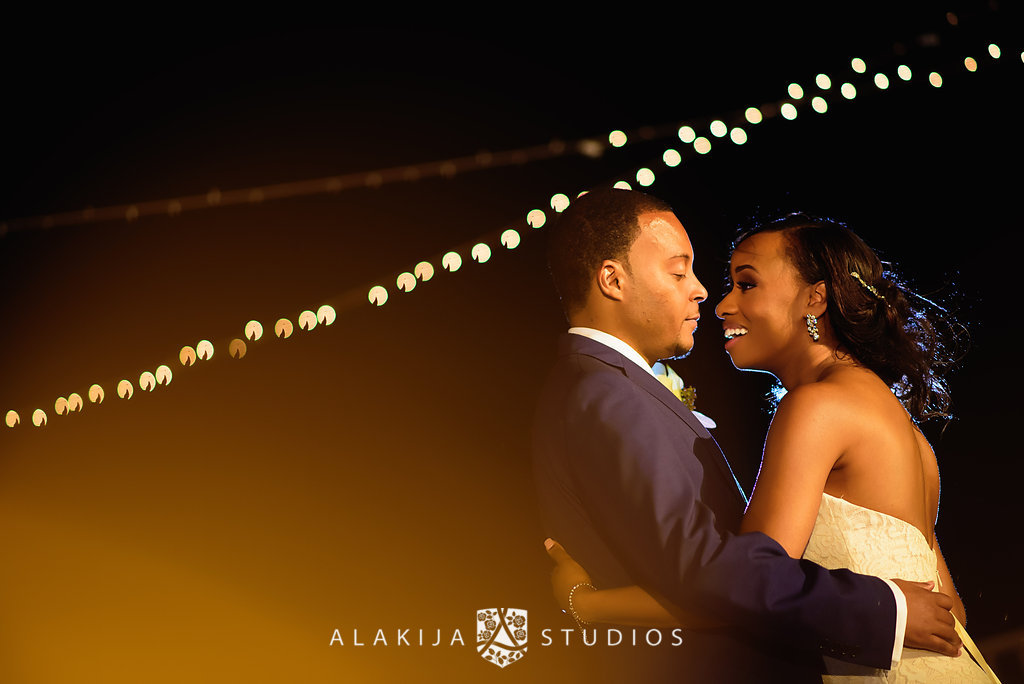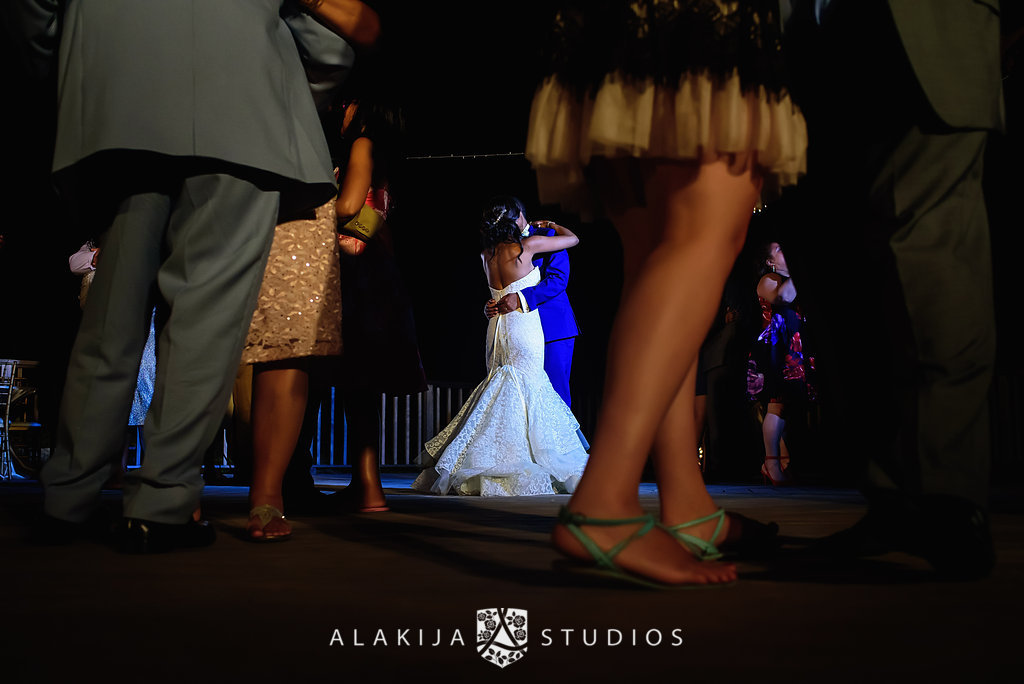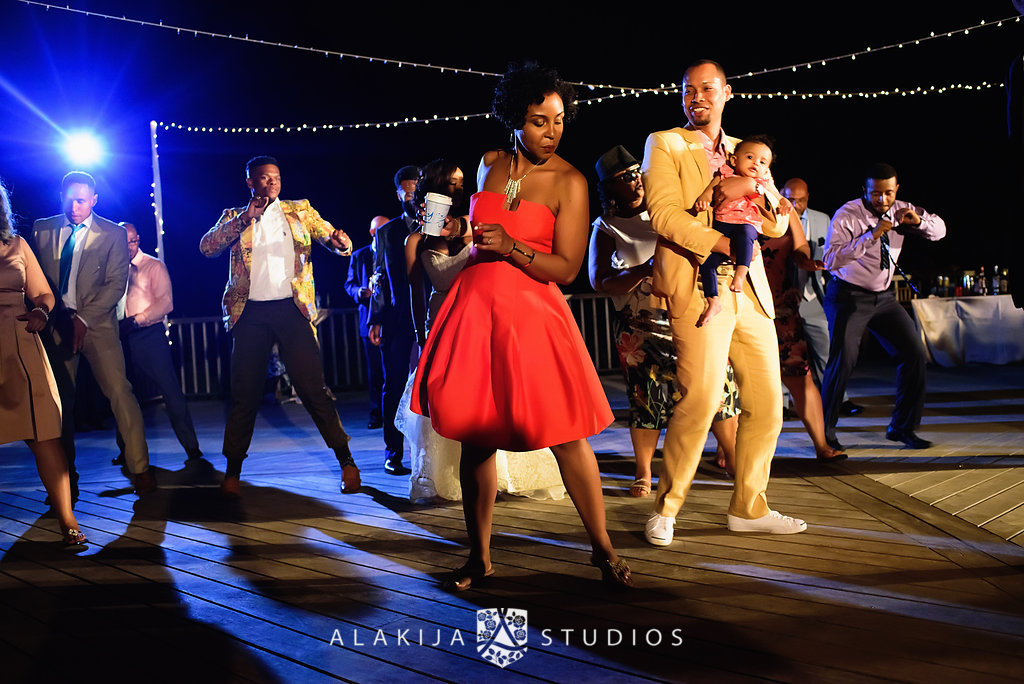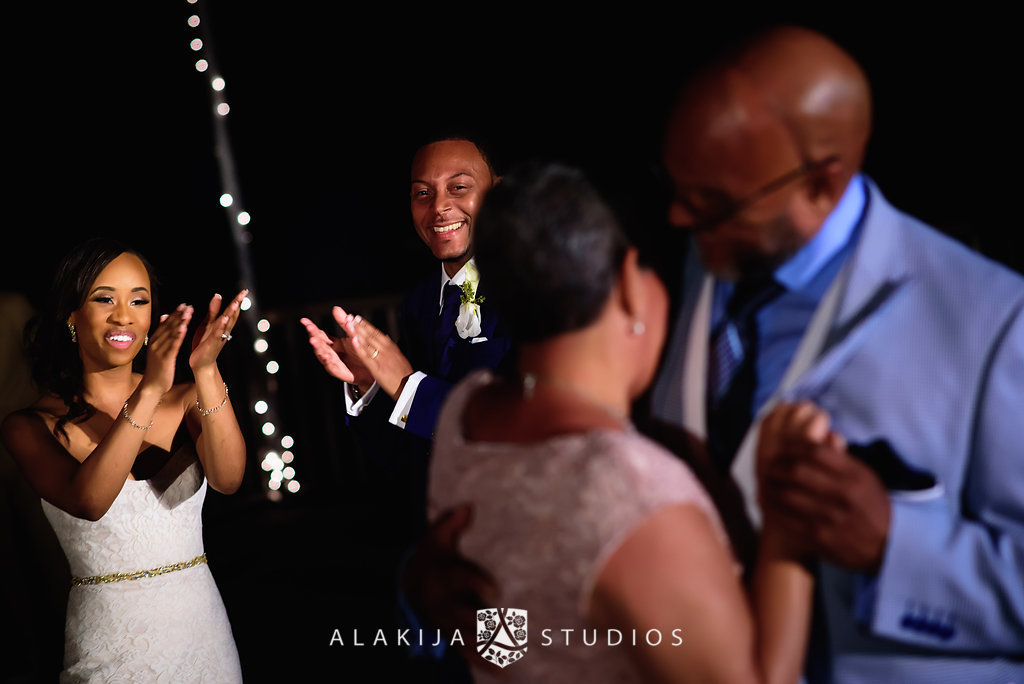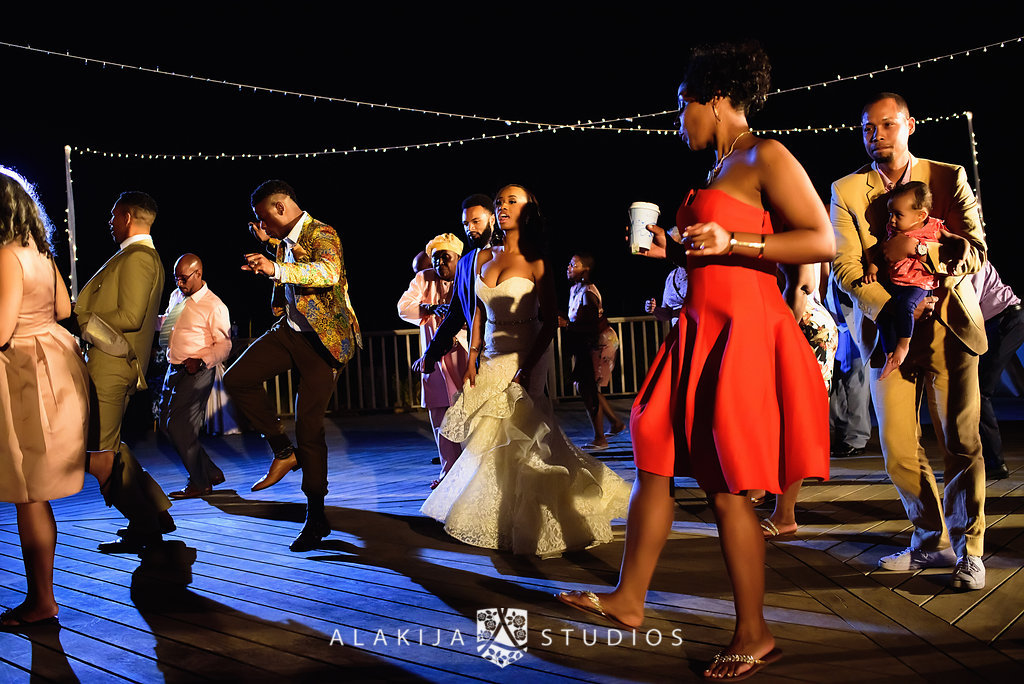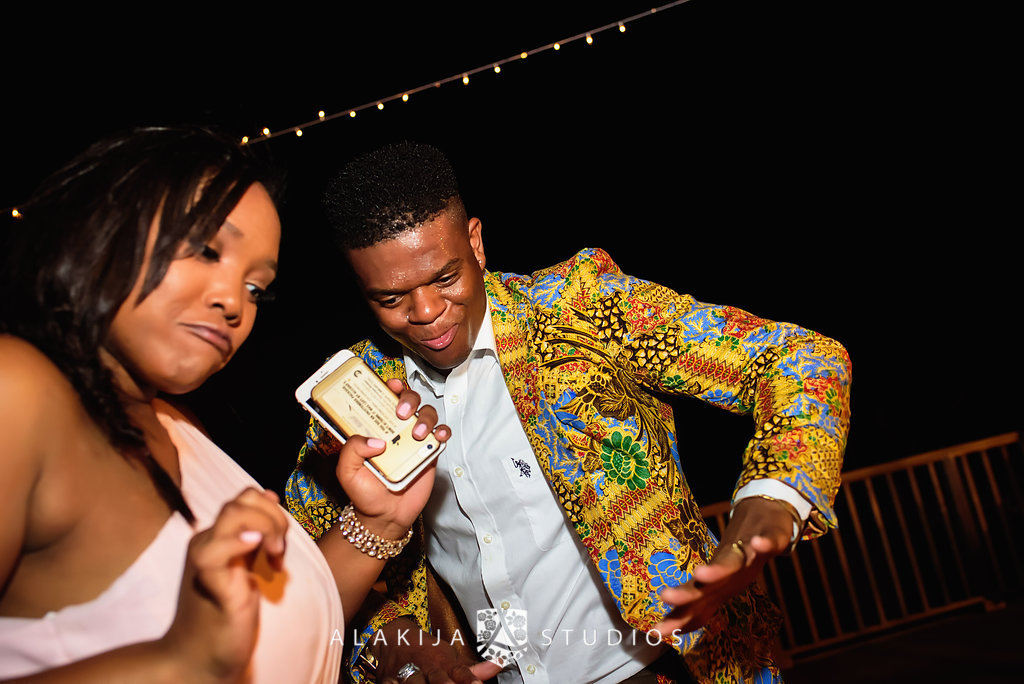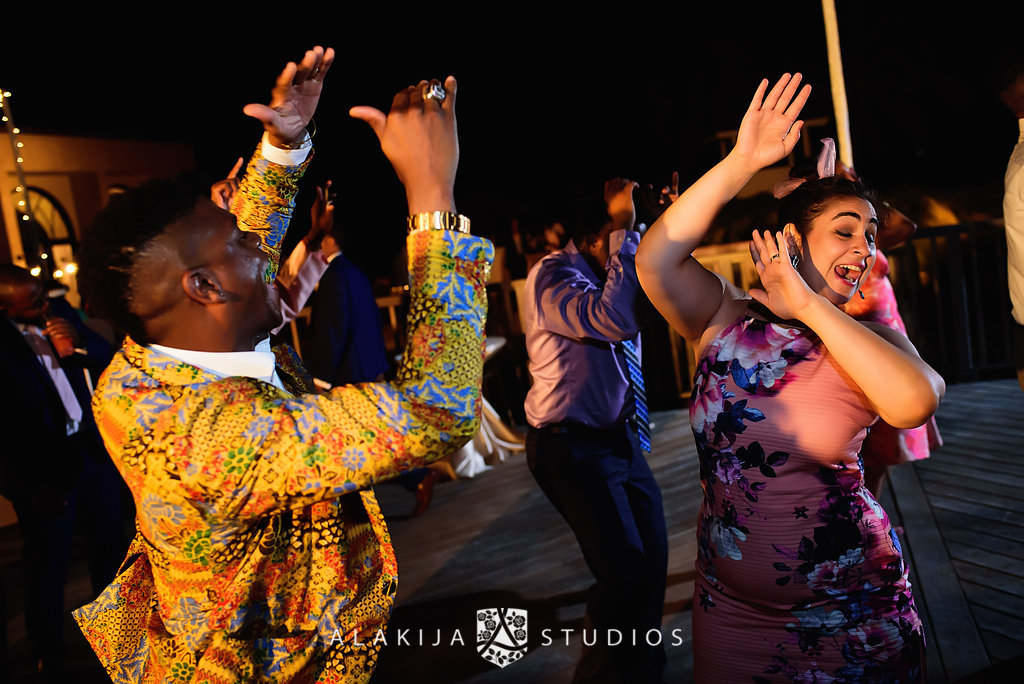 In my life I only want and need two Sagittarius and here they are; my hubs and mom! Love them to pieces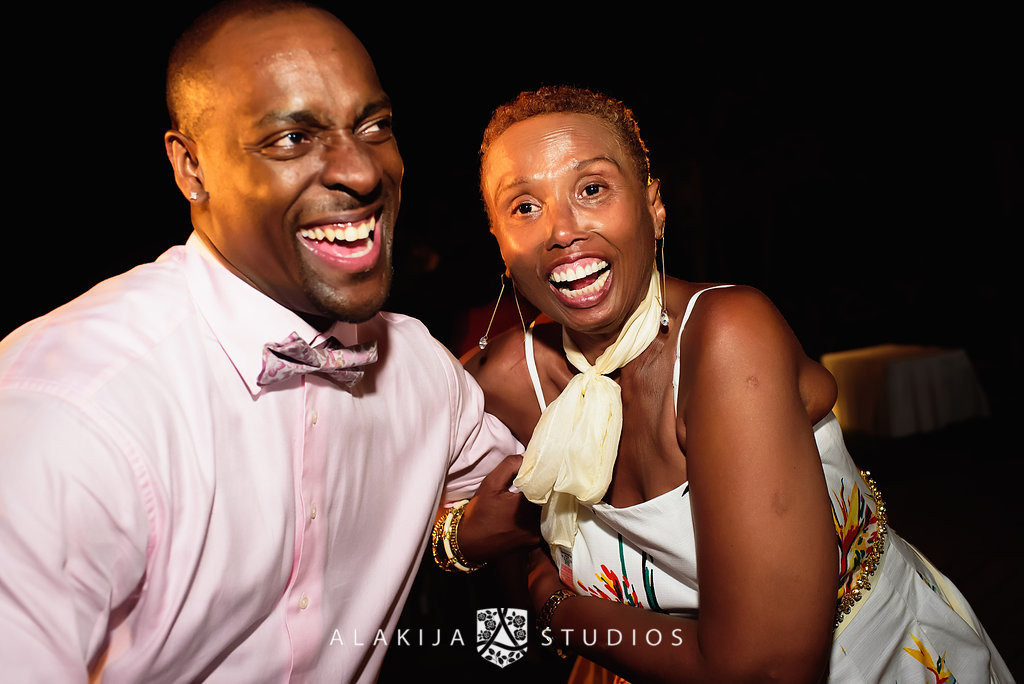 Perhaps it was a "get low" song. Just a guess.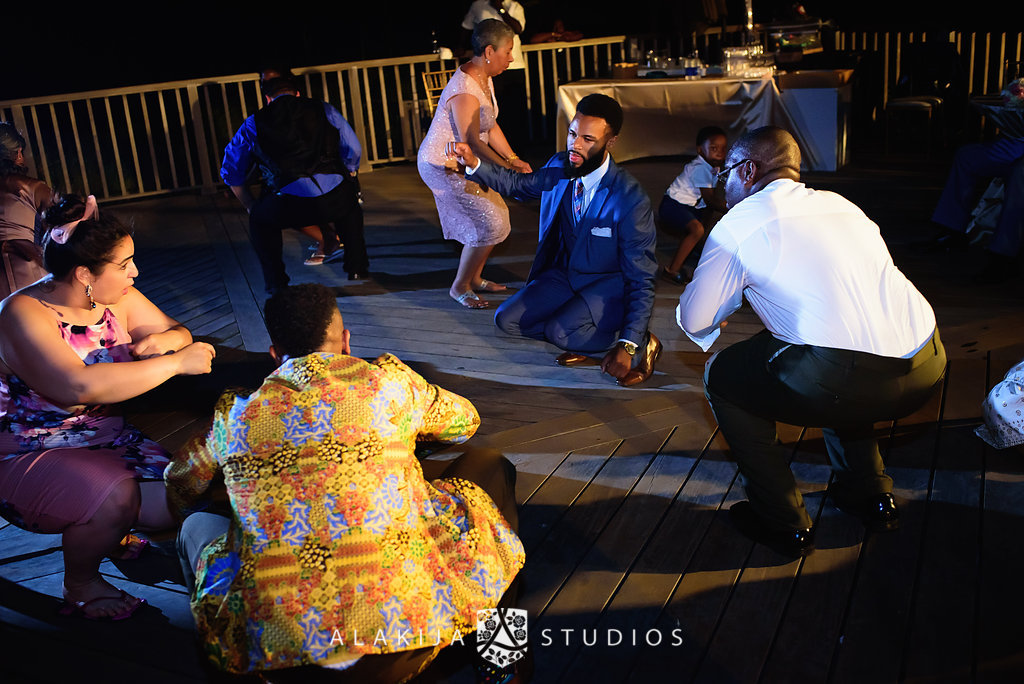 Always time for a selfie!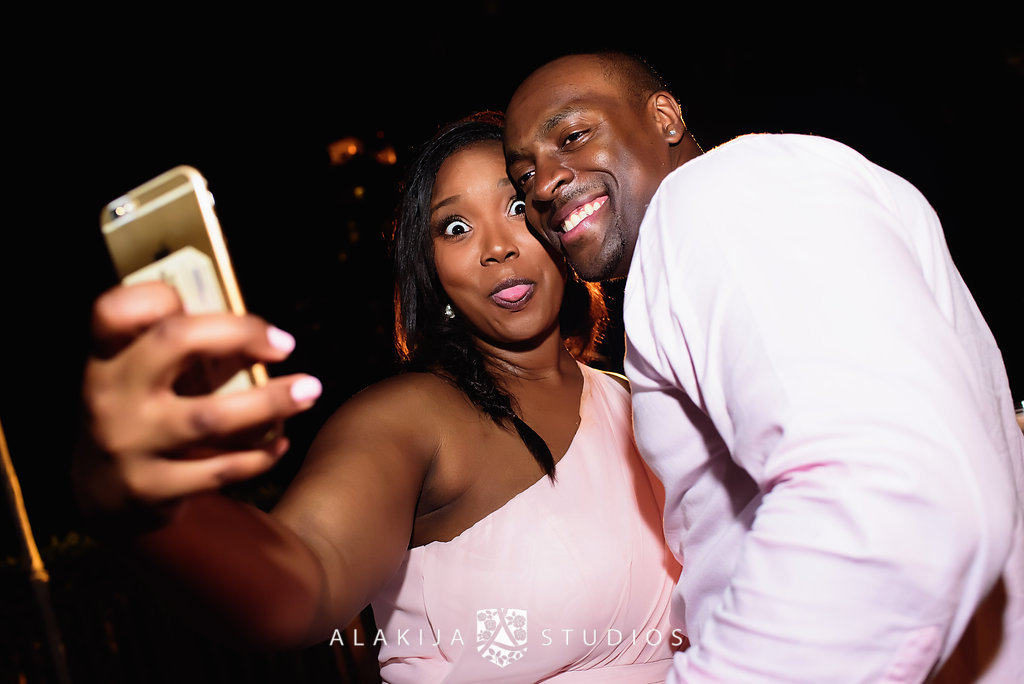 Noah loves his Godmom and he's slowly accepting Asim as his new uncle.  Joking, he loves his "Uncle Sin" (he refuses to say his name correctly though)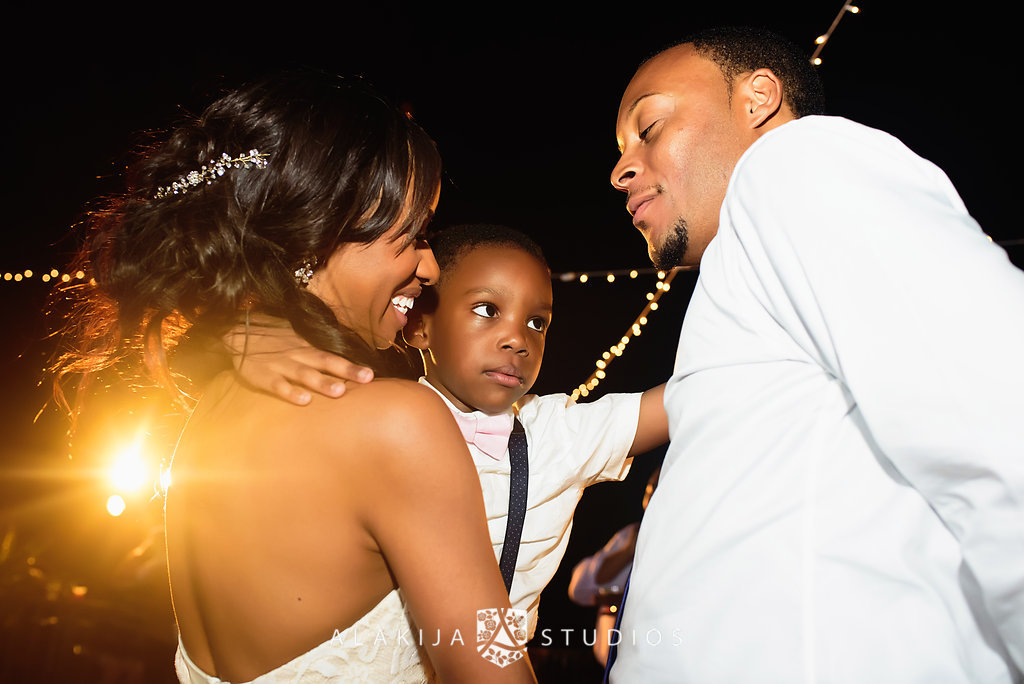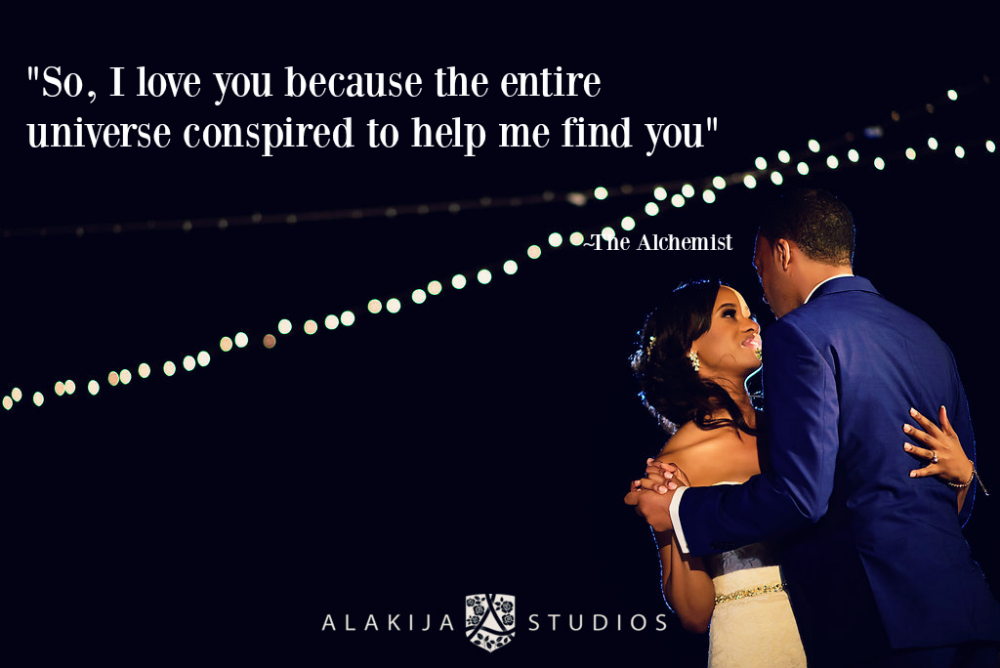 In my toast, I spoke about balance and how the universe strives to keep us in a balance state, we are paired with one another to create balance. We are completely flustered and uneasy when there is imbalance and so the universe conspires to help us create that for ourselves cause in return it make our world more balance.  The Alchemist is also one of my favorite reads, so this quote was rather easy.
This wedding was absolutely fabulous and it meant so much to be a part of my sister's wedding.  There was so much going on this year but this wedding was a breath of fresh air, love, happiness and oneness.   Everyone in the room shared love to one another and that just shows the type of people these 2 are and the friends and family they keep.   Congrats to my sister and now brother, I love you guys!
Now ummm…. where dem babies at?!?!? JK I know, I know, I'll wait.
All images by Alakija Studio