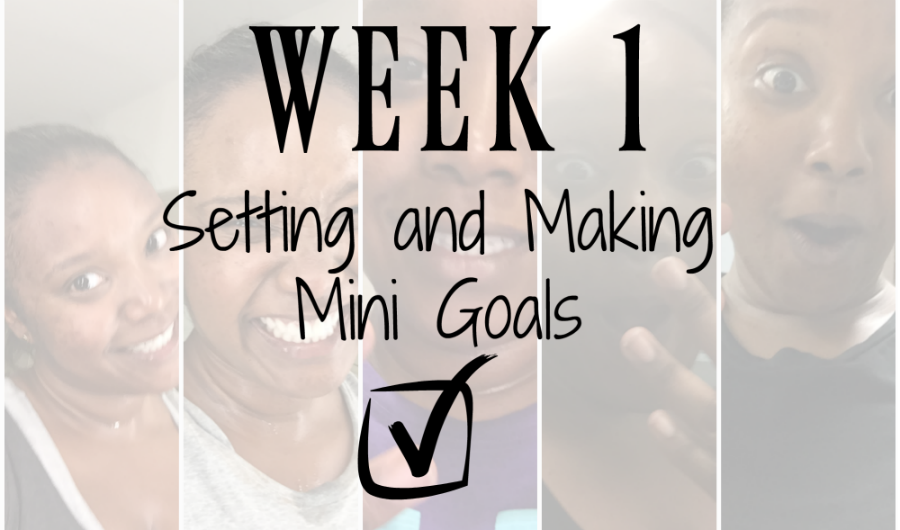 I've shared my main goal in this journey, which is to lose 48 lbs and gain a healthy lifestyle. However, where I am right now and where I want to be; 48 lbs seems like a far and unachievable goal.  I know I can do it but I find it to be more successful when I set smaller goals for myself.  For instance, I lost 3 lbs this week, Woop Woop!! and I was so excited because I know I put in the weerrk this week. I know what I did and I saw the outcome on the scale this week.  BOOM!
So I had an ah-ha moment and thought that I need to start setting smaller goals for myself and if I make a goal every week to achieve something, it will be more attainable.  So this weeks goal will be to lose another 3 lbs and up my repetitions to 20 from 15.  If I do this, than that will just mean that before I know it, I will be lifting heavier and dropping more lbs and 48 lbs will be attained.
So here are the stats for this week.
I worked out 5 days this week.
Mon: Lower Body/Treadmill Intervals
Tues: Upper Body/Treadmill Intervals & Elliptical
Thurs: Lower Body/Treadmill Intervals
Fri: Upper Body/Bike Ride 25 minutes interval
Sun: Cardio/Abs Treadmill: 20 mins & Elliptical 50 mins
I normally don't do many 5 day weeks but I was feeling extremely motivated since I started posting about it last week.   No lie, I literally burned 560 calories on Sunday.  I hit the weight-loss button on the treadmill and that sucker had me going on inclines at 5.0 miles an hour in intervals.  I burned 200 calories in 20 minutes which felt so good.
I then got on the elliptical and did the same thing, I added resistance to 15 and went to work.  I burned 367 calories in 30 minutes.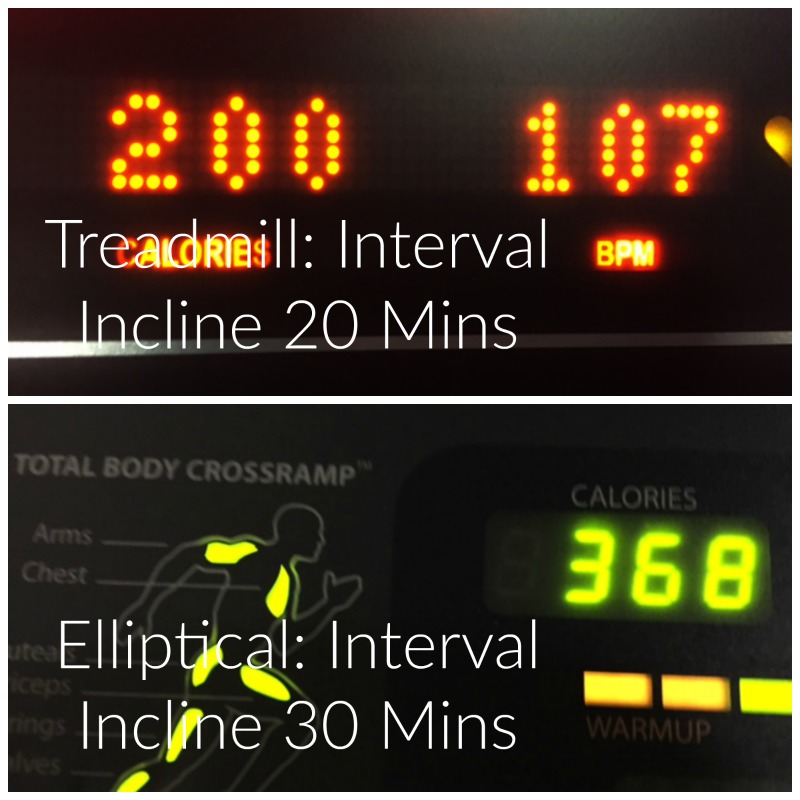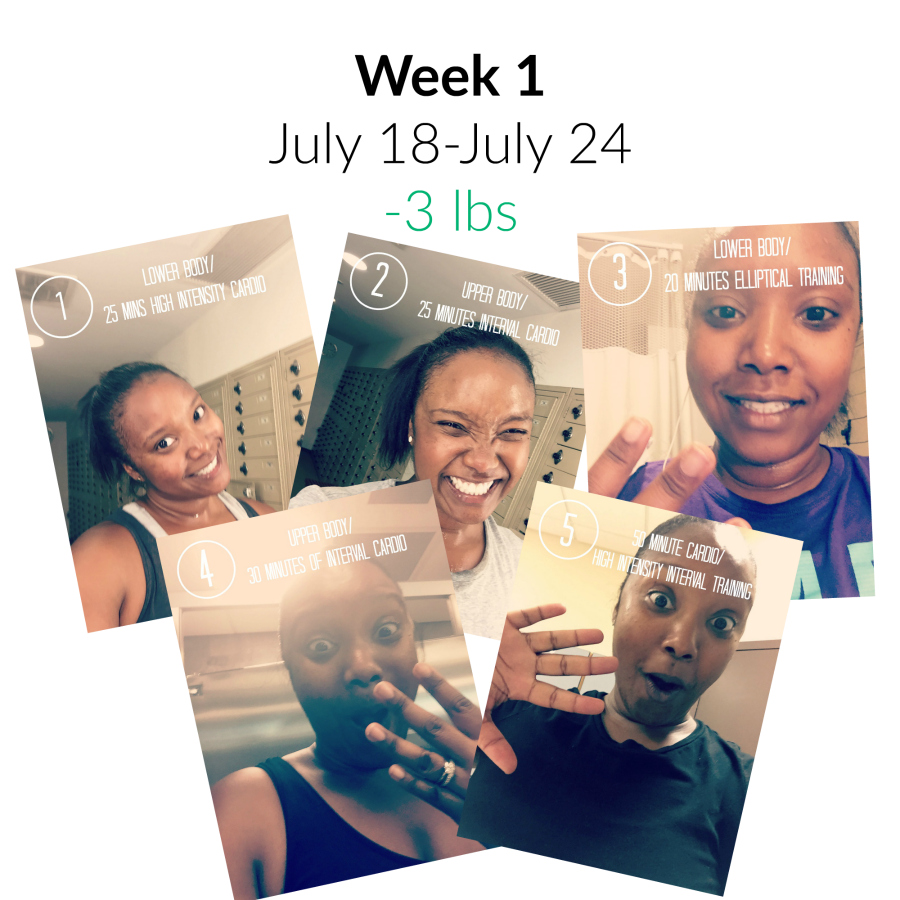 One of my favorite workouts for the week were dropsets that I did with my husband on leg day.  We did a couple of leg and glute exercises that were each in this combination and depending on the machine we would add more and take some off depending on what I was able to do.  You can find the true definition of a dropset here. 
Drop Set Squats
20 reps of 15 lbs weights
15 reps w/ 20 lbs weights
12 reps w/ 30 lbs weights
This is just a few exercises I did during this combination of leg moves.
Mini Goals:
Drink at least 3 liters of water daily
Up my reps from 15 to 20
Lose 3 lbs
All in all,  I'm still pushing and I haven't ran out of energy or motivation so I'm still going in and aiming for another 3 lbs this week.
What did your week look like?