Riley has decided that her current house isn't big enough for her personality and so they have decided to pick up and leave their "humble abode" for something a little bigger for the 4 of them.  I absolutely love this house and think its designed perfectly and although its a big home, I understand why they may need something a little bigger.  I mean being the most valuable player in the NBA and having the cutest little girls with a boss wife, I can see why he may need to upgrade.  This 4700 square foot although ginormous in my NY eyes, it has the charm to die for in its Spanish Haciendo styled home, it's complete with clay roofing, 2 balconies,  5 bedrooms and 4 baths.
The entrance of their home is complete with french doors, ivy trimmed entrance and a tiled patio.  Its definitely one of the best entrances, I've seen in my career.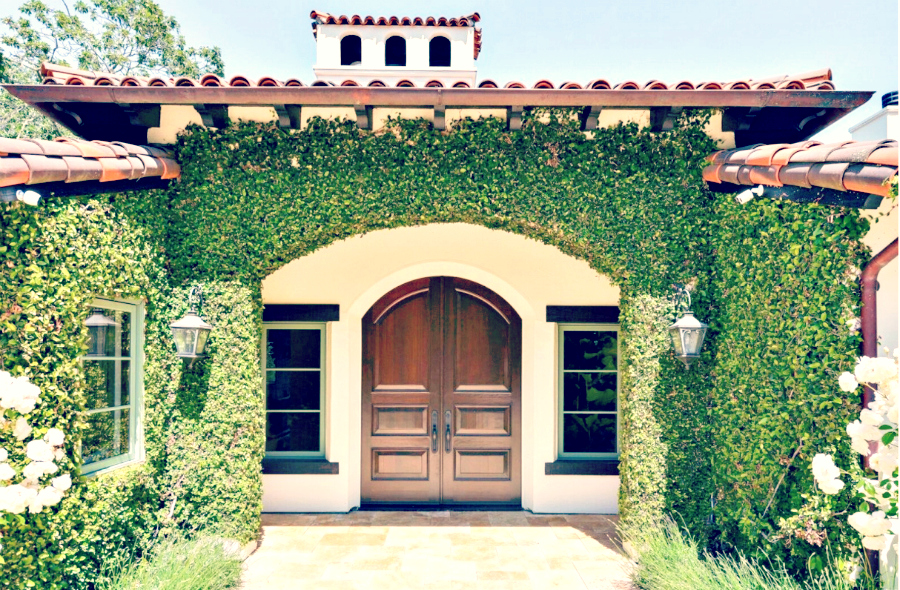 Through the doors, you'll fine a semi open floor plan with a natural wood flooring and high beamed ceilings.  The contemporary feel matches the outside of the home.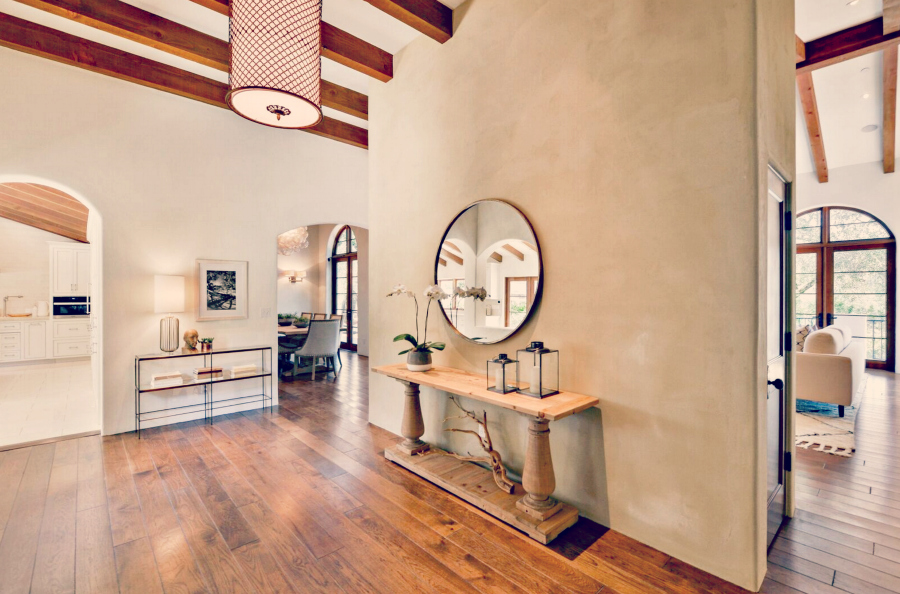 The living is blessed with these large windows that let in all the sun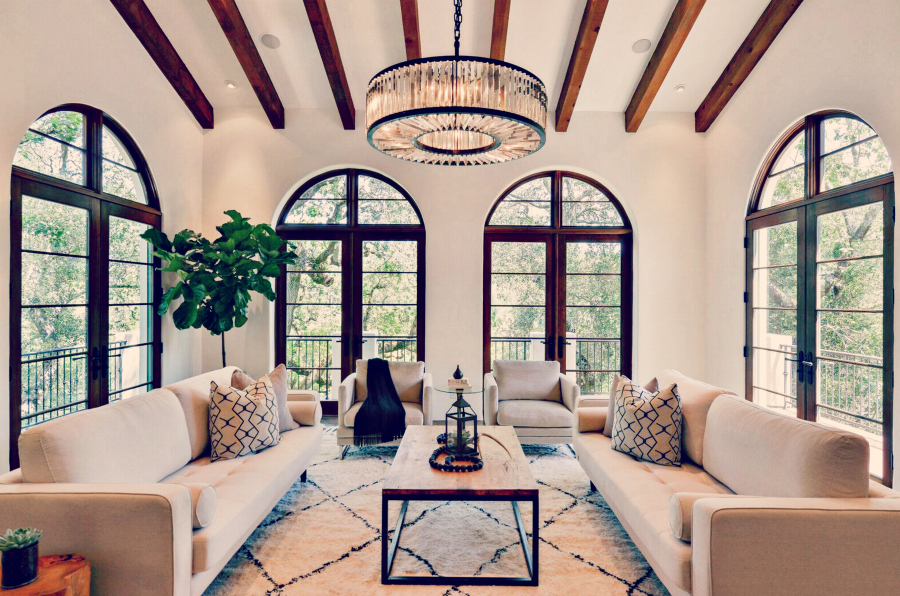 Although the family room a little more casual is equally as fabulous and stylish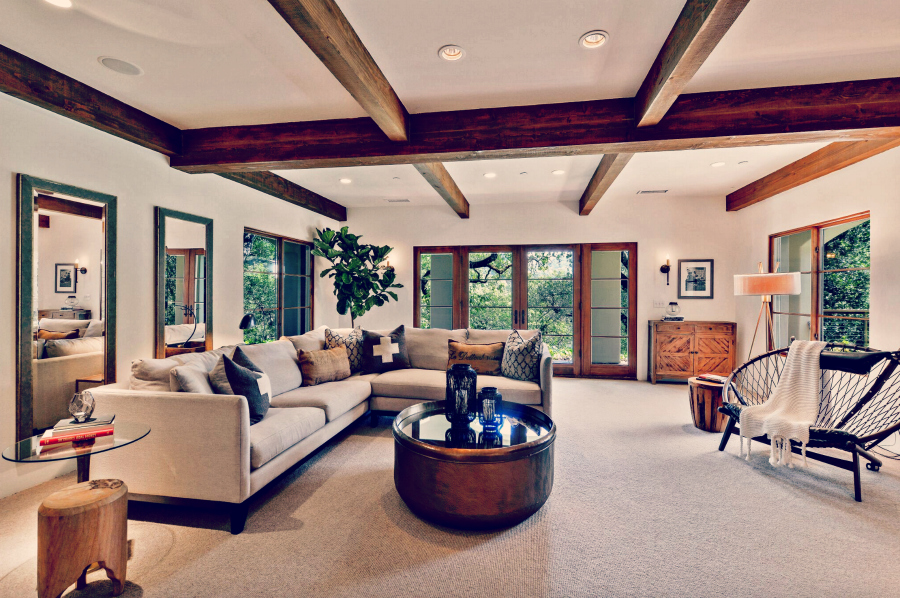 The Curry's have stuck with very neutral colors through out their home and showed a little expression with their yellow and gray pallet for their guest room.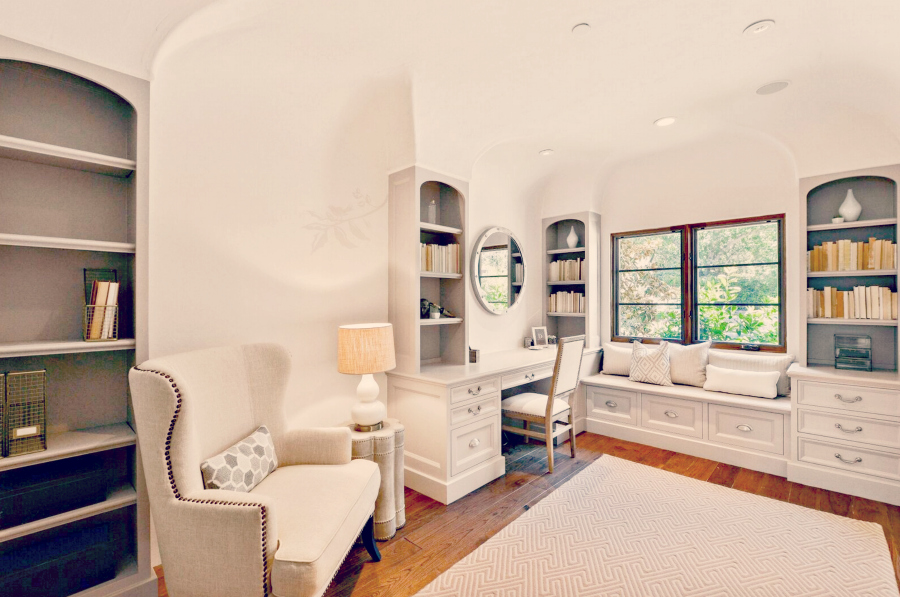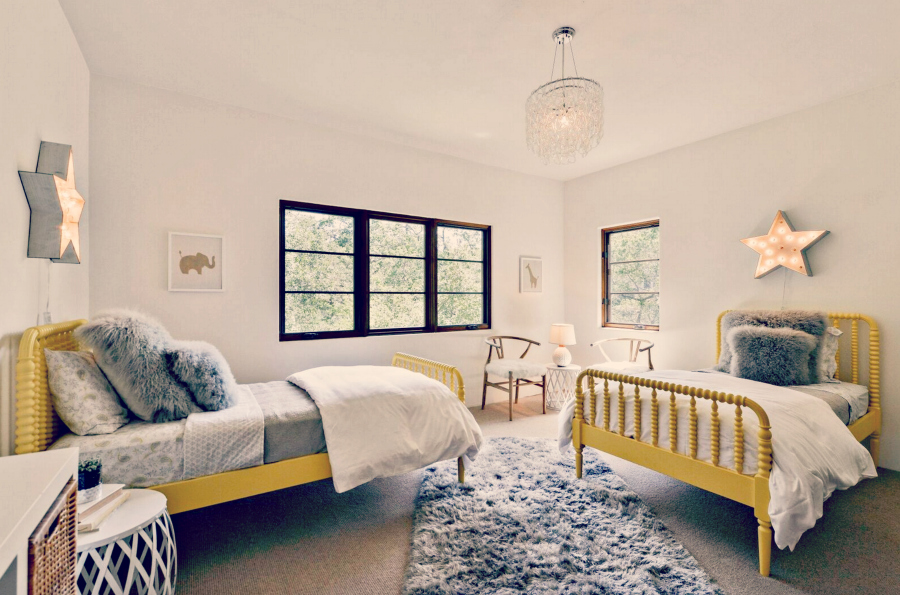 The master bedroom is filled with large windows, a fireplace and a walk in shower with a soaker tub, you gotta love it.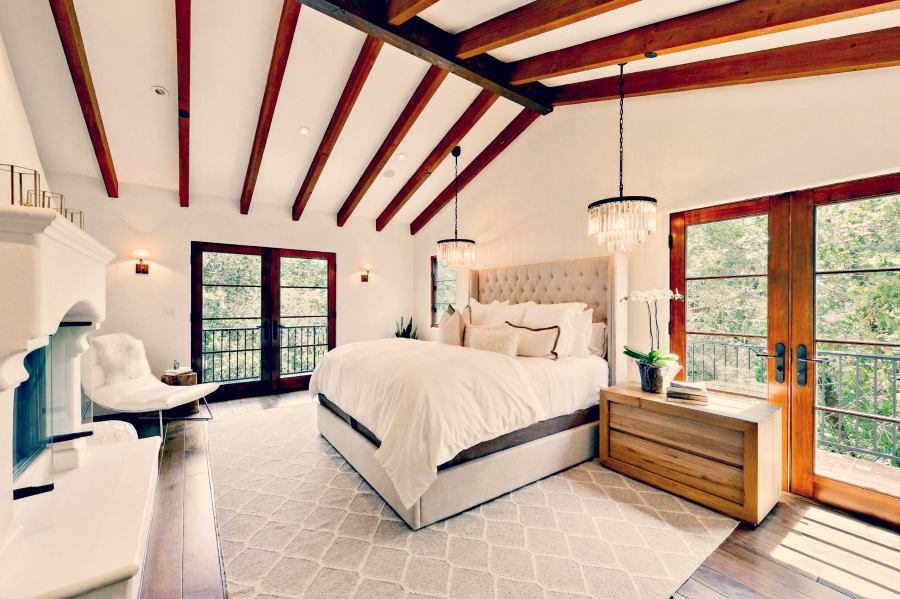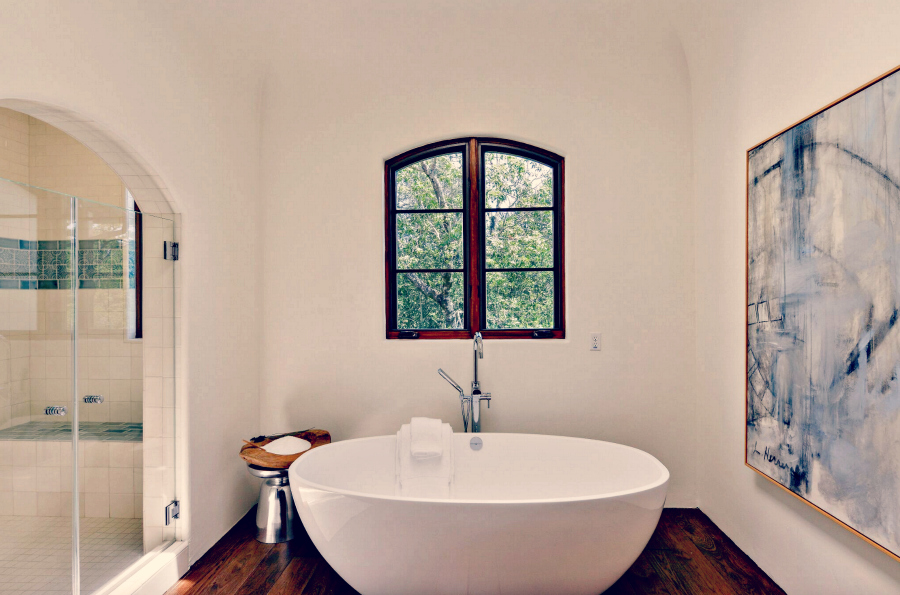 The backyard is filled with beautiful landscaping, an outdoor kitchen with a pergola and a great pool for Riley and her sister to play in.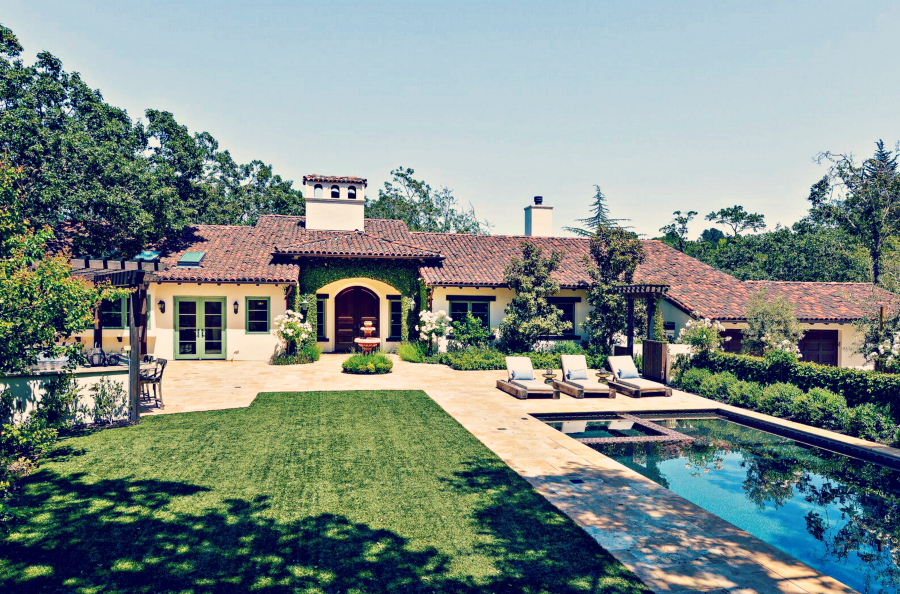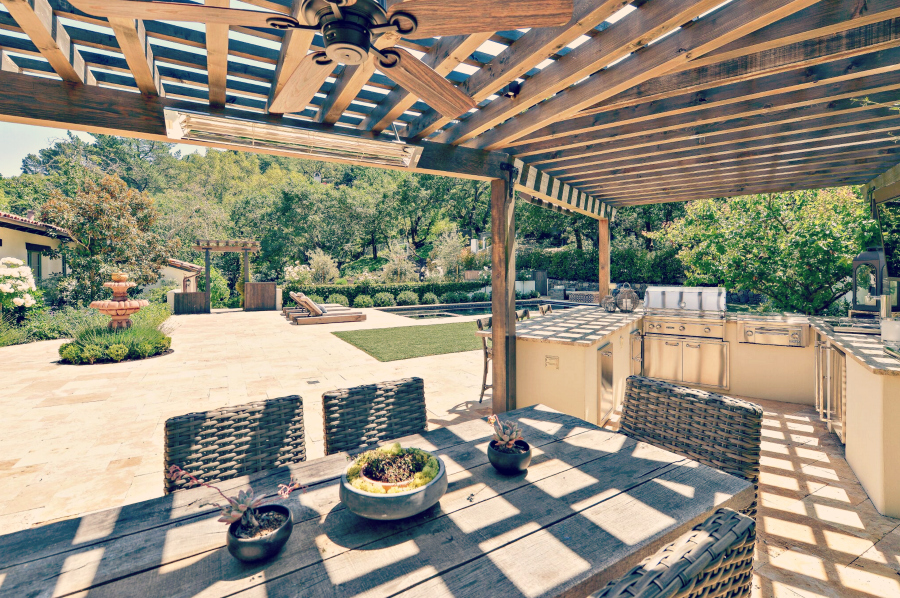 The Curry's has recently found their new home in the San Fran East Bay area for 3.2 million dollars.  However, if you're interested in this one.  It can be all yours for 3.9 million dollars.
I would buy it but I'm trying to stay on the east coast so it's all yours if interested. 😉
Thanks for stopping by:
xoxo
-Charlene
Photos by Nate Denny