Here on Prix, I'm covering transformations of all sorts. I love to bring new life into things that once upon a time was "poppin" and over time just became worn, dated and just ugly. Please don't get me wrong there are just some things that we need to say our goodbyes to and hand over to the  junk lords.  However some pieces deserve a second chance with a little TLC, spray-paint, sanding, polish, etc.  Transforming and re-purposing existing pieces are like the ex-boyfriend that you thought you could change despite his chipping edges, flawed ways and bad attitude, except that this works and you'll have a new found love for it.
For instance, I bought this wine cart about a year ago for little to nothing. At first glance I knew it needed some good ol Barry White lovin but I saw the potential in the marble shelving, glass top and strong structure.  The wheels were smooth and it had presence without being too obnoxious (yes we're still talking about the wine cart). What I absolutely disliked about it was its dull nickel like finish. Then I though, if it were perfect, I wouldn't be able to get it for dumb cheap to make it my own.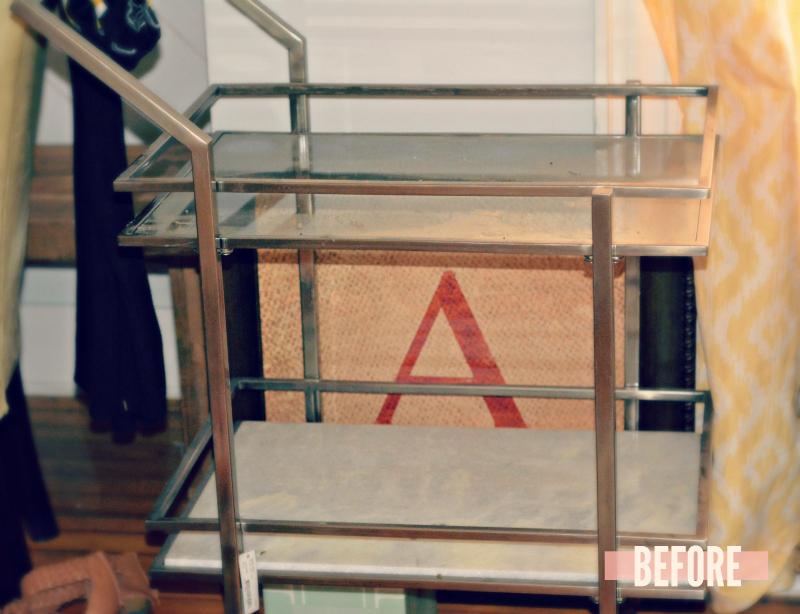 One final look of the the cart in all is mess glory.
I then took this guy out to prep it for its new look.
I removed the glass and marble tops
Wiped it down with a damp cloth to remove any dust and particles
Wrapped painters tape around the wheels to prevent it from getting sprayed during the process
Lay a tarp to protect the surface you are spraying because this stuff doesn't come out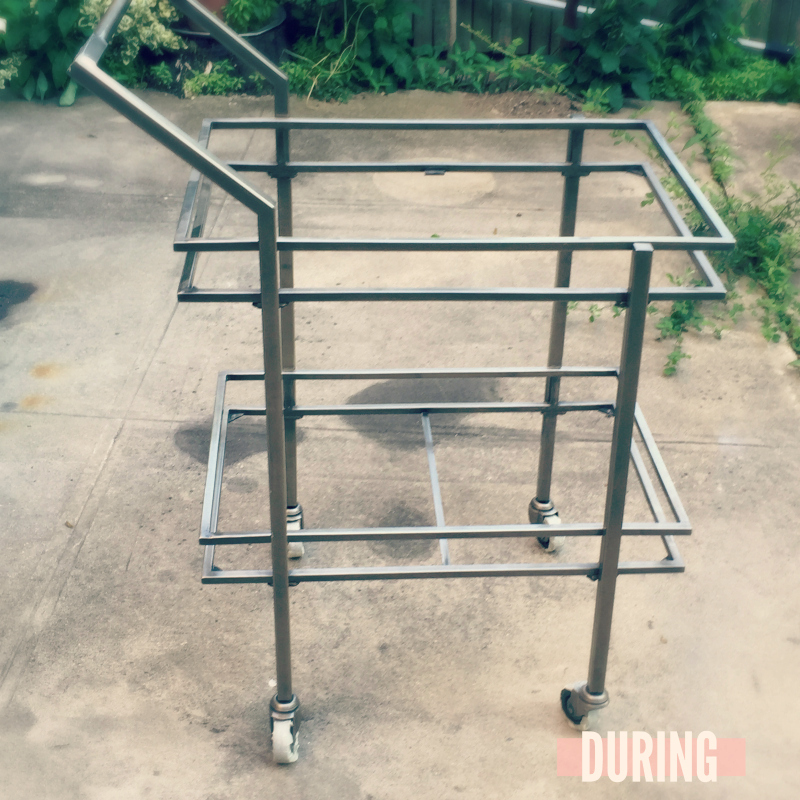 I used a Krylon gold brillian finish, I love this finish because it has a lustrous finish and its not too shiny and the gold has a hint of pink in it.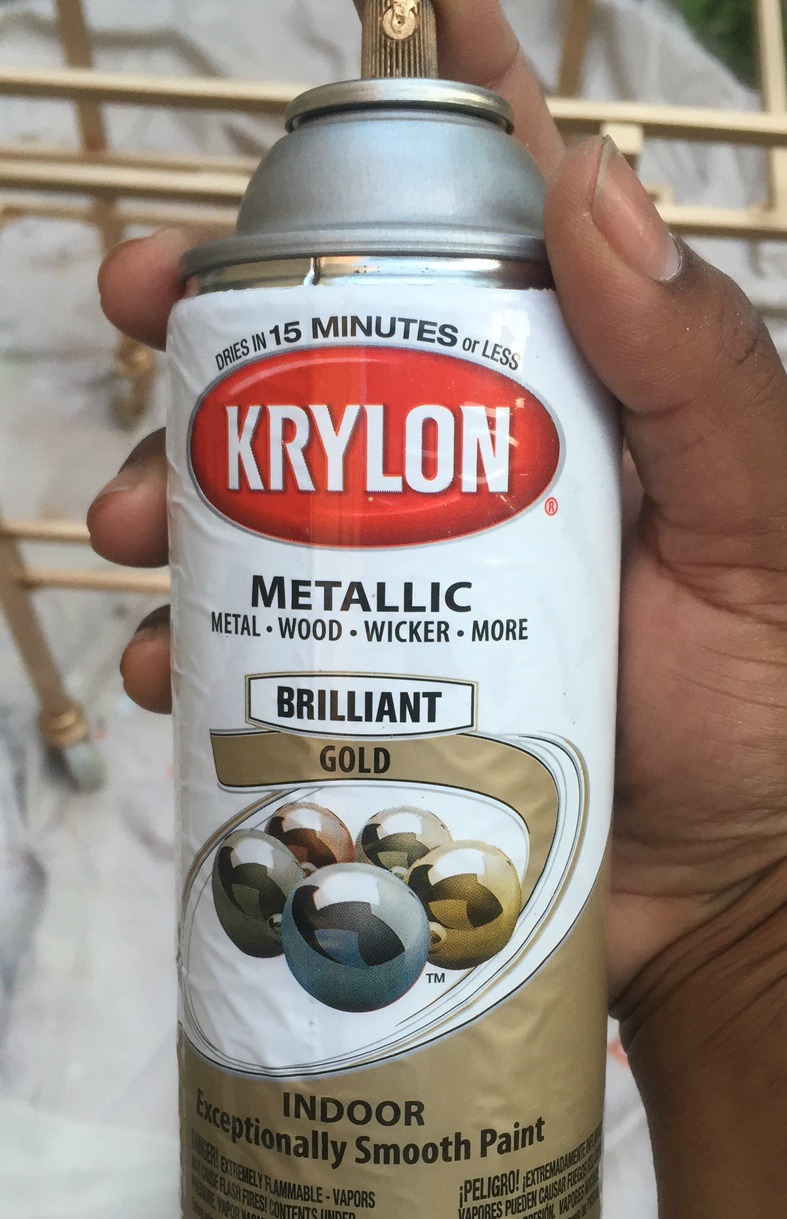 Then I went trigger happy on this guy.  The trick to spray painting is to keep your hand moving in a left to right or up or down motion.  If you keep it in the same spot for too long it will cause drips and that just ain't cute.  It will look like you spray painted it which is NOT the goal.  I spray painted the entire cart twice to ensure coverage and let it out to dry for 24 hours.
I was so excited to bring this baby in and style it, but guess what I was missing wine.  I would have wine, but its usually meant for drinking and not storing, but now that I have a cart I can buy racks on racks on racks.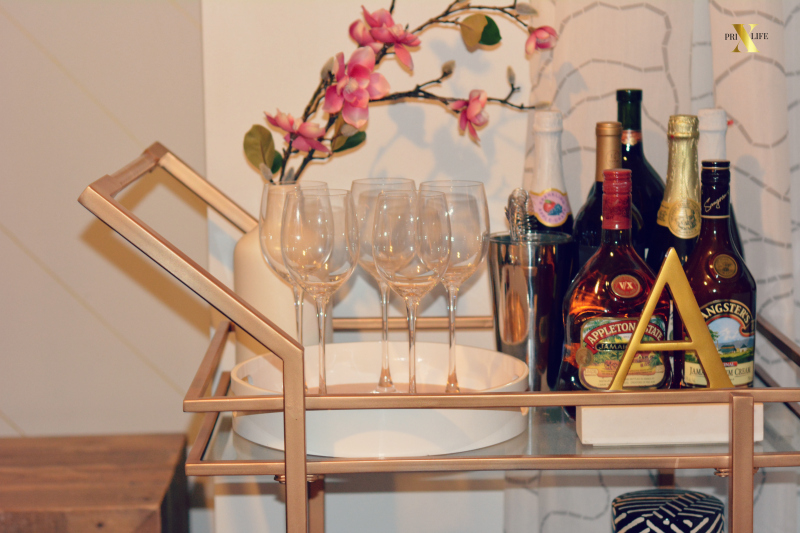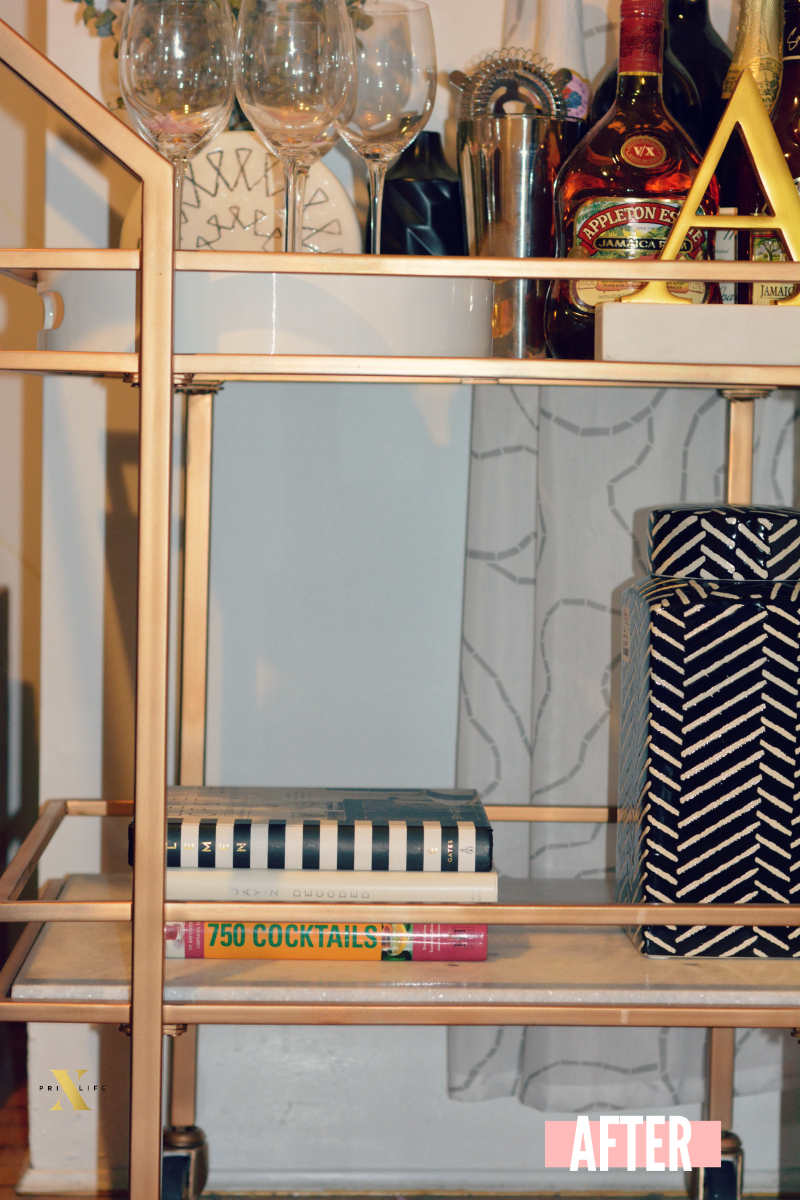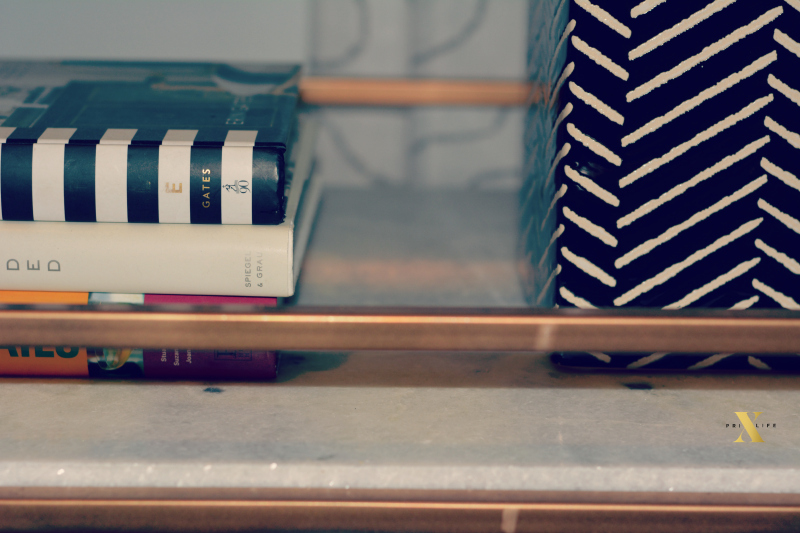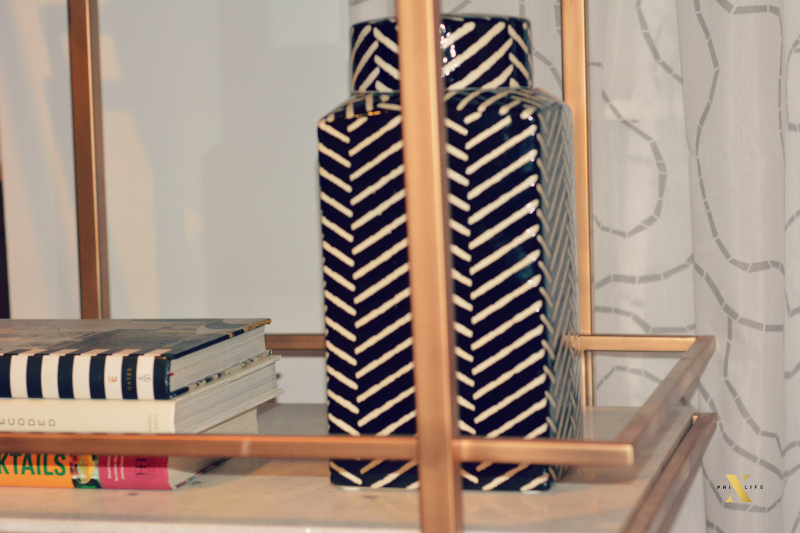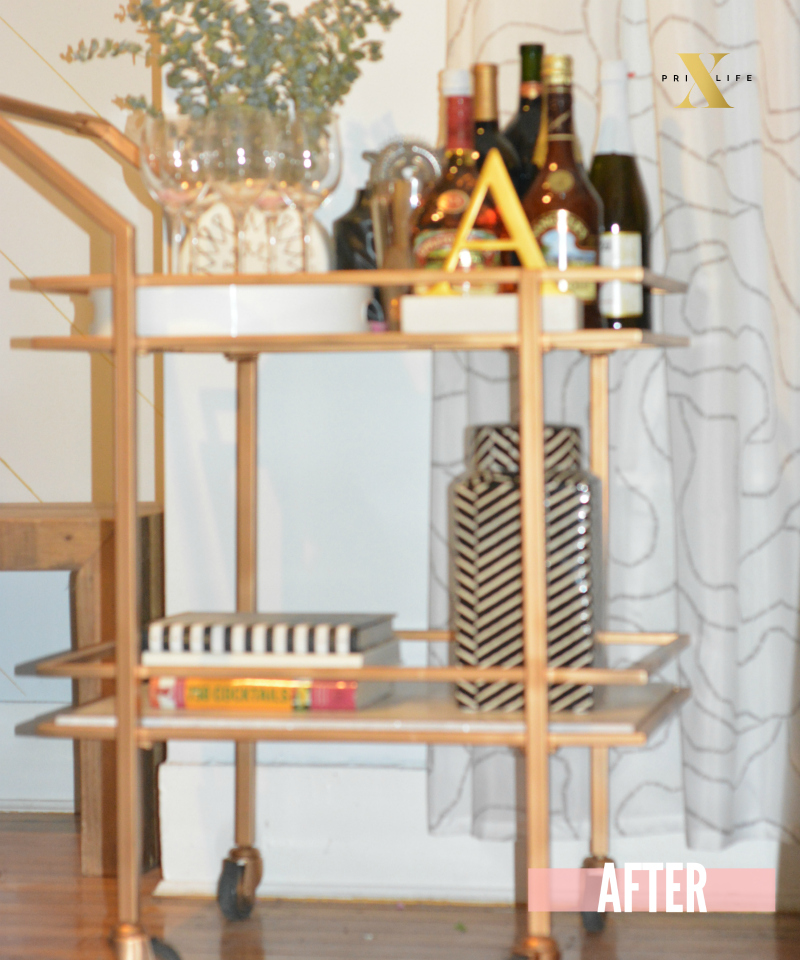 And there you have it, an old piece brought to life.  It cost me all of 8 dollars for my spray paint and a total of 20 minutes of my time. Now off to the Winey Neighbor I go.
Are there any pieces that you are interesting in transforming or re-purposing, need some idea? Leave your comments and questions and you maybe featured on Transformation Tuesdays
Thanks for stopping by!
~Char
x0xo